How to Access Netflix Anywhere with VPN Unlimited?
Updated on July 13, 2021: From now on, traffic filtering, malware protection, and suspicious DNS activity blocking are available as a part of the separate DNS Firewall app.
What a wonderful news! Now no geo-restriction will stop VPN Unlimited users from accessing Netflix and enjoying the full variety of top Netflix shows available. Let's celebrate together as we offer unlimited access to any materials from this service!
Even though Netflix's primary goal is to provide their top materials all over the world, content licensing policies and geo-blocking don't let them achieve it. And while Netflix is trying to avoid this negative side of licensing, we aren't sitting idle, too. At last, VPN Unlimited team has managed to circumvent this barrier and is now ready to share the secret with you. Can you log into Netflix from anywhere? How to watch Netflix in any country? How to enjoy unlimited Netflix streaming? Find it out in this piece!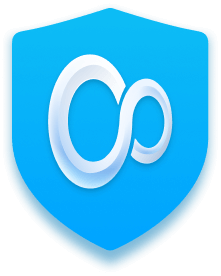 Tired of annoying online restrictions that prevent you from accessing Netflix?
Can You Watch Netflix Anywhere in the World
Netflix is arguably the biggest streaming media channel in the world. Since it provides the amount of content that you could only probably watch in a lifetime, having access to it would make any TV shows fan feel like they are in the garden of Eden. Fortunately, nowadays there are only 4 places on the world map where you completely can't access it. The government of China forbids such services itself, while Crimea, Syria, and North Korea are officially excluded from Netflix's coverage due to the US government trade restrictions.
Despite the fact that the service is available in almost all countries since January 6th, 2016, it doesn't necessarily mean you have access to its full library. The number of available TV shows and films varies depending on the country and its exclusive rights to stream content. Just for comparison:
In the US you can watch 6,995 shows
In Canada – 4,362
In Australia – 2,475
In Italy – only 1,425.
India can serve as a sound example of licensing restrictions. In India, you ironically can't use Netflix to watch the Netflix-produced House of Cards, well known for a recent big scandal with Kevin Spacey. This is because a local TV station, Zee TV, has exclusive rights to this show. Which means that no other channel or online service can stream it except for Zee TV. The same situation with House of Cards' exclusiveness goes for countries like Russia, Kuwait, Greece, Lebanon. Or, in such countries as Bangladesh and Pakistan, only 3 seasons are available.
US Netflix: How to View Videos Not Available in Your Country
Seeing how the US Netflix library provides the most full list of TV shows and films, we believe that accessing it would benefit any TV shows fan. So, if you are wondering how to unblock Netflix from anywhere, using VPN for Netflix is just the right solution! Here is an easy step-by-step guide for you:
Get a VPN Unlimited subscription.
Create your KeepSolid ID.
Choose a Streaming Netflix server and turn it on.
Go to the Netflix website.
Unlimited access to all Netflix content is in your pocket! Enjoy 😉
If you dream about watching the most popular multimedia resource from anywhere, it's about time you joined our VPN Unlimited family.
Make sure to check our Netflix tutorial for additional information on unlocking your favorite shows.
Unblock Netflix with VPN Unlimited within a few seconds
Get a 7-day free trial + 30-day money-back guarantee to check out how our secure VPN client helps you to access Netflix!