Kill Switch: Recent Update of the Essential VPN Unlimited Feature on Windows

VPN Unlimited has already proved to be a reliable solution with a set of features that guarantee your safety and privacy on Windows and other platforms. Millions of users trust us to protect their traffic and personal data. This would not be possible without regular updates. So, meet the latest update of Kill Switch for Windows - a crucial element in the VPN Unlimited defense system.
What Is a VPN Kill Switch
Kill Switch is a security feature that turns off your internet connection if any VPN disruption happens. This protects your real IP, location, and sensitive data from accidental leakage due to a VPN server or connection failures. As a result, you will not suffer IP or data leaks and will not put your information security and privacy at risk. You can learn more about this essential feature on our website.
What's New in This Update
Online security and privacy are subject to constant changes as well as the online tools and apps that guarantee it. That's why we regularly update our VPN Unlimited standalone app for Windows and other platforms, providing new features and fixing bugs and issues making users' experience better.
In the recent Kill Switch update for Windows Standalone we have made some changes:
We've improved the Kill Switch filtering rules for Windows Firewall.
We've implemented automatic Kill Switch activation for certain VPN regions.
We've integrated a notification about the necessity of using Kill Switch.
Let's have a closer look.
Better filtering for Windows Firewall
Our developers' team worked hard to rebuild the algorithms of the application to prevent leaks of users' real IP in advanced P2P file-sharing clients that can use any network interface like qBittorent.
Improved logic of Kill Switch activation for certain VPN regions
We revised the logic of Kill Switch activation. It is disabled by default in the app settings and can be activated manually. The user will be offered to turn it on when he tries to connect to the P2P-enabled VPN servers.
Warning notification about Kill Switch disabled
With all the VPN Unlimited features, users get complete protection of their traffic and privacy. And it's our duty to warn users what risks they may face if they turn off any of our features. In this update, we are integrating a warning alert if a user tries to connect P2P-enabled VPN servers with Kill Switch disabled. If a user declines the activation window, we inform him that we are not responsible for accidental IP leaks.
Why Kill Switch is Crucial for VPN Service on Windows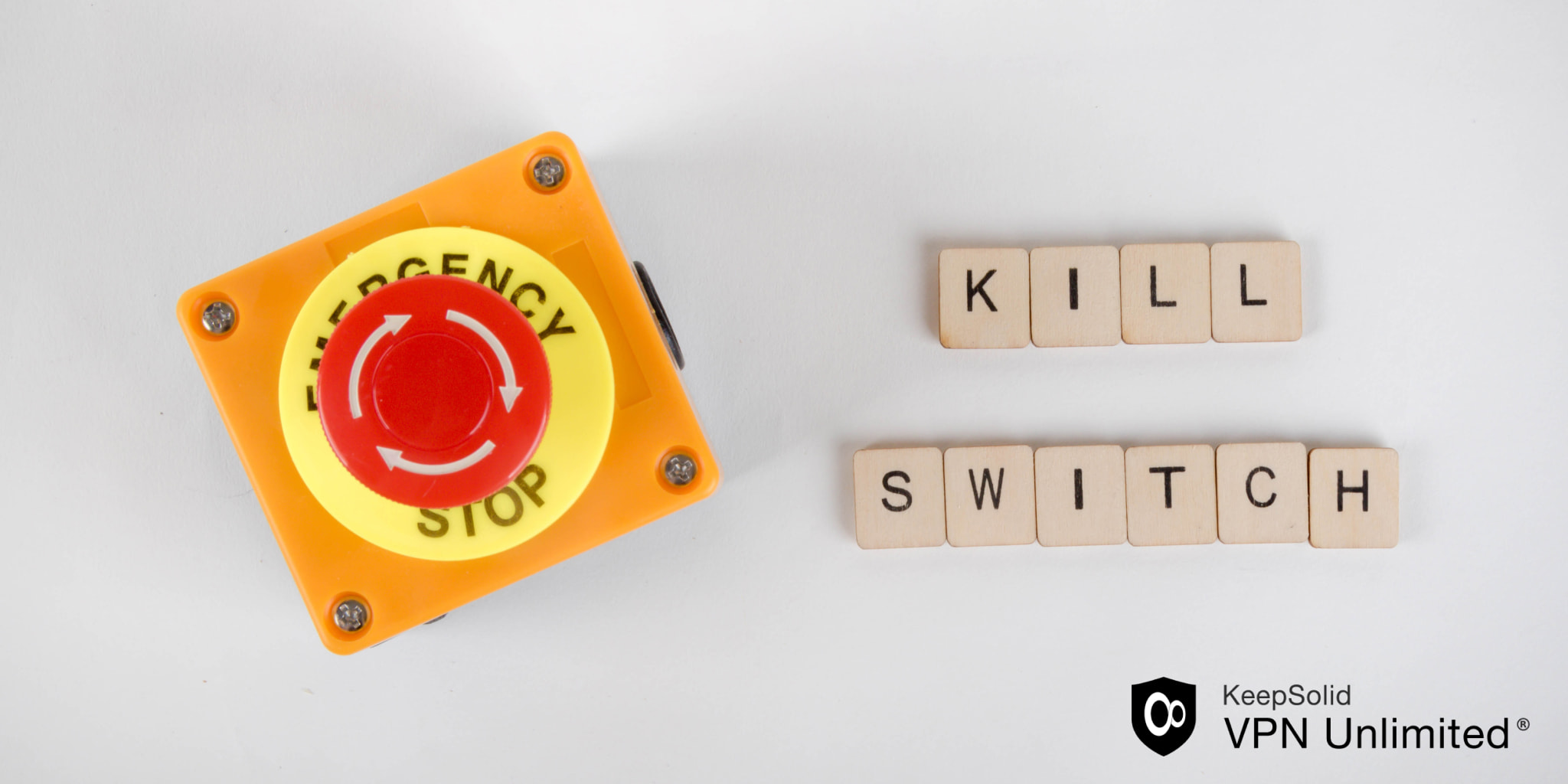 The main purpose of a standalone VPN service on Windows and any other platform is to protect privacy and data on the web. But there are some aspects of digital routine out of the control of VPN app developers. Even if a service is reliable and stable, VPN connection quality can depend on external factors such as signal strength, WiFi connection, etc. All of these factors directly affect the VPN app's performance.
Despite the reason for VPN connection drops, any disruption can cause vulnerability risks to your privacy and anonymity. That is the purpose of Kill Switch - to neutralize those risks, stopping the internet connection in the case of any VPN issues.
Prevents IP leaks online. Kill Switch is continuously monitoring the VPN connection detecting any instabilities. If it notices any issues it stops the internet connection to prevent unprotected access to the web. So accidental leaks of your IP address become impossible.
Provides anonymous P2P file sharing. The role of Kill Switch can be critical in this case. Peer-to-peer file sharing can disclose your real IP to third parties. And Kill Switch will be there for you. It will not allow you to leave a digital footprint due to any internet instabilities.
Wrapping Up
Online privacy and safety are not the aspects you can neglect. With the growth of digital-oriented services, our data is more often kept and transferred on the web. Software developers are trying their best to guarantee protection for their customers by integrating more security features into the apps. So, if you don't want to become a victim of cybercriminals or any unauthorized access to your data, don't ignore the recommendations and advice of security software specialists.
Within 9 years of experience, the VPN Unlimited developers team has significantly improved the service by implementing top-notch security technologies. We hope that you share our views and are ready to become a strong link in the cybersecurity community.
Enjoy our Kill Switch update for our Windows standalone app and don't keep your opinion to yourself. We are always happy to get your feedback about our products and services. We highly appreciate the views of all cyber security soulmates so don't hesitate to contact us and leave your feedback about the recent update and service in general at [email protected]. Let's stick together!