Personal VPN Server for Gaming: Protection, Performance, and Access
Updated on July 13, 2021: From now on, traffic filtering, malware protection, and suspicious DNS activity blocking are available as a part of the separate DNS Firewall app.
Most users buy VPN to secure their personal data, use torrents and unblock online services like Facebook, Twitter, Amazon Instant or YouTube. However, during the past few years, virtual private networks became popular among gamers. Though, not all VPN services provide users with high connection speeds. This can affect the outcome of the game, as even few milliseconds matters a lot.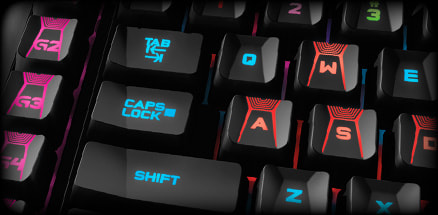 We at KeepSolid are dedicated to prevent these consequences, protect your privacy, and secure your personal data. As a result, we have come up with the next level of users online experience and privacy protection – our personal VPN server.
Why a Personal VPN Server?
With a personal server, key benefits of our VPN service, including protection of your personal data, bypassing any internet restrictions and providing fast connection speeds, are further enhanced.
* High speed connectivity – your VPN server is dedicated to you, and provides you optimum throughput. You don't share your traffic, bandwidth and other resources among hundreds or even thousands of other users, as there are no other users on your personal server.
* A static, clean personal IP – your IP will not be affected by the actions of others on your server. This means your IP will never be flagged by any blocklists. You are in control of your online history and reputation. Now you are able to bypass any internet restrictions and blockings.
Personal Server – everything you need for smooth online gaming
Personal Sever from VPN Unlimited is a perfect solution for online gaming, as it delivers immense speed for better gaming experience. Select a VPN server as close to the gaming server as possible, and you will greatly reduce lag and ping times. A server that shares resources cannot provide this benefit reliably.
DDoS attacks are becoming all the more common during e-sport events. If you want to ensure you and your gamepad are the only factors in the tournament, a personal VPN server will be a wise investment.
One more significant benefit for gamers is an early access to content. Your personal static IP address of a country with an earlier launch date guarantees you that you will be playing games from your favorite vendors all the sooner.
If you are looking for something better, something that is under your control, get a Personal Server from VPN Unlimited and enjoy the best online gaming experience.