Catch a New VPN Unlimited 3.0 Update with a Total Makeover for Your Mac
Updated on July 13, 2021: From now on, traffic filtering, malware protection, and suspicious DNS activity blocking are available as a part of the separate DNS Firewall app.
The wait is over! We are happy to announce a release of a new long sought-after update of our VPN Unlimited app for Mac OS. The 3.0 version features a totally new user interface that makes the app more user-friendly and intuitive. It also received numerous optimizations, tweaks and improvements for the greater overall experience.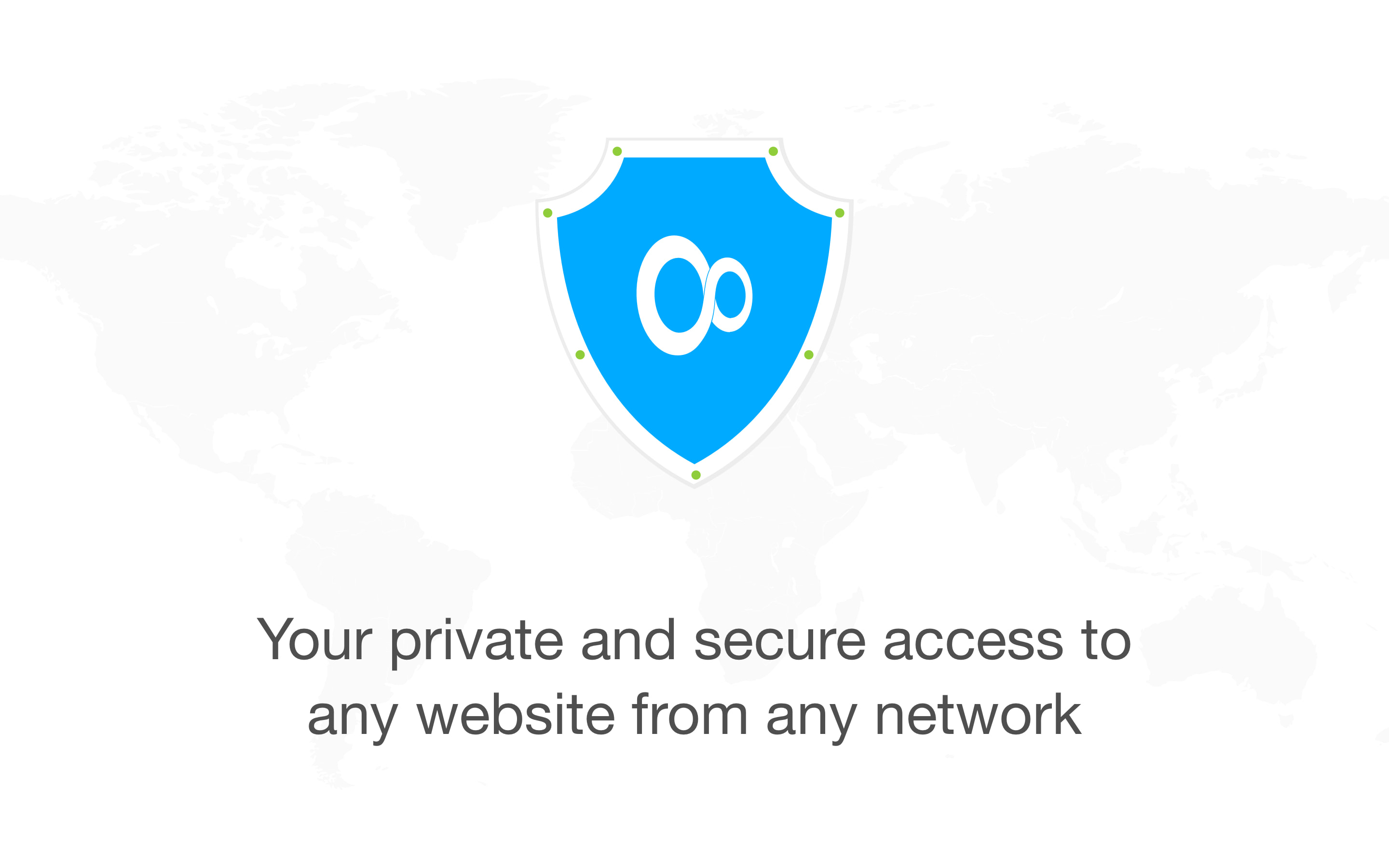 Connect to any server instantly
The most pleasant news is that you don't have to worry about annoying multiple configuration files anymore. Now there is no need to upload files each time you connect to a new server. These profiles will be installed automatically without additional clicks (available for Mac OS 10.11 and later). Simply select a server and enjoy your secure web surfing.
Note. If you are already a user of our service, follow these easy steps to smoothly use VPN Unlimited 3.0. After you download a new version, the app will request you to replace old profiles with an empty one. Click OK to download the empty profile, and follow the installation wizard steps.
After successful installation, simply select one of our global servers and enjoy your secure web surfing.
More in version 3.0
Servers search by name
Visual presentation of current server workload
Updated statistics menu and better settings management
VPN Unlimited 3.0 is out on the Mac App Store. Update to the latest version today and check it out!
Update
Some of our users may face an issue during the removal process of old configuration files. On some technical grounds, they may not be automatically removed even after an empty profile is installed.
We are sorry for the inconvenience caused. We are doing our best to fix this issue as soon as possible.
At the moment, we have an alternative solution for you. Here is a guide on how to manually remove old profiles and start using the upgraded VPN Unlimited 3.0 version.
1. Go to System Preferences and select "Profiles".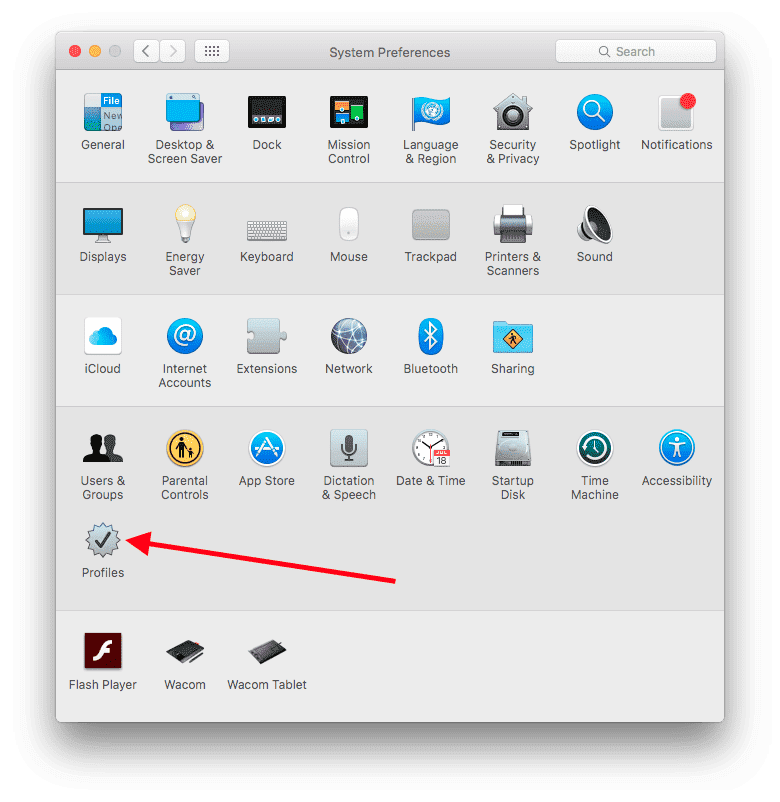 2. Delete the profile, and enter the user password if required.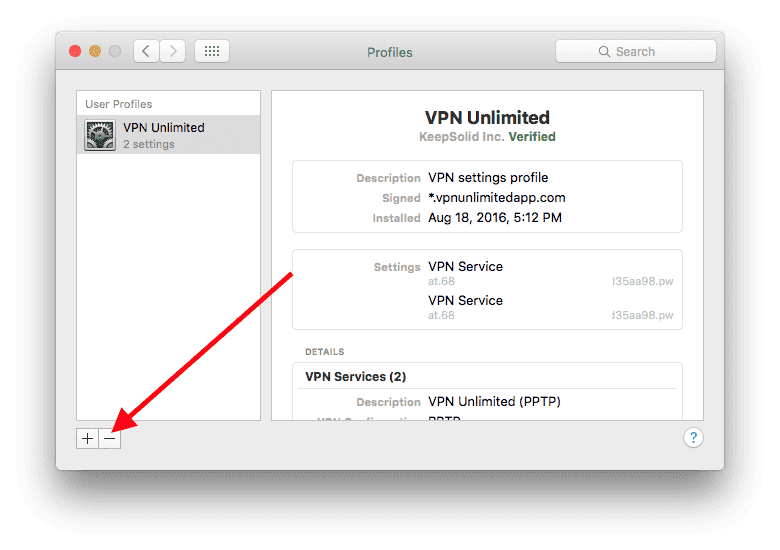 3. Then, go to Network connections.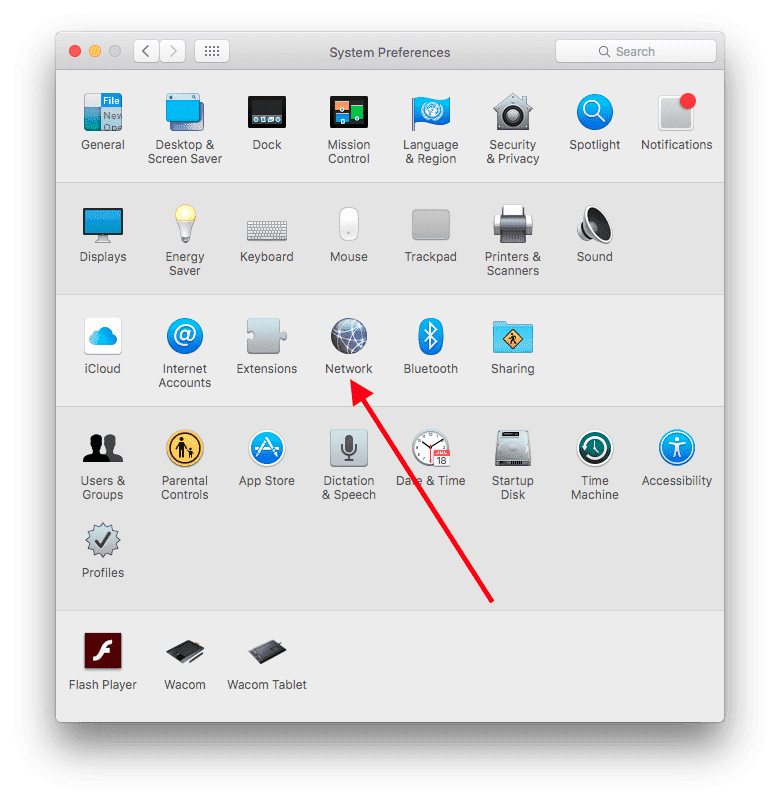 4. If you see any connections which start with "VPN Unlimited", delete them.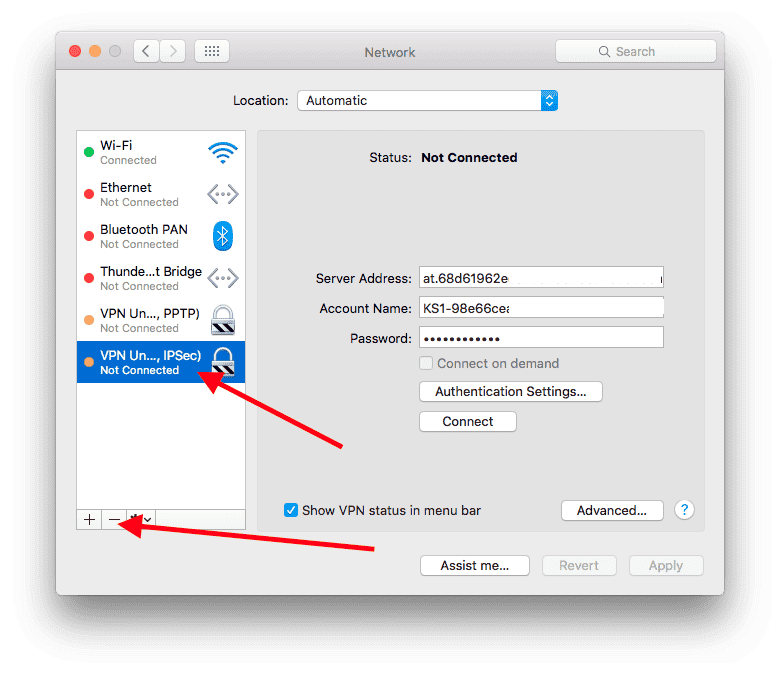 If the "-" button is not available, do the following:
In Terminal type networksetup – removenetworkservice "yournetworkservice"
Instead of yournetworkservice, please type the name of the network service you want to remove, using quotation marks. If you are not sure about its correct name, you can find it in the list of your network services.
To view this list, go to Terminal -> networksetup – listallnetworkservices
Please, make sure that you typed the name of the network service exactly in the same way as it appears in the list.
To ensure that the network service is removed, you can view the list of network services again: Terminal -> networksetup – listallnetworkservices
Note. Only Terminal is required, no XCode. The .plist will update automatically; you don't need to copy or delete it. The remove command bypasses the GUI and removes the service, whether or not the "-" button is grayed out.