Sporting Events Calendar 2018, September-December

Updated on July 13, 2021: From now on, traffic filtering, malware protection, and suspicious DNS activity blocking are available as a part of the separate DNS Firewall app.
Hey, sport fans! The major sporting event of 2018, FIFA World Cup, has ended some month ago. We all were watching its matches with bated breath and were cheering for our favorite national teams from June 14th through July 15th. We don't know about you, but VPN Unlimited team is already missing the feelings that FIFA World Cup gave us.
Sporting Events Calendar 2018
September-December
That's why we've conducted a huge research to write down the most exciting upcoming sporting events of this year. As a result, we've drafted a calendar with colorful illustrations for every day. We strived to include all the major events of all the major sports, mostly international. So, if you want to keep tabs for the upcoming world sporting events, our calendar will be perfect for you. Also, at the end of the article we tell how to stream these events, be sure to check that out. Now, let's begin, shall we?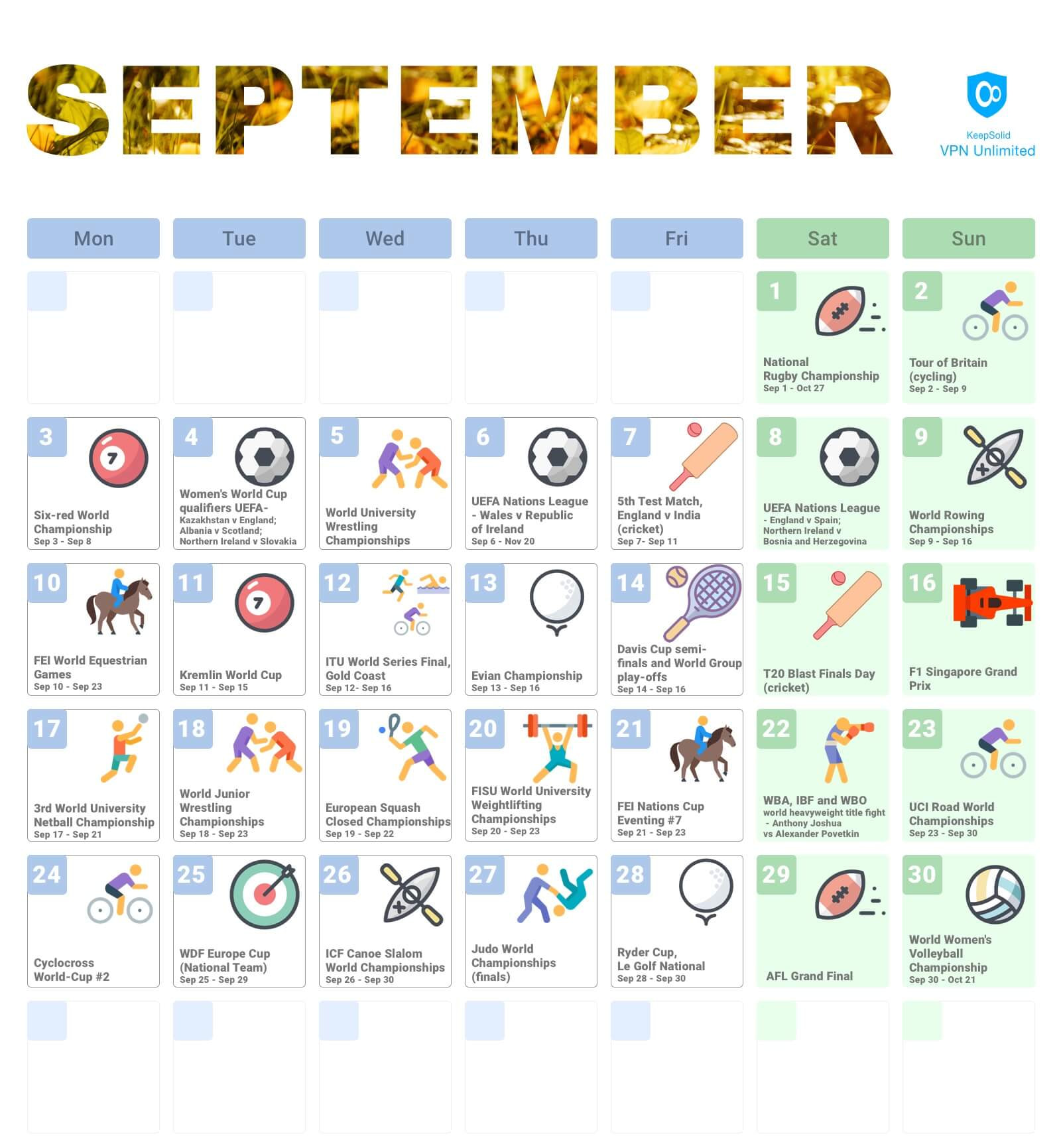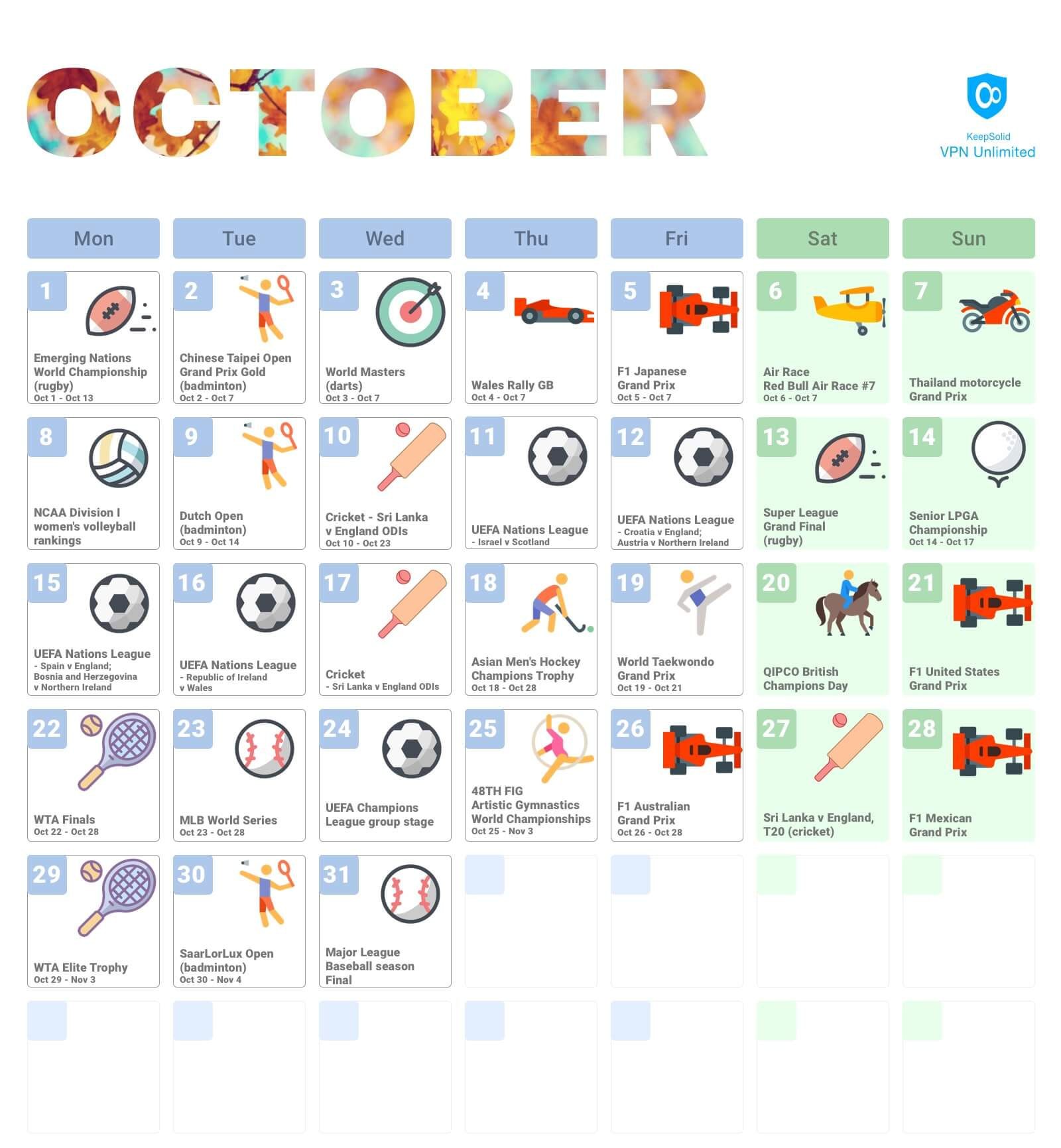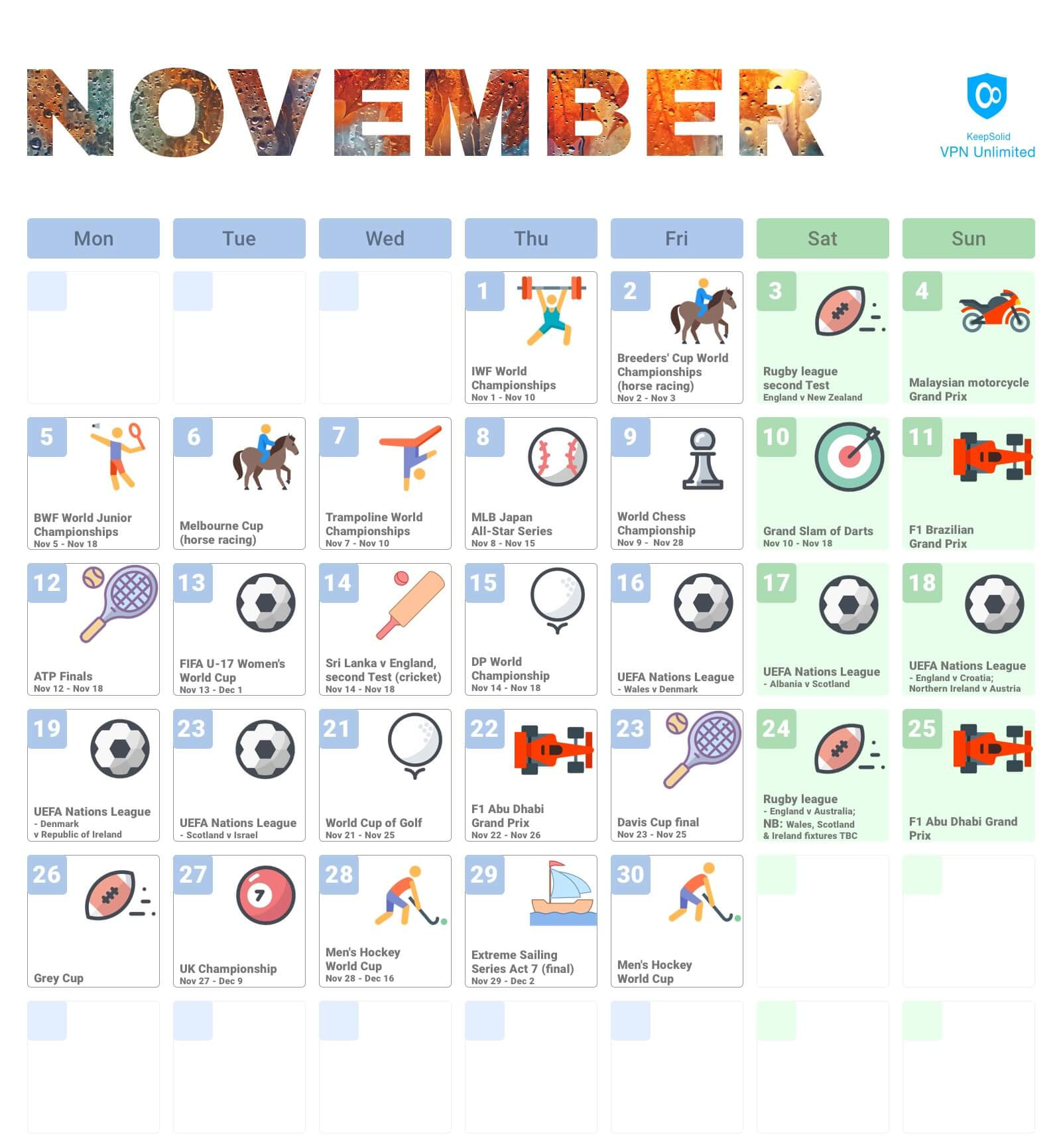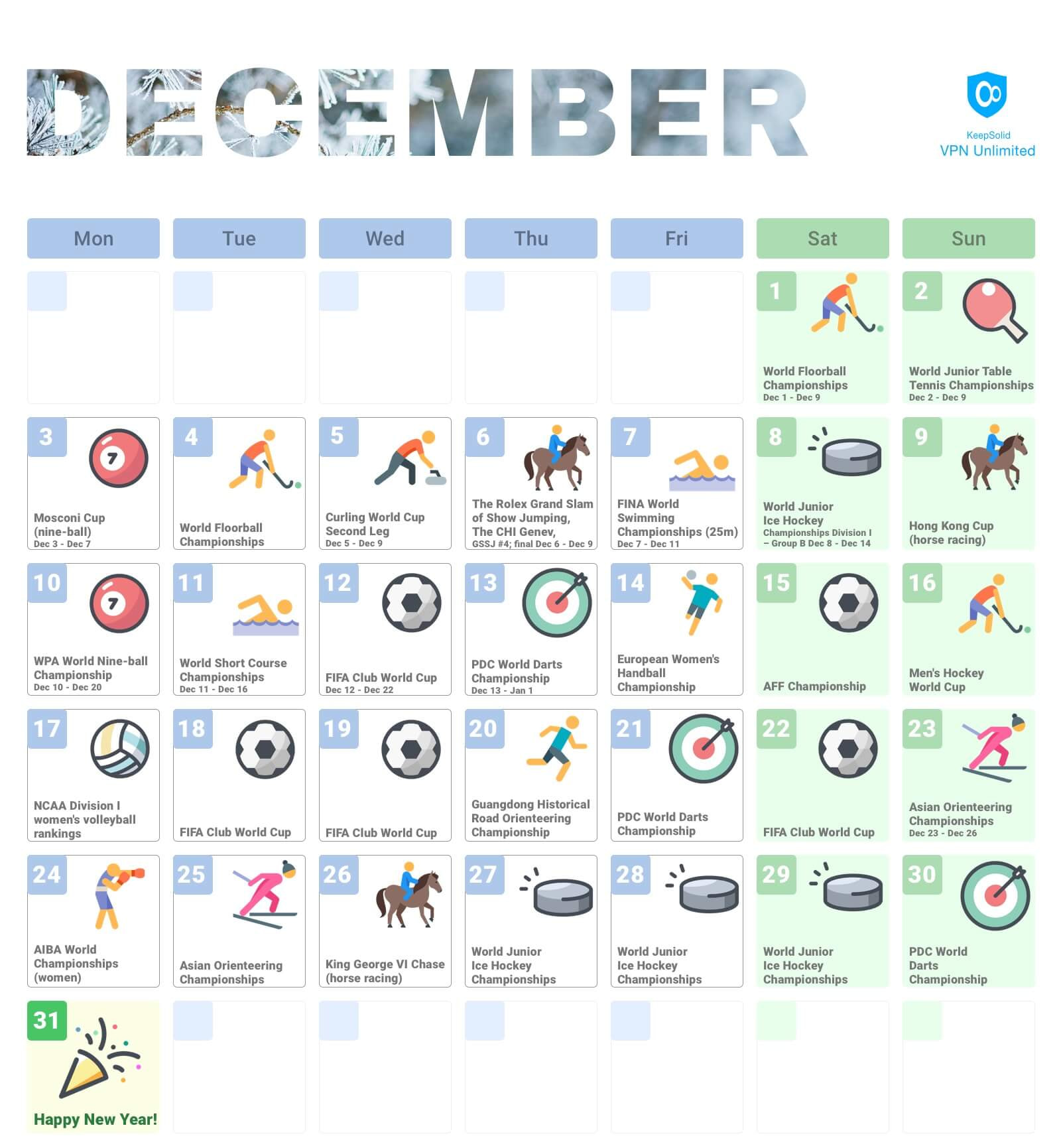 Where to stream sporting events 2018?
We highly recommend you to watch all of the events on the official sport streaming channels. This is essential, as only official channels will provide you with the best quality video. The needed channel depends on the sports event. Some of them are featured on broadcasting channels, some of them – on Sling TV, ESPN+, some – on BBC Sport etc. If British streaming channels are blocked in your country, you can learn how to access BBC iPlayer anywhere in the world in our previous article. In case your choice is ESPN+, with VPN Unlimited, you can easily unblock ESPN+ wherever you are.
#KeepSolidSportingEvents challenge by VPN Unlimited
Our team introduces the KeepSolid Sporting Events challenge for true sports fans! In our calendar you can find an event for every day. So let's enjoy them together. Just watch the events day by day, and confirm your participation with #KeepSolidSportingEvents on your social networks. How many days in a row can YOU enjoy sporting events?