Are You Traveling in Brazil? Get Access to Your Favorite Web Broadcastings!
Updated on July 13, 2021: From now on, traffic filtering, malware protection, and suspicious DNS activity blocking are available as a part of the separate DNS Firewall app.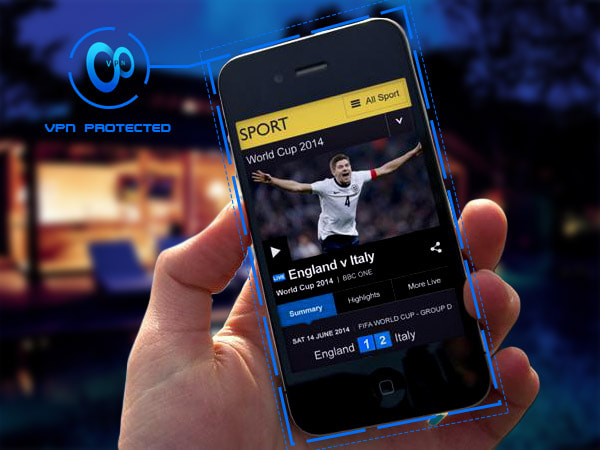 No doubt, the World Cup FIFA 2014 soccer event is in the focus right now. Some of the football fans are lucky to travel to Brazil this year, and we believe they are about to receive a lifetime experience, filled with excitement and surprises. Being in Brazil now is like conquering the mountain: the higher it gets, the better the escalading experience is. Until we haven't reached the pick of the World Cup, it is necessary to enjoy every single minute of it.
Do You Need HULU Access Now?
Imagine, a person is done with another exciting match that took place this week, and he is heading to his hotel room to have some rest. Occupied with new impressions, he wishes to listen to Hulu or watch his favorite ABC shows broadcasted in his country, yet, he finds out these popular online services simply do not work in Brazil. Aside from obvious threats that poses the use of hotel WiFi, we bet that evening rest is about to get spoiled. At this point, the hotel is filled with hundreds of people that wish to get online access as well.
Instead of leaving chances for online cybercrimes and using open WiFi that is vulnerable to subjecting your sensitive information such as personal identity and financial information, you better hide all of your Internet activities. At the same time, one online affordable service offers you at least two options at once, including:
1) getting access to your favorite online broadcastings;
2) getting protection and 100% online safety.
We guarantee that you will be safe from any possibility of cybercrime as all of your online activity is encrypted, i.e. 100% hidden. Enjoy your new VPN online safety services at the discounted price now.