VPN Unlimited Featured on Trustpilot, World's Most Popular Software Review Platform

Updated on July 13, 2021: From now on, traffic filtering, malware protection, and suspicious DNS activity blocking are available as a part of the separate DNS Firewall app.
Hey folks! Our team is happy to share with you incredible news. VPN Unlimited has been recently featured on Trustpilot, the world's most popular review platform. Our security software has emerged with a rank of 8.2 out of 10. We are very pleased to receive so much positive feedback about our brainchild and we couldn't ignore this fact. Thank you for your reviews and recognition of our product! 🤗
In order to celebrate this achievement, we'd like to tell you more about what Trustpilot is, how TrustScore is calculated, and why you can Trust this platform. And for those of you wondering, we'll show the latest Trustpilot customer reviews of VPN Unlimited at the end of this piece. Let's get started!
Have you tried VPN Unlimited?
What is Trustpilot?
In a nutshell, it is a free and open platform for user reviews about various products. As Trustpilot puts it, their mission is to unite users and companies through honest feedback and ever-improving experiences. Their key goal is to help customers influence businesses and to help businesses engage their customers and collaborate with them.
Trustpilot was launched back in 2007, by now it features 27 different product categories and owns 7 global offices across the globe. Peter Holten Mühlmann, founder and CEO of Trustpilot, considers their stars system as something more than just a ranking. He is confident that these stars mean that a company is transparent and open to users. All in all, customers share their experience on Trustpilot and encouraging businesses to enhance it in the future.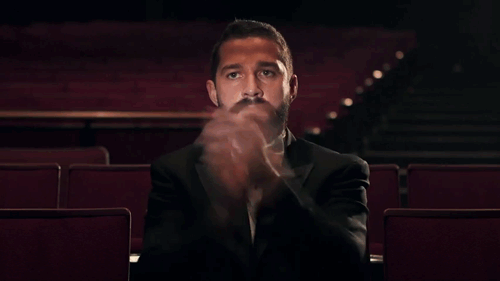 © GIPHY
Why place confidence in Trustpilot ranking
More than 50 million users have written their reviews on Trustpilot
More than 228.000 companies have been reviewed on this platform
Trustpilot is the most popular reviewing platform that ranks 701 in Alexa Rank – global rating of the internet websites popularity
Every month, 2.50 billion different sites install TrustBox widgets that show the sites' Trustpilot reviews, TrustScore, or rating
The final rank of the product is based on many factors such as Trustpilot stars, the number of reviews, and even the age of reviewers
The TrustScore is recalculated in real time
Trustpilot fights fake reviews by cooperating with Trading Standards (UK) and the Consumer Ombudsman (DK) and improving the service's standards in the online review industry
Trustpilot reviews of VPN Unlimited
Our brainchild is ranked in the VPN provider category and its TrustScore is 8.2 out of 10. Since when our product was featured on Trustpilot, it got 81% Excellent and Great customer reviews. Among the key benefits of our product users note brilliant customer support, perfect performance, fast connection speed, product price, and cool design.
In conclusion, we'd like to share with you some heartwarming reviews on Trustpilot from our users: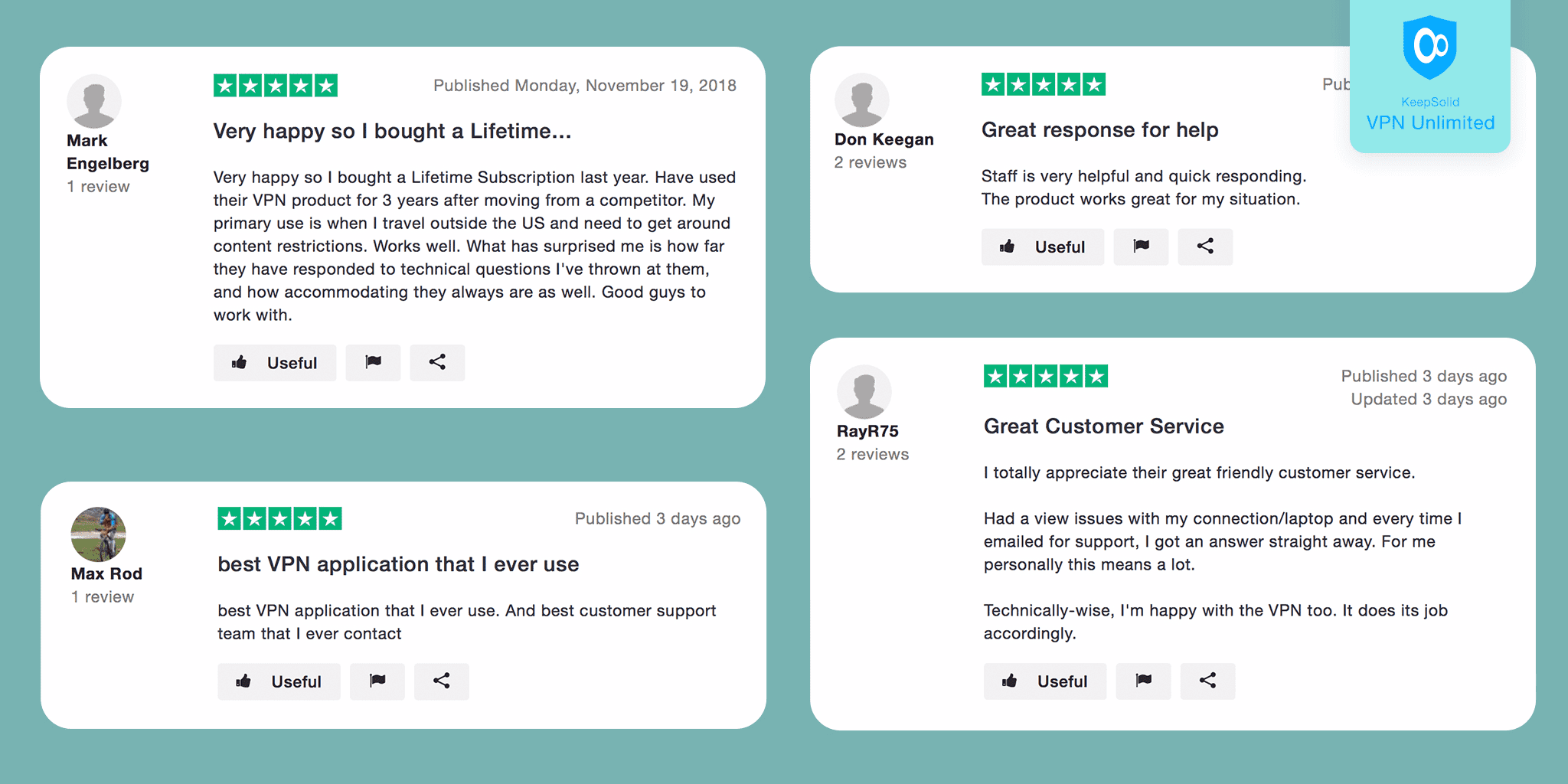 Summary
That's it for today! Have you already tried our security software? If your answer is No, it's high time you got our free 7-day trial subscription. If your answer is Yes, we'll be pleased to see YOUR feedback on Trustpilot! 🤗