How to Cancel Amazon Prime
In this article, we will be discussing Amazon Prime and why many people enjoy using it. We will also discuss how geo-restrictions can limit people from enjoying this platform and consuming the content they like. We will also share the best tool to use to escape geo-restrictions and continue enjoying online content. We will further provide guidelines on how to cancel subscriptions on Amazon.
On Amazon, there are many subscriptions you can choose from, and you can cancel your subscription at any time. This is very important to consumers because it gives them the freedom to choose how long they want to be subscribed for. Moreover, users can leave the platform when they are no longer happy with the value offering. This article aims to make the process of canceling a Prime video subscription easy and fast.
How to Cancel an Amazon Prime Video Subscription
Below, we will give you a detailed guideline on how to cancel subscriptions on Amazon Prime.
To cancel a subscription that you purchased using Subscribe with Amazon or a free trial:
1. Go to the Amazon website, click Your Account.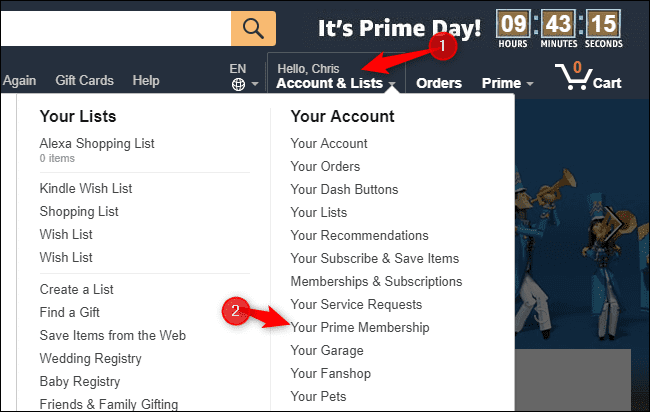 2. Go to Your Memberships and Subscriptions tab.
3. Select Manage Subscription next to the Amazon Prime Video subscription.
4. Select the link under Advance Controls. The main subscription page (Amazon Prime) will open.
5. Go to Your Amazon Prime Membership.
6. Select Manage, select Update, Cancel and More, and then click Cancel.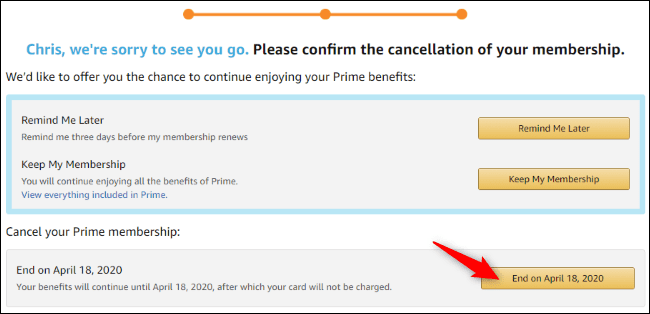 As a user, choosing to cancel within 3 business days of subscribing means you will receive a full refund. You may however be charged the value of the service already used during the period you were subscribed.
Please Note: Anyone who has paid their subscription but has not used the benefits of their subscription is eligible for a full refund. If you have paid but have used certain benefits already, you may get a partial refund. If you have used other features such as (Prime Video or Prime Music) you will not get a refund.
Do not let geo-restrictions block you from enjoying your favorite shows
Get VPN Unlimited and browse freely from anywhere you are.
Note: VPN Unlimited is a part of the MonoDefense security bundle.
What is Amazon Prime Video
This is a video marketplace where you can discover and access movies, series, television shows, and many other videos. This is a great platform that also personalizes available content for your benefit. This platform allows you to stream and download your favorite content from different devices such as your smart TV, your computer, or a media player. This platform has original and exclusive content, which gives this platform an edge over other video streaming platforms.
If you enjoy consuming video content, you will benefit from a wide range of content from all over the world found on this platform. From the latest blockbusters to many classic movies that you would want to watch repeatedly. Amazon Prime Video subscription is a good idea for anyone who wants to stream and watch their favorite shows conveniently.
Why do people cancel subscriptions on Amazon
Although this is such a great platform for consuming content, users will always want to cancel their subscriptions, and they should be allowed to do so in a hassle-free manner. There are many reasons why someone might want to cancel their subscriptions. These reasons may include:
Not being satisfied with the value offering
Not being able to afford the subscriptions.
If the platform is restricted in your country
All these reasons are valid, and they should be catered for to ensure that people know how they can cancel their subscriptions.
Geo-restrictions can be escaped
Although Amazon Prime Video is a great platform, it is only available in certain locations and countries. Using technologies such as your IP address, your geographical location can easily be verified and restrict you from accessing the video content.
This can be very frustrating, especially if you have a Prime Video subscription, but you travel regularly to countries that are restricted on the website. However, if you use VPN Unlimited, you can be able to access all your favorite content by simply selecting the right VPN server. Selecting a different server changes your IP address and places you in a different location.
Escape the frustration that is brought by geo-restrictions, get VPN Unlimited now
Enjoy streaming freely on Amazon Prime!