How do you create exposure for your app, and build your brand in today's App Store?
Updated on July 13, 2021: From now on, traffic filtering, malware protection, and suspicious DNS activity blocking are available as a part of the separate DNS Firewall app.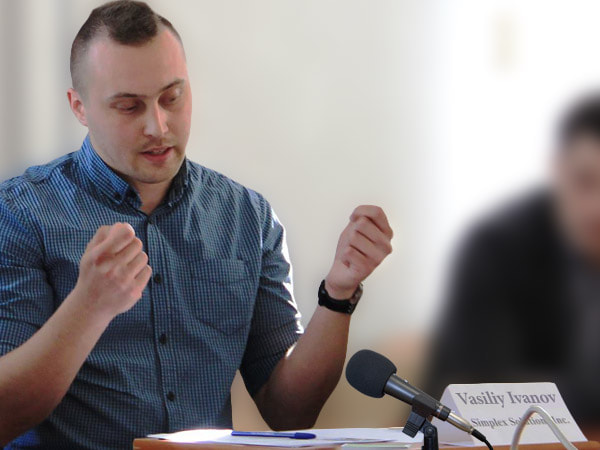 Michelle Nunez, Co-founder at Serenity App Solutions has interviewed developers from around the world while conducting a marketing research for their book 'Mobile App Growth Hacks'. Out of thousands of expert professionals, Vasiliy Ivanov, the Company's CEO was selected to share his personal experience on how to succeed in the app development field. Vasiliy has eagerly participated by giving the answers to the questions that matter the most. As a result, Vasiliy's interview has been published in the book and we are very much excited about it.
Here are some wonderful insights that Vasiliy Ivanov has shared with the book's author:
– How long have you been developing apps and how did you get started?
– '…My experience as an app developer started over 10 years ago. As soon as I have focused on my goal, I started my first company.'
– What do you love most about being an app developer?
– '… When you see how your team starts to grow and how we can accomplish more goals, come up with new app development solutions and substantially enhance app's quality by adding new features and setting new standards of our products and services… that is extremely exciting.'
– What's the biggest challenge you face when trying to market your app(s)?
– '… I believe that all technological challenges are solved, yet, you should prove your customers that they need your app. The successor is the one who refuses to impose his own ideas on others, instead he follows the users.'
– Is there anything you would like to see changed or done differently in the App Store?
– '…The App Store meant the new market audience and financial opportunities. I personally consider the App Store to be a great support. The App Store experts select high quality products, setting new standards for app developers.'
– Any advice you would give to developers who may just be starting out?
'…Choose one goal and work towards it. Stay persistent and you will stand out from the crowd. Offer the market innovative products that users will respond to. If your app fails, change it. Work hard and you will get rewarded.'
Follow KeepSolid Inc.@keepsolidinc and Vasiliy Ivanov @ivanov_says on Twitter