Who Should Care About Your Online Security? Maybe Apple With iOS 10 Launch?
Updated on July 13, 2021: From now on, traffic filtering, malware protection, and suspicious DNS activity blocking are available as a part of the separate DNS Firewall app.
To tighten an online security is a high-priority task for many individuals and organizations today. Cyber crimes become more and more advanced that makes loosing confidential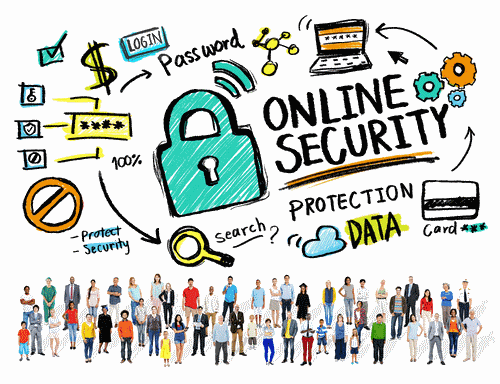 information just a click away (with a view to phishing attacks). Therefore, there is a growing demand in the fostering of the online security culture in our society.
The loss of confidential business information or security breaches and incidents can endanger the integrity and business continuity of an organization. For individuals such security issues mean a great threat to their online identity and privacy. However, since maintaining online security is not so easy and can be a total pain (considering two-step authentication, remembering dozens of unique passwords, using additional apps to encrypt traffic, etc.), there is a constant dilemma, do we really have to sacrifice convenience for security?
Go deeper
The online security issue becomes even sharper, as the privacy is no longer a social norm. According to Facebook founder Mark Zuckerberg, the rise of social media made people comfortable not only to share more information, but also to be more open to more people.
Such behavior makes you vulnerable to all kinds of cyber attacks. Adversaries might not know your name or street address, but if they can track your traffic, they will easily discover your favorite websites. Then, they may compare received data to the records on other services, where your IP is stored, and simply connect the dots. This all turning us back to the question of formation the online security culture.
New privacy level from Apple
Information is best protected in organizations where security is considered a part of all business activities, for instance, like it is in Apple. Yesterday, after a long wait they finally showed off the iPhone 7, iPhone 7 Plus, and Apple Watch 2. Water resistant, sleeker design, wireless headphone capability, and improved cameras were just some of the major talking points at Apple's special event.
But what is more important, recently the company has made a number of steps to make their products more secure. And it is only a few days left to the "biggest iOS release ever", where this subject will be discussed in more details.
In a few words, the anticipated launch of iOS 10 is the most significant iOS revamp since 2013. In this version of the operating system, they start to broadly incorporate a differential privacy standard. It is a technique that lets the company analyze users' data without violating their rights to be anonymous. According to Apple's senior VP of Software Engineering Craig Federighi, the differential privacy uses hashing, subsampling and noise injection to make sure users' data stay private.
Another important step is the integration of the "on-device intelligence" (this is how Apple calls it). This technology will help your phone to suggest which content you might want to type in a message, show nearby restaurants you would probably want to visit, and identify people, objects and scenes in Photos. The bottom line of this solution is that these processes will never leave your device, ensuring protection of your personal data against unauthorized prying third parties.
Let's be more resilient against cyber criminals together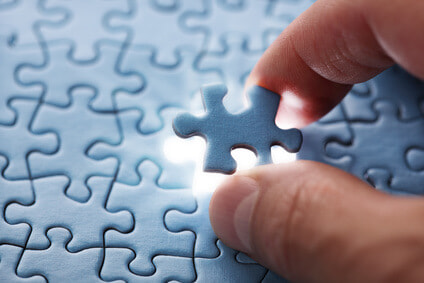 There are steps we can all take to lessen the likelihood that some hacker will crack our codes and steal everything from our photos to our identities. Apple advises all their customers to always download the latest version of the system to protect themselves against potential security exploits. So do we.
Not only you should update your firmware to the latest versions, but keep your apps up to date too. Each new update of VPN Unlimited contains different improvements related to the overall app stability, connection security and performance. We highly recommend you to timely update your version of VPN Unlimited to have the top level of protection for your private data and anonymity.
VPN Unlimited prevents accidental or deliberate compromise, damage, theft or misuse of your sensitive information. It is a holistic approach to fight for online identity and anonymity. With our security solution, you can say goodbye to all your online privacy worries, as it makes you completely untraceable and invisible for adversaries.
The iOS 10 is launching on September 13th. We have already optimized our security app to run smoothly on iOS 10. Moreover, we have also improved the performance of VPN Unlimited on iOS, Android and Windows for users in the UAE and China.
So, feel free to update it to the latest version, and enjoy a better online experience.
Put our app to test, and let us know what you think. We'd love to hear from you!