Are Lifetime VPNs a Scam and How to Choose a Trustworthy One?

Updated on July 13, 2021: From now on, traffic filtering, malware protection, and suspicious DNS activity blocking are available as a part of the separate DNS Firewall app.
VPN Unlimited is a part of the MonoDefense security bundle
The interest in privacy and security online is growing, and so is the number of VPN services. VPNs pop up every now and then, promising 100% anonymity and safe browsing, which oftentimes is far from the truth.
Some VPNs tend to mislead their users with false marketing claims and different scams. And being subject to overseas jurisdictions, they'll hardly be held accountable for false marketing or even fraud. Many people just don't know what to watch out for and fall victims to VPN scams.
A lifetime VPN subscription is one of the most tempting offers. It promises unlimited access to a VPN service without any recurring charges. But is it a really reliable offer or are lifetime VPNs a scam? What risks do they carry? Is a lifetime free VPN safe? Is there a trustworthy lifetime VPN? Read on and figure it out with the VPN Unlimited team!
What is a Lifetime VPN
Lifetime VPN, as the name implies, is a subscription that you get once and can use for a lifetime. Its major benefit is that no further charges are required, letting you save lots of money compared to a standard recurring VPN subscription.
Where can you usually get it? VPN providers sell it either on their website or distribute the lifetime subscription via third parties.
Is Free or Cheap Lifetime VPN Safe
Maintaining a wide network of fast, secure VPN servers around the globe requires some investments from the provider. Add to this the continuous support of a VPN app itself, which includes salaries for developments, etc. If a provider offers a lifetime VPN for absolutely free or at a ridiculous price, chances are it may be a scam.
So, what's the truth behind the free or cheap lifetime VPNs? There can be different explanations of the scam:
Remember the quote "If you're not paying, you're the product"? Free or cheap VPNs usually collect your data and sell it to advertisers and other third parties. This totally undermines the core purpose of using VPN software – your privacy. Trading your data is the business model that stands behind most free VPN solutions.
VPN may flood you with ads. Clicking on the ads you get redirected to third party websites, and the VPN provider gets commissions on sales.
The claims that the subscription is lifetime may be a lie. For example, there was a case with VPNLand provider that canceled users' lifetime VPN subscriptions just after a year or two and converted them to paid recurring subscriptions.
Another type of scam connected with lifetime subscription is similar to Ponzi-scheme. To remain financially solvent, the VPN provider requires an increasing number of new customers until it collapses.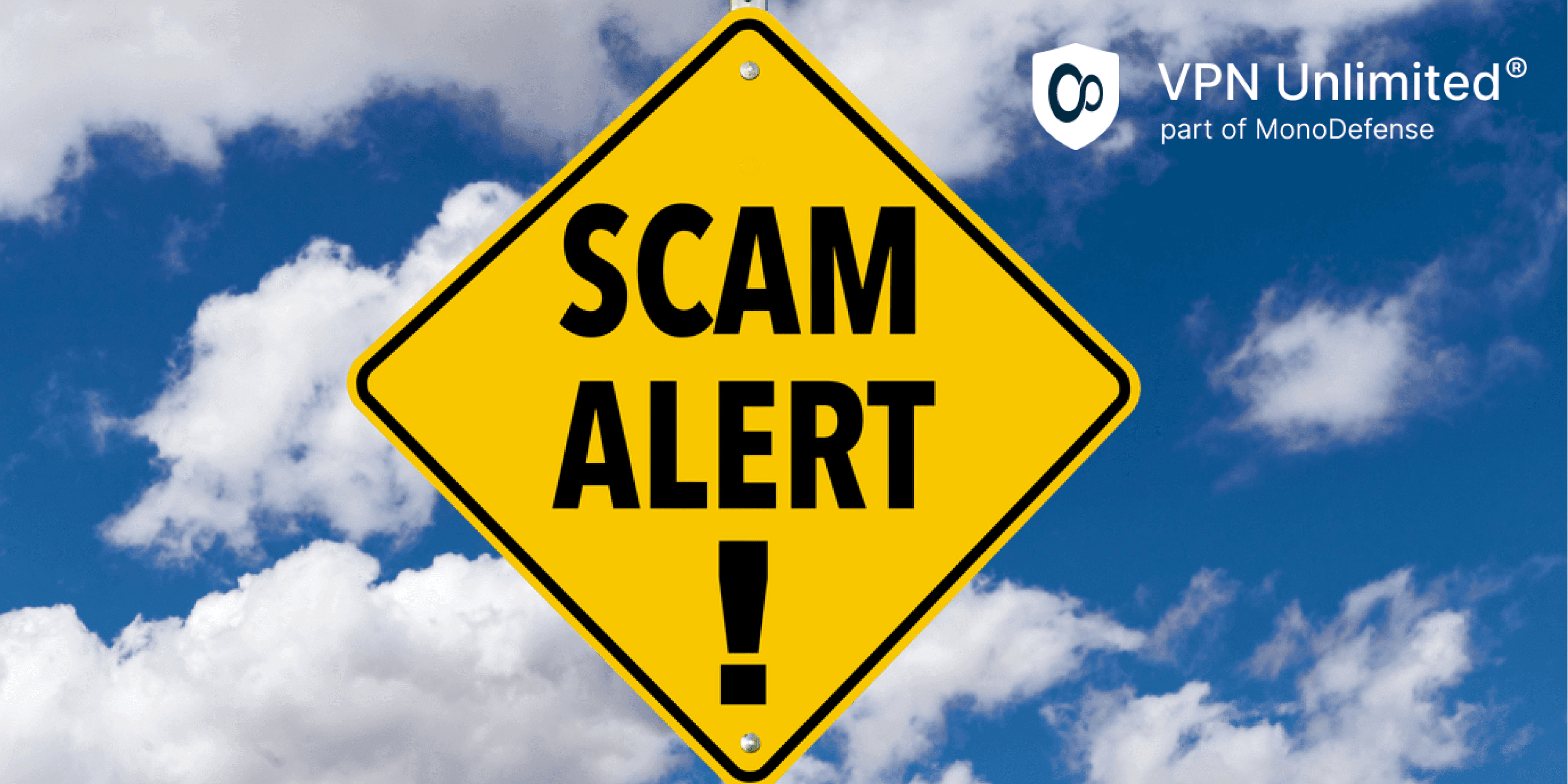 Does it mean you shouldn't trust lifetime VPNs at all? The answer is – it depends. By choosing a trustworthy VPN provider of a lifetime subscription, you avoid the scam and really can really save lots of money.
Lifetime VPN from a Trusted Provider: Is it Worth it
Regardless of the length of the subscription, the first thing you need to do when choosing a VPN provider is to check if it is trustworthy. Figure out if it was involved in any scams, how long it's on the market, how many users it currently has. For example, VPN Unlimited by KeepSolid has already been 9 years on the market and up to now has 35+ million customers worldwide, which all in all inspires trust in the service and ensures the lifetime offer is safe.
Getting a lifetime VPN subscription from a trustworthy provider like KeepSolid is safe and definitely worth it. You would need a VPN to ensure online privacy and security in any way, right? Then, what's the point to pay more for a recurring monthly or yearly plan if you can get a lifetime subscription for a reasonable price, with no further charges at all?
How You Benefit from the Safe Lifetime Subscription to VPN Unlimited
Let's do some simple math and compare VPN Unlimited Lifetime subscription to other VPN plans:
1-month subscription currently costs $9.99 and is billed monthly
1-year VPN plan costs $59.99, charged every year
VPN Lifetime subscription is now $99.99 and this amount is billed once.
Say, you choose the 1-month option. Using it for 10 months, you'd already spend the money you could use for the unlimited lifetime VPN subscription. Choosing the Lifetime VPN over the 1-year option is also a winning situation. For the same $100, you can either get something less than 2 years of VPN usage, or VPN service for life.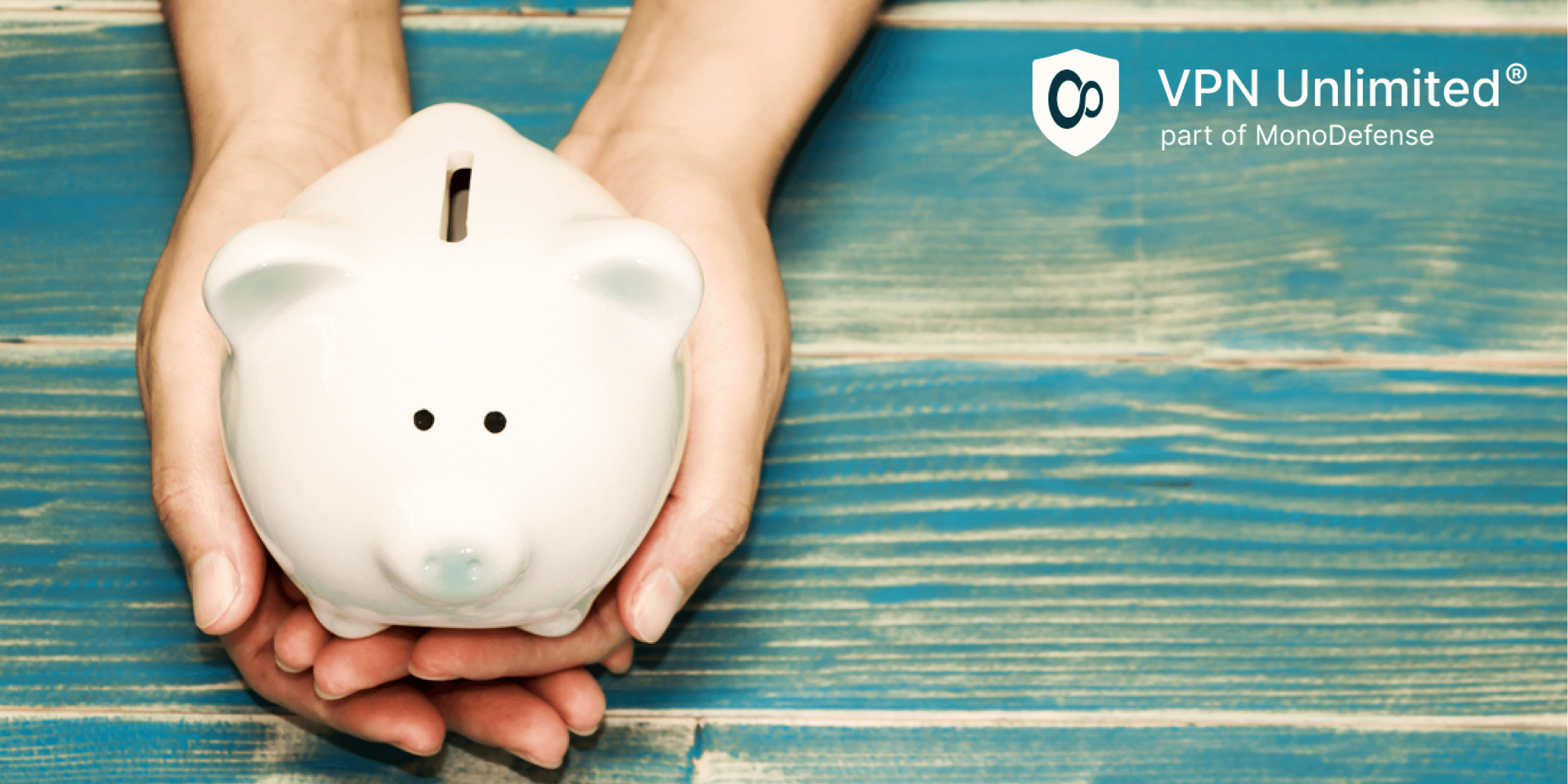 With the safe Lifetime VPN from KeepSolid, you can enjoy numerous benefits, including:
Military-grade AES-256 encryption.
3000+ high-speed VPN servers in more than 80 locations around the globe.
A number of VPN protocols, including IKEv2, WireGuard, and the specially designed KeepSolid Wise.
Special streaming servers that unblock access to US Netflix, Amazon Prime, Hulu, and more.
Super-secure DNS Firewall that boots your protection against malicious websites and malware.
Two-factor authentication for additional protection of your account.
Carefully choosing a provider, you not only avoid scams but also get an opportunity to save money and enjoy privacy and security for an unlimited period of time, with no further charges.
How to Get Started with Lifetime VPN by KeepSolid
Download VPN Unlimited on your device.
Create a new KeepSolid ID or log in with an existing one.
Tap the big Start button in the middle of the screen to establish a VPN connection.
That's it! Your online activities and sensitive data are now reliably protected with our sophisticated VPN solution.
Should You Trust Lifetime VPN: Final Thoughts
In many cases, free or cheap lifetime VPN subscriptions may really turn out to be a scam. Untrustworthy providers may sell your data or cancel the "unlimited" VPN subscription at any time. To avoid scams and violations of your privacy, make sure to choose trusted VPN providers. In this case, you can really save a lot and enjoy high-rate privacy, security, and freedom for an unlimited time. Get VPN Unlimited's Lifetime plan and see for yourself.