Stop Cybercriminals With Ultimate VPN Service: European Malware Report
Updated on July 13, 2021: From now on, traffic filtering, malware protection, and suspicious DNS activity blocking are available as a part of the separate DNS Firewall app.
The recent reports in Europe show that the growth of new malware strains has doubled in 2014 in comparison with the previous year of 2013. In UK, Spanish firm PandaLabs Security has caught over 200,000 new malware strains generated daily. What is the solution to the ongoing attempt to break into people's online privacy? How to stop hackers from attempting to steal your vulnerable data? In his interview, Kevin Mitnick, former "most wanted hacker" suggests to use VPN service as it will provide the most basic and prudent protection and safety for your ongoing internet activities. The reason that Keep Solid Inc. is paying close attention to ever-emerging malware is to make sure our ultimate encryption technology is enabled to withstand any online danger. In our security testing lab, VPN Unlimited goes through series of possible security breaches and impacts to see that the secure technology we provide is the best. So far, we are 100% sure that our VPN service offers one of the most VPN protection on the web.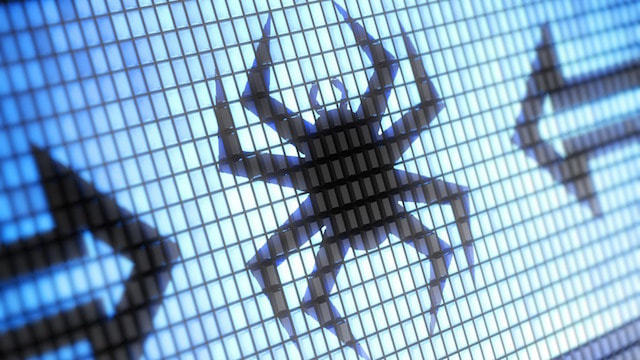 While the brightest minds at PandaLabs worked hard to stop and block at least 75 million samples of malware in 2014 (30 million for 2013), the hackers continue their malicious 'creative' activity coming up with the most innovative ways to break into peoples' private information, destroy corporate networks, steal vulnerable information and so on. In 2014, UK experts could only block 220 million pieces of malware, which is only 34% of malware written.
List of the Most Common Malware on the Web
Unsurprisingly, Trojans hold 70% position of the newly created malware
Followed by the viruses – 12.3%
Unknown malware – 10%
Web worms – 6%
Common adware and spyware – 3%
In the interview, the experts say that the amount of malware continues to grow and they target a whole variety of devices. It means that no OS is safe with the excruciatingly large number of malware online. "Yes, we can see the number of infected devices dropping all over the globe, nevertheless 2014 has experienced the worst data breaches ever encountered". The hackers target large-scale companies with the ultimate mission to disassemble 'entire corporate infrastructures'. Indiscriminating attacks rock the whole online community as cybercriminals perform their malicious activities with by far greater resourcefulness one can ever imagine. The whole world is fighting the ongoing active cyber-criminals and our main goal is to
protect our 1.5 million online community of customers with powerful unlimited VPN service
maintain awareness of the security issues
offer ultimate and the most prudent online protection solution through unlimited VPN app
List of Countries with Low and High Web Infection Rate
At this point, users from Europe are known to be the most active users, who take their online privacy and anonymity seriously, who take all the necessary precautionary steps to protect themselves and their families with VPN service. The list of the lowest infection global rate include the top 4:
Sweden – 20%
Norway – 20%
Finland – 21%
The UK – 22%
The highest Internet infection rates outside Europe include China – whopping 49%, Ecuador – 42% and Turkey -41.5%.