Early-bird offer: get a personal static IP with a 55% discount
Updated on July 13, 2021: From now on, traffic filtering, malware protection, and suspicious DNS activity blocking are available as a part of the separate DNS Firewall app.
Tired of getting blocked because of using blocklisted IPs from known proxies? We are excited to share that starting today the VPN Unlimited users can pre-order personal static IP addresses. You are now able to get a unique virtual dedicated address for your use only.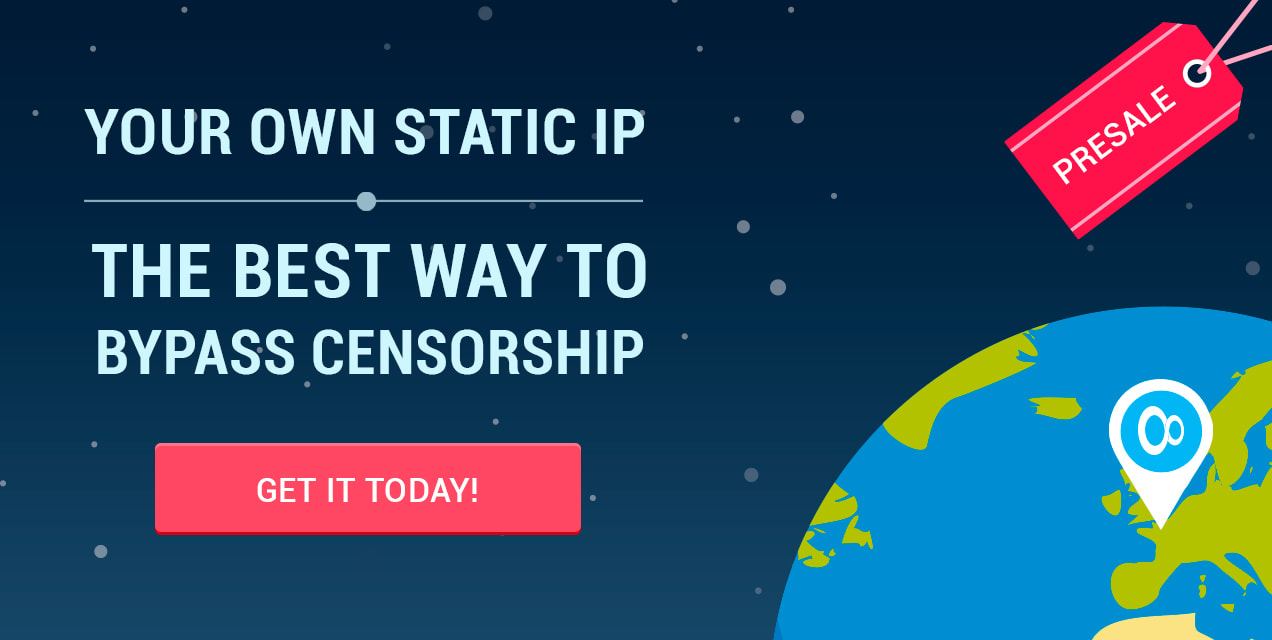 Same as personal VPN server, dedicated IP ensures additional protection for your sensitive information and helps you to avoid Internet censorship, but is way cheaper. pre-sale offer, you can purchase a personal IP with a great 55% discount, i.e. Only $6.69 per month (billed annually). Be an early bird to catch this awesome deal!

More secure
You can assign your personal IP address to your Internet banking or email account to provide even stronger protection for your sensitive data. In the settings, choose an option to access your account only from one IP address. This will prevent anyone, including surveillance agencies and cyber criminals, from logging into your account. While you will have access to it from anywhere around the globe with a static IP.
More friendly
With a personal IP address, you will always have the safest and open access to any web site or service, including YouTube, Pandora, Spotify, BBC iPlayer, Facebook, Twitter, and many more that are being blocked once in a while and for a variety of reasons in some countries.
Personal static IP grants you:
A personal static IP within the VPN Unlimited client app without additional setup
The improved level of security for your anonymity and private data
Extended access to otherwise blocked web pages, such as Facebook or Twitter
High priority 24/7 support
You can get a personal IP in the following locations: the USA, the UK, Canada, France, Netherlands, Germany. Note that you need to have an active VPN Unlimited subscription in order to use your personal IP.
The public release is planned for summer 2016, but you will get your personal IP as early as the end of this spring if you pre-order it now.