How to Bypass Telegram, WhatsApp, and Facebook Blocks

Updated on July 13, 2021: From now on, traffic filtering, malware protection, and suspicious DNS activity blocking are available as a part of the separate DNS Firewall app.
Most of the time, governments premise their internet restrictions on some of the following: protection of national security, preservation of political stability, protection of children. All of these are very noble, but we should remember that sometimes what really drives such regulations is the desire to silence people. Blocking popular messengers often goes in line with this cause. Telegram, WhatsApp, and Facebook are huge communication platforms allowing free discussions and political criticism, and this is what usually gets them blocked in an increasing number of countries.
VPN Unlimited team believes that it's no good — taking internet freedom away from people. And with this in mind, here we offer you ways to reclaim it. How to bypass Facebook block? How to access Telegram and WhatsApp? What's the method of bypassing any internet block? Find it out below!
How to Bypass Blocks of Messaging Apps
By far, the easiest and most straightforward method of circumventing Facebook, WhatsApp, and Telegram bans is using a VPN. Out of the three messengers, the last one also supports routing its traffic through SOCKS5 proxy servers. They, too, can be used to bypass blocks, but intrinsic shortcomings make them an unfavorable option — we'll cover that towards the end.
How Does VPN Help to Bypass Internet Blocks
A VPN app routes all your traffic through an encrypted tunnel via a server in a country of your choice. There are free and paid VPN providers. A general rule would be to disregard free options unless you are willing to sacrifice your privacy (or if you use VPN very occasionally). That is because many free VPN providers generate revenue by selling an immense body of their users' data to advertisers, corporations in general, hackers, et al. It's not to say they do it out of a malicious intent, but rather to serve those who value their privacy cheaper than a couple bucks of monthly VPN subscription.
VPN applications are usually simple to set up and are usably stable. While they do unblock messaging and VoIP functions, the latter may be hardly practical if a VPN service has poor connection speed and/or imposes bandwidth throttling or bandwidth cap. Thus, you should really stress on this factor when choosing a VPN provider.
Taking VPN Unlimited as an example, unblocking messengers on phones and computers boils down (given that your subscription's active) to opening the app and choosing a server located in any country that doesn't ban a given messenger. Note that choosing a server in a country closer to yours usually results in higher connection speeds.
Which One to Choose: a Proxy or a VPN for Telegram
As we've mentioned, Telegram supports SOCKS5 proxy servers on all platforms. There are sites that contain lists of servers to choose from, free and paid. You can resort to this option, but there are downsides to it you should consider first.
Cons of using proxy servers
One of the main pitfalls of using proxies is the fact that the data going through them doesn't get encrypted in transit (unlike when using a VPN) and thus is left for interception by hackers. Another usability issue is that free servers often cease to work or become paid soon after deployment, and paid proxy servers still can't guarantee stable uninterrupted operation. Thus, such servers can hardly suit those who need a reliable connection at all times.
Pros of VPN Unlimited for bypassing geo-blocks
Unlike proxy servers, VPN Unlimited applies strong military-grade encryption to protect all data that passes through a VPN tunnel. Besides, it lets you enjoy the best possible online experience and internet freedom due to a number of benefits:
Unlimited speed and bandwidth
More than 400 high-speed servers globally
A variety of VPN protocols
Special KeepSolid Wise technology for bypassing the strongest blocks
Optimal server and Optimal protocol features to reach the best performance
Unique one-payment lifetime VPN subscription
This all makes VPN Unlimited a perfect VPN for WhatsApp, Facebook, and Telegram, as well as for getting around other restrictions on the internet.
Bottom Line on Getting around Facebook, Telegram, and WhatsApp Blocks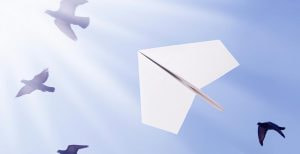 So all in all, currently there are no ways of bypassing messenger blocks more conveniently, reliably, and safely than using a VPN service such as VPN Unlimited. Though make sure to buy VPN from a trusted provider such as KeepSolid to get the best online experience, without speed and bandwidth limitations, as well as no logs.
What do you think about internet freedom? Should the internet be absolutely free, or should some level of government control be imposed? Let us know in the comments!