Cheaper Airfares With VPN Unlimited
Updated on July 13, 2021: From now on, traffic filtering, malware protection, and suspicious DNS activity blocking are available as a part of the separate DNS Firewall app.
There is a common belief that the online world is equal but it is not. The prices for different goods and services vary depending on the location. As location-based tracking has become extremely popular these days, done through identification of your IP address, both websites and local Internet providers are good at tracking all of your online activities. Location-based traffic tracking, IP addresses, customer profile has now reached the highest discriminating limits, but there is always a way to protect your online privacy from prying eyes. But who says that your location cannot be instantly altered? With VPN Unlimited, you can get the cheaper airfare deals and we are about to show you how to do that.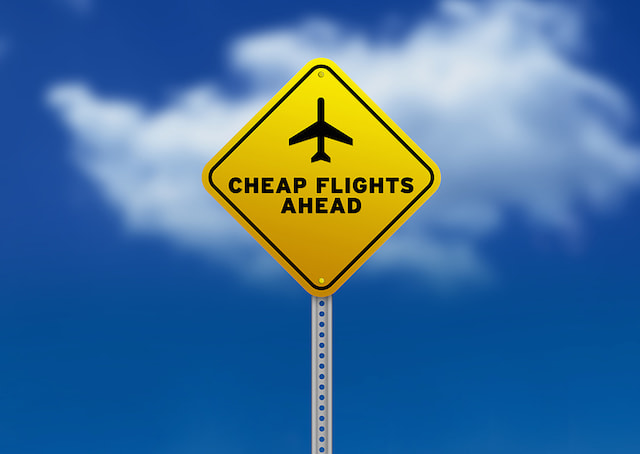 How to get the cheapest airfare deals?
If you are looking for the cheapest airfares available on the Internet, all you have to do is to change the IP address, and you will get better prices. This will push airline websites servers into thinking that you're currently located in a different country. At this point, you're about to get affordable airfare deals.
Airlines track consumers' activity and their location. The higher traffic and demand for tickets in your area means the airlines will more likely increase their prices. The truth is that airlines don't always go with ticket availability because their initial goal is the reach their highest financial potential.
For example, you are located in Toronto and looking for tickets to Amsterdam. Over 2000 people in Toronto are looking for the same tickets to Amsterdam. It is more likely that airlines will increase their prices because the demand.
Also, there are other reasons that are not revealed openly and airlines will charge people more based on their location.
Proving VPN Unlimited can get you a Cheaper Airfare
Let's review an example and you can see the details on the screenshots provided below. For this screenshot, VPN Unlimited is disconnected, showing the existing location, Vancouver, BC, Canada. Any website, I visit detects me located in Canada. Now, I am booking a flight from OR Tambo Airport in Johannesburg, South Africa to New York, USA. You can see that the cheapest flight costs $1020.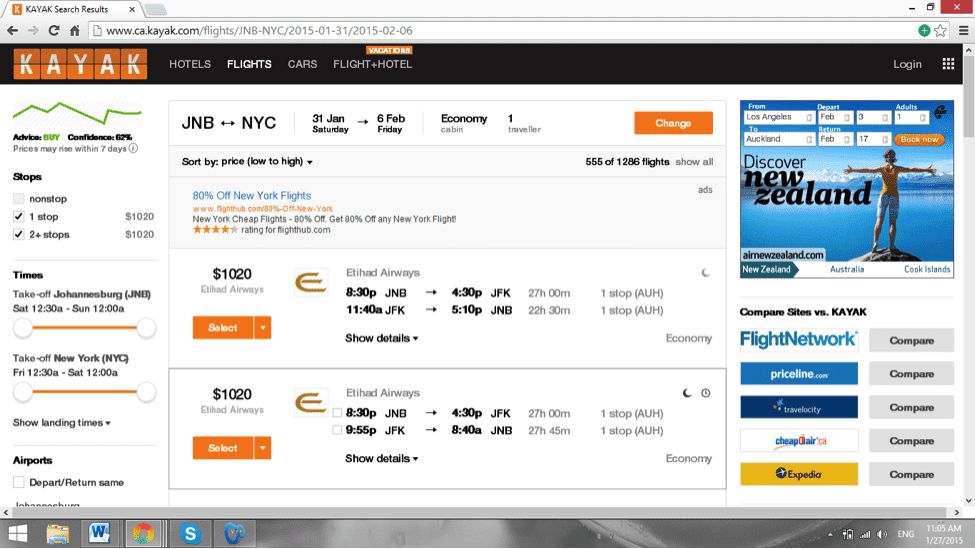 Then delete cookies, enable secure browsing with VPN Unlimited and switch the existing IP address to Paris, France. Put in a ticket search address and get different search results with a better pricing!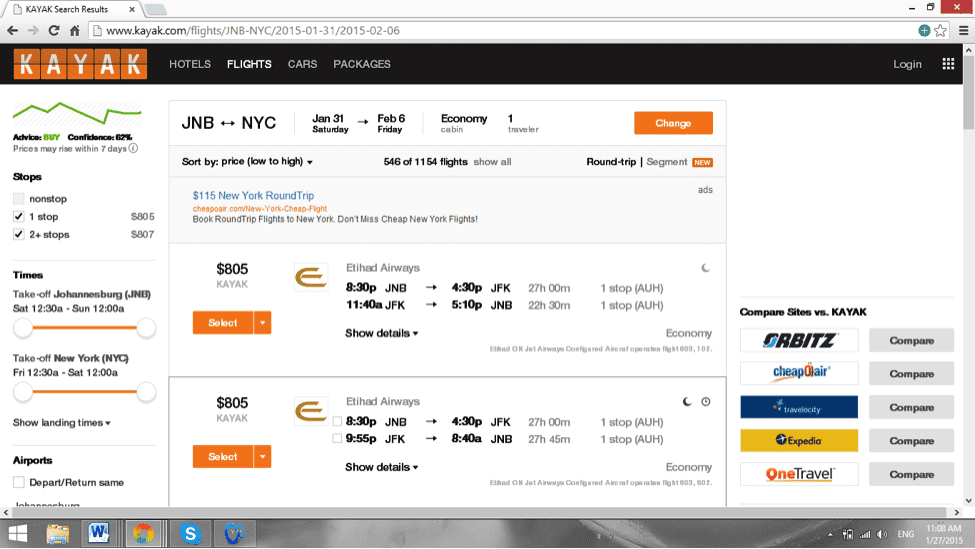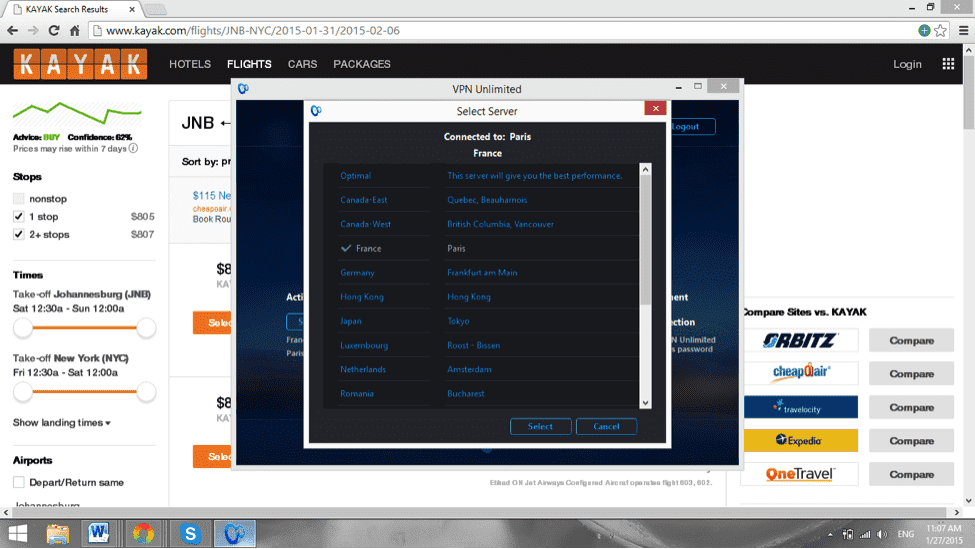 As you can see, with the help of secure VPN, you can change your IP address in seconds. To trick travel websites is not the purpose, but it is all about getting cheaper airfare deals that are available in different global locations. The example may work every time differently, but with VPN Unlimited switching between different cities is easy and it really allows saving several hundred dollars on airfare. Upload global server list to your device and enable to switch back and forth between different cities and locations. By the way, when you use VPN Unlimited, you completely secure your online payments too!