1000 "Thank You" for Helping Ukraine!
Updated on July 13, 2021: From now on, traffic filtering, malware protection, and suspicious DNS activity blocking are available as a part of the separate DNS Firewall app.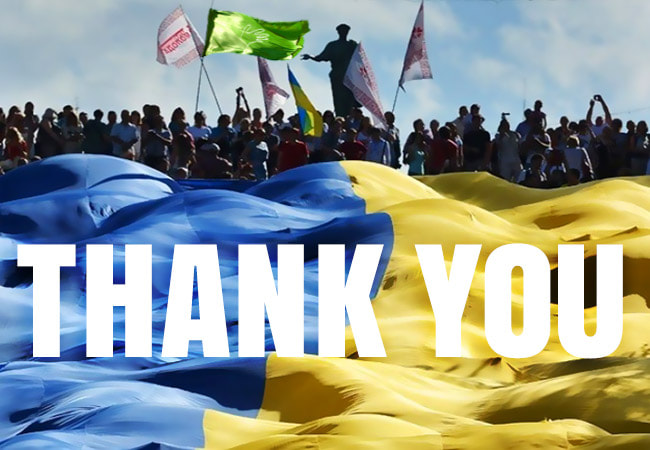 On the November 4th, 2014, we have announced a donation campaign to help people in Donetsk region, Ukraine, who suffer from ongoing military events. Our company is currently forwarding all 1-month purchases of VPN Unlimited are forwarded towards the US-based charity foundation, The Helping Tree. The charity campaign lasts from Nov. 4 to Dec. 21, 2014. A great number of customers have already done their part and we are extremely thankful for your generous donations. All the money, generated from 1-month subscription purchases, will help people and children with the most needed items including food, clothing and sheltering. You can still participate in the charity event and purchase 1-month subscription plan and your funds will be given to the people who need your help the most.
1000 "Thanks"
We would like to take a minute and thank all people who took part and participated in the donation. In particular, would like to notice our 1000th customer who bought 1-month VPN subscription.
Also, we are grateful that our charity campaign aimed to help Ukraine has received a wide circulation and support.
You can still take actions and participate in fund raising by purchasing a 1-month VPN subscription today.
We are thankful that VPN Unlimited is gaining even greater popularity and recognition in the world scene as a primary method of online security and prevention from major cybercriminal activities.
If you have any questions about the fund raising, please, contact our friendly customers support service available around the clock: [email protected]