What is the Best VPN App for Mac in 2021
Updated on July 13, 2021: From now on, traffic filtering, malware protection, and suspicious DNS activity blocking are available as a part of the separate DNS Firewall app.
VPN Unlimited is a part of the MonoDefense security bundle
In comparison to other platforms, Mac is generally known to be secure thanks to its excellent built-in safety features. As a result, many Apple users believe a Mac VPN to be unnecessary.
This is a common misconception. VPN's functions stretch far beyond boosting the protection of your Mac against cyberthreats. Rather, a VPN service safeguards your data when it leaves your device and travels across the internet. Besides, VPN is an indispensable tool if you want to protect your privacy online. How does a VPN app for Mac work? Why do you need it? What is the best VPN for Mac in 2021? How to choose it? VPN Unlimited team has prepared all the answers below. Check them out!
How does VPN App for Mac Work
Generally, when your Mac connects to the internet, it does so through a local gateway provided by your ISP. This allows you to connect to various online services you use every day.
In this case, however, your ISP can see all your activities on the internet, each website you open, and the files you download. Such information is often sold to various parties, like marketers, interested to know more about your browsing habits.
VPN, or virtual private network, changes the game. A VPN service creates an encrypted tunnel between your macOS device and the VPN server you choose and hides your real IP. Your web searches, the pages you visit, and the data you send online get hidden from any prying eyes once this tunnel is established. Even your ISP can't monitor your activities any longer.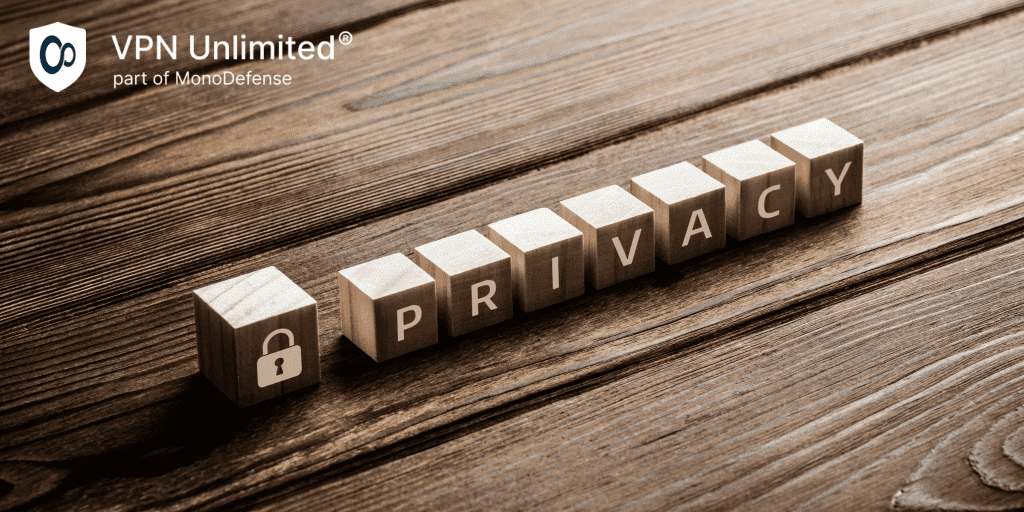 Besides, if the chosen VPN server is located abroad, it appears as if your traffic is coming from that country. This allows you to access web content that would normally be unavailable to you.
Why Do You Need VPN for Mac
Online Privacy
An encrypted VPN tunnel prevents unwelcome parties, including your ISP, from keeping tabs on your personal information. This is a valuable benefit, especially as many aspects of our lives have shifted online and your browsing habits can reveal almost everything about you.
Using the best VPN service for Mac like VPN Unlimited, you go anonymous and gain control over how you're identified online. The websites you visit see only your virtual IP address and can't trace your activities back to you.
Enhanced Security
If you connect your Mac to a free WiFi hotspot at the airport, hotel, in a cafe, mall, or local library, hackers on the same network may intercept your personal info like banking credentials, social media passwords, etc. This is called a man-in-the-middle attack.
The best VPN service for Mac helps you prevent it. VPN Unlimited applies a military-grade encryption algorithm AES-256, which renders your data undecipherable even if intercepted. Thus, you can surf the web, enter your banking details, log in to social media accounts on your Mac on any network without worries.
Access to content on Mac
A good VPN allows you to overcome government censorship and geo-blocks. Using VPN Unlimited on your Mac, you break free from restrictions and access whatever content you want.
And if you're an avid streamer, we are glad to inform you that with VPN Unlimited, you can access media libraries of Disnney+, Hulu, BBC iPlayer, Amazon Prime, and many more services from wherever you are!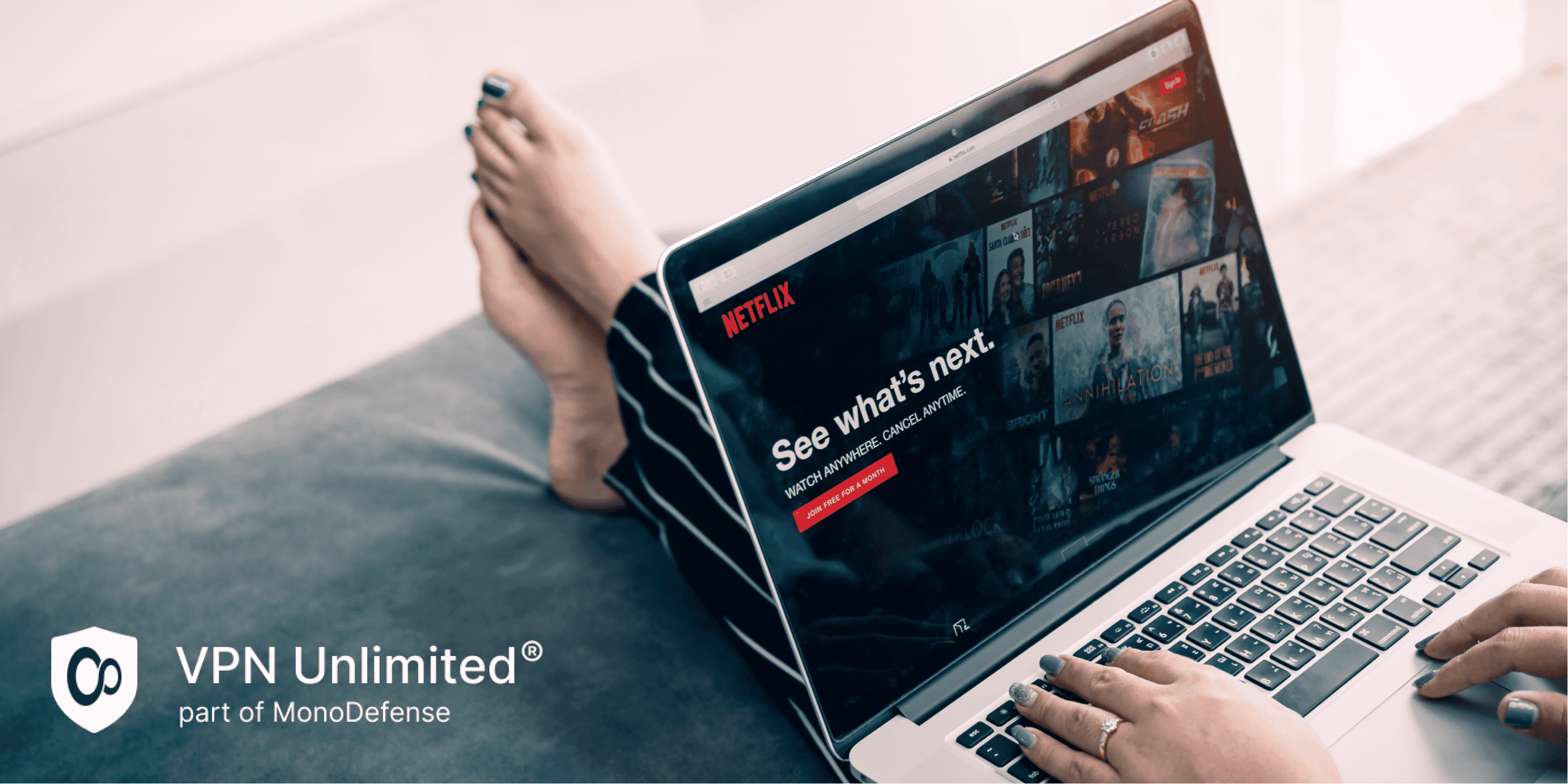 How to Choose the Best Mac VPN
Here are some points to pay attention to when choosing the best VPN app for your Mac in 2021:
Zero-log policy
Privacy is one of the main goals of using a VPN service. That's why it is crucial that the VPN service provider takes utmost care of your privacy, too. The best VPN for Mac should offer a zero-log policy to ensure that your activity and data stay secure and private. VPN Unlimited doesn't collect logs, your privacy is the top priority.
The more servers, the better
Selecting a VPN provider with hundreds of servers around the world is important for multiple reasons. First of all, having tons of servers to choose from means you won't face overpopulated servers that offer low speeds.
Second, a big selection of servers offers more opportunities for spoofing your location and unblocking access to region-locked content with ease.
VPN Unlimited features 3000+ high-speed servers in more than 80 locations worldwide.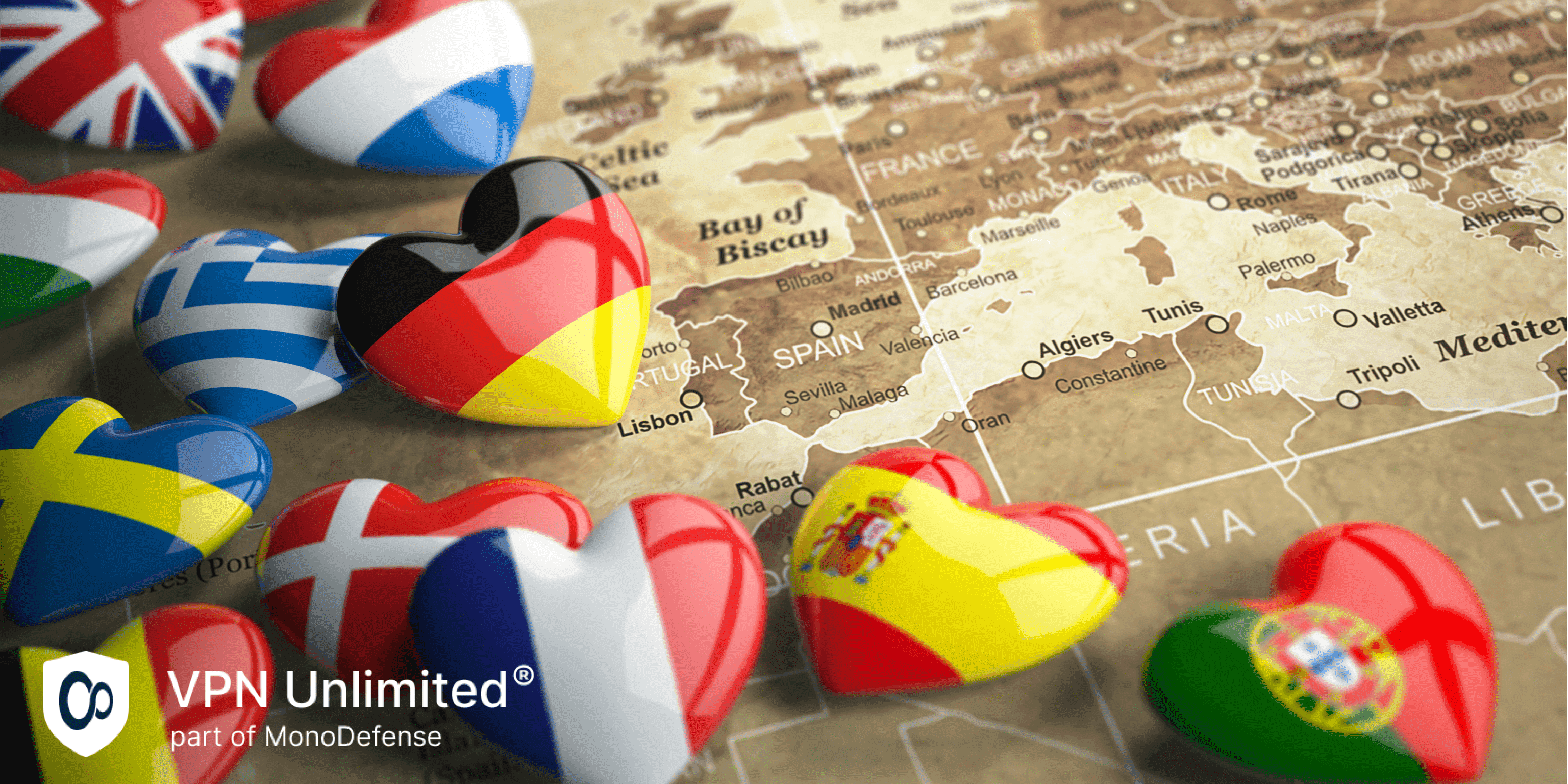 Protection for all your devices
The best VPN service should support multiple devices to protect your Mac, as well as smartphone and tablet. VPN Unlimited lets you use one account on up to 5 or 10 devices, depending on your subscription. What's more, you can extend this number with additional slots if required.
Besides, make sure that all the necessary OS' are supported, so that you can install the VPN on macOS, Android, iOS, etc. VPN Unlimited supports them all and also comes as a browser extension for Chrome, Opera, Firefox, and Edge.
Easy-to-use interface
What's the point of getting a VPN service if it's difficult to figure out how it works? The best VPN for Mac should be intuitive, easy to use, and cause no frustration.
With VPN Unlimited, unmatched online protection and privacy are just a few clicks away. Connecting to any VPN server and choosing the best VPN settings for your Mac is hassle-free and doesn't require any tech knowledge at all. So enable VPN Unlimited on your macOS device, sit back, and relax!
How to Get Started with the Best Mac VPN by KeepSolid
Getting started with our best VPN app for Mac is as easy as 1-2-3:
Download VPN Unlimited on your Mac. If you don't have access to the App Store, there is also a Standalone version.
Create your KeepSolid ID or sign in if you already have an account.
Click the big Start button to establish a connection with a VPN server.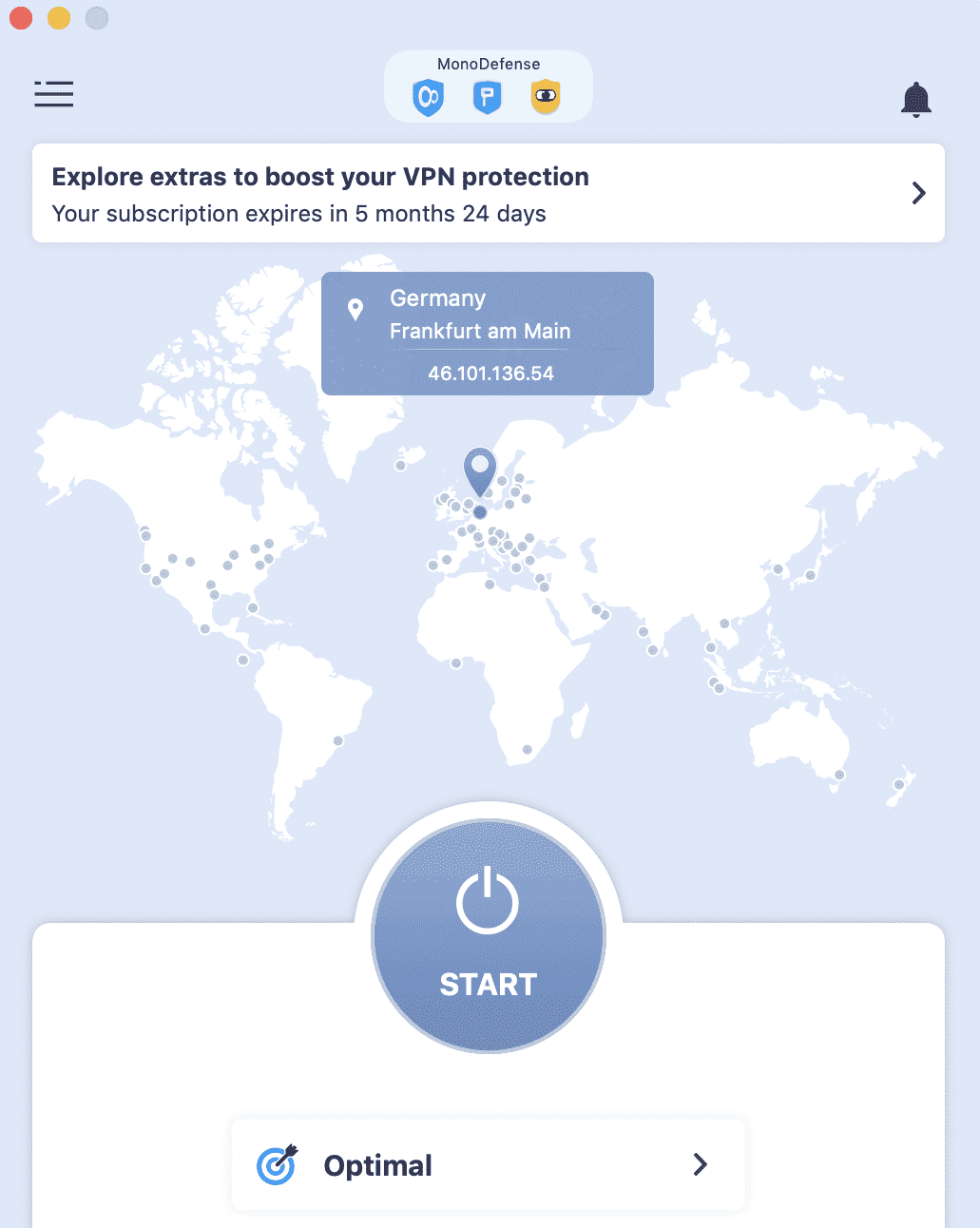 That's it! You've gone anonymous and your traffic is now protected with top-notch encryption. Want to learn how to change server locations, how to find servers for torrenting and streaming, what settings and features are available? Check out this in-depth guide.
Bottom Line on Using the Best VPN for Mac
The best VPN for Mac is the one that keeps no logs, ensures top-notch privacy, secures your traffic, circumvents geo-restrictions, and protects all your devices. Download VPN Unlimited now and enjoy a secure and borderless online experience on your Mac!