L2TP VPN Client Configuration on pfSense Router
Check our comprehensive tutorial and figure out how to configure the L2TP VPN client on your pfSense router. To get more information about the L2TP protocol, check out our detailed article What is L2TP protocol.
Important! Please note that you will need to configure your device using the generated settings by yourself at your own risk.
I. Get L2TP VPN configurations for pfSense router
First of all, you need to generate manual configuration files in your KeepSolid User Office. To do that, follow a few simple steps described in the tutorial How to manually create VPN configurations.
As you are going to configure L2TP protocol on your pfSense router, select the L2TP/IPsec option in the Protocol field.
II. Set up L2TP VPN client on your pfSense router
Once you get all the required VPN configurations, follow the steps described below.
1. Navigate to the Interfaces tab > Assignments > PPPs and click +Add button.

2. Configure the next parameters as follows:
Link Type: choose L2TP
Link Interface(s): select WAN
Username: paste the Login from the user Office
Password: paste the Password from the user Office
IP/Gateway(em0): paste the Domain name from the user Office
Click Save.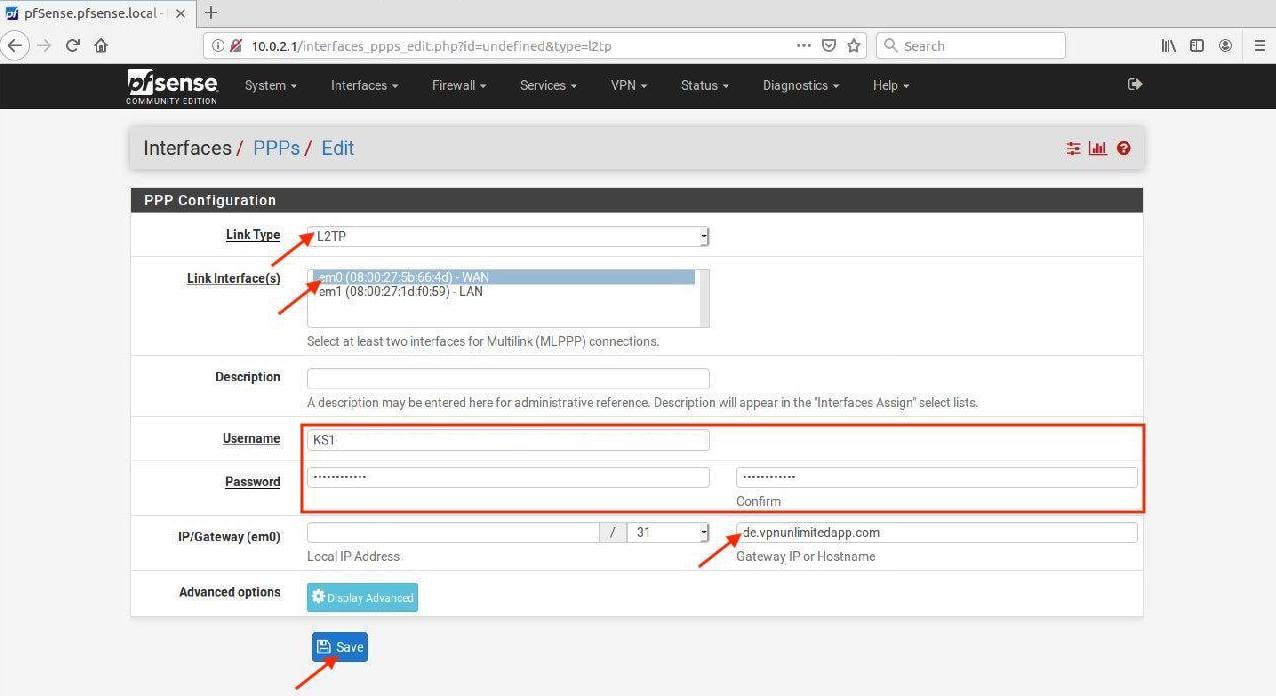 3. Go to the Interface Assignments tab, select L2TP option for Available network ports and click +Add.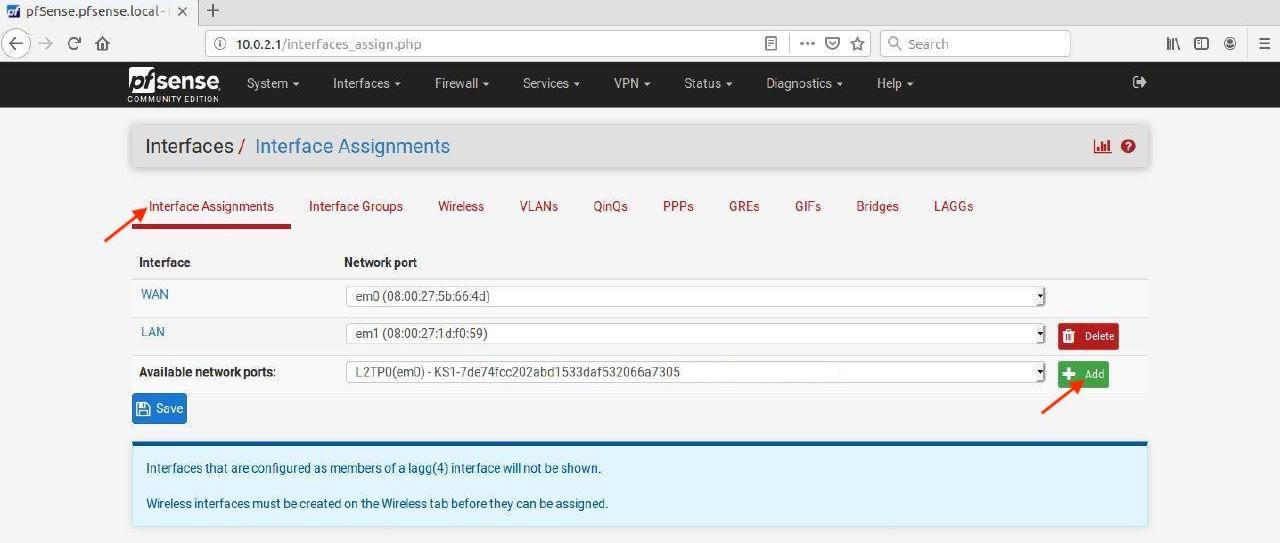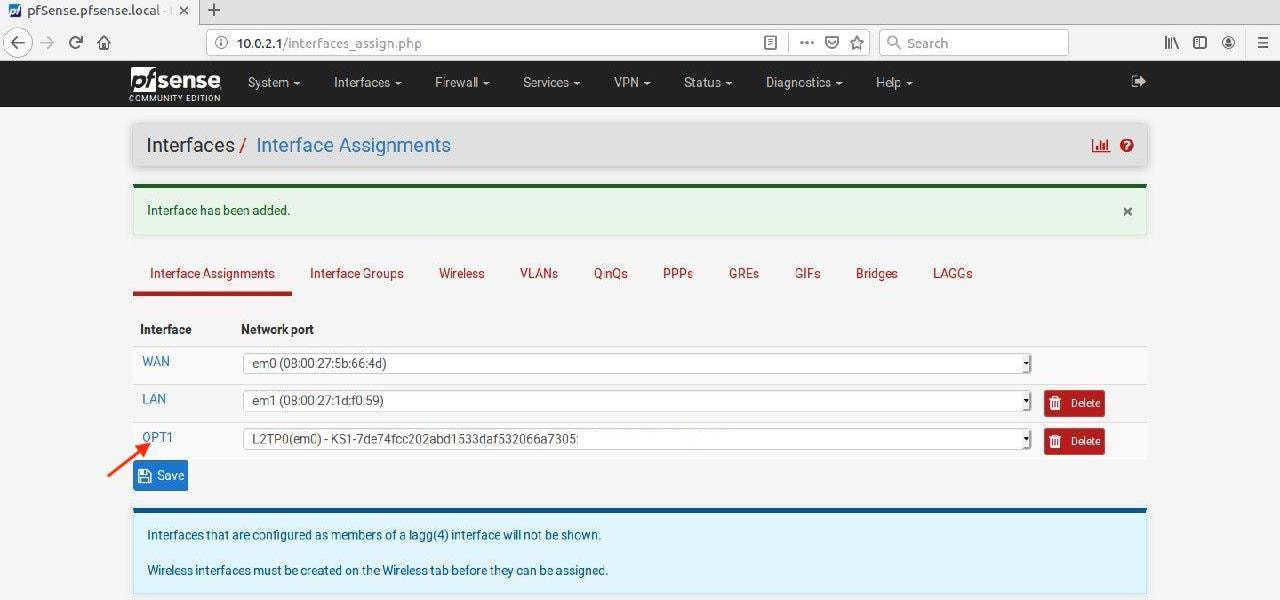 5. Change the following parameters:
Description: print VPNUnlimited
IPv4 Configuration Type: select L2TP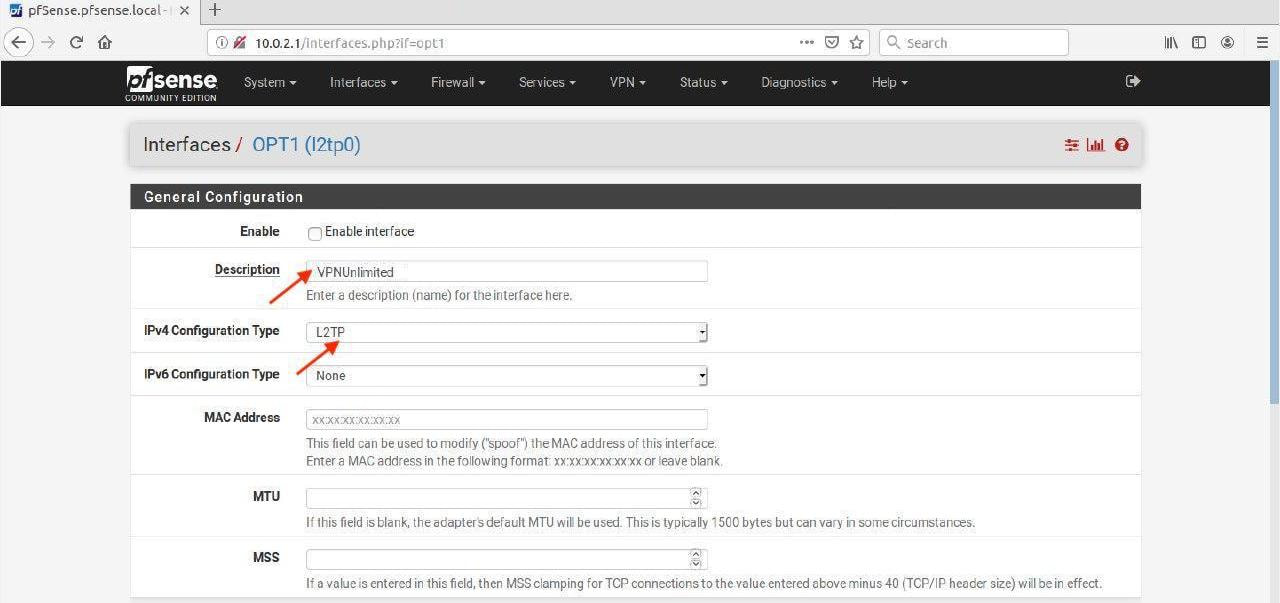 6. Check the Username and Remote IP address fields.
7. Click Save.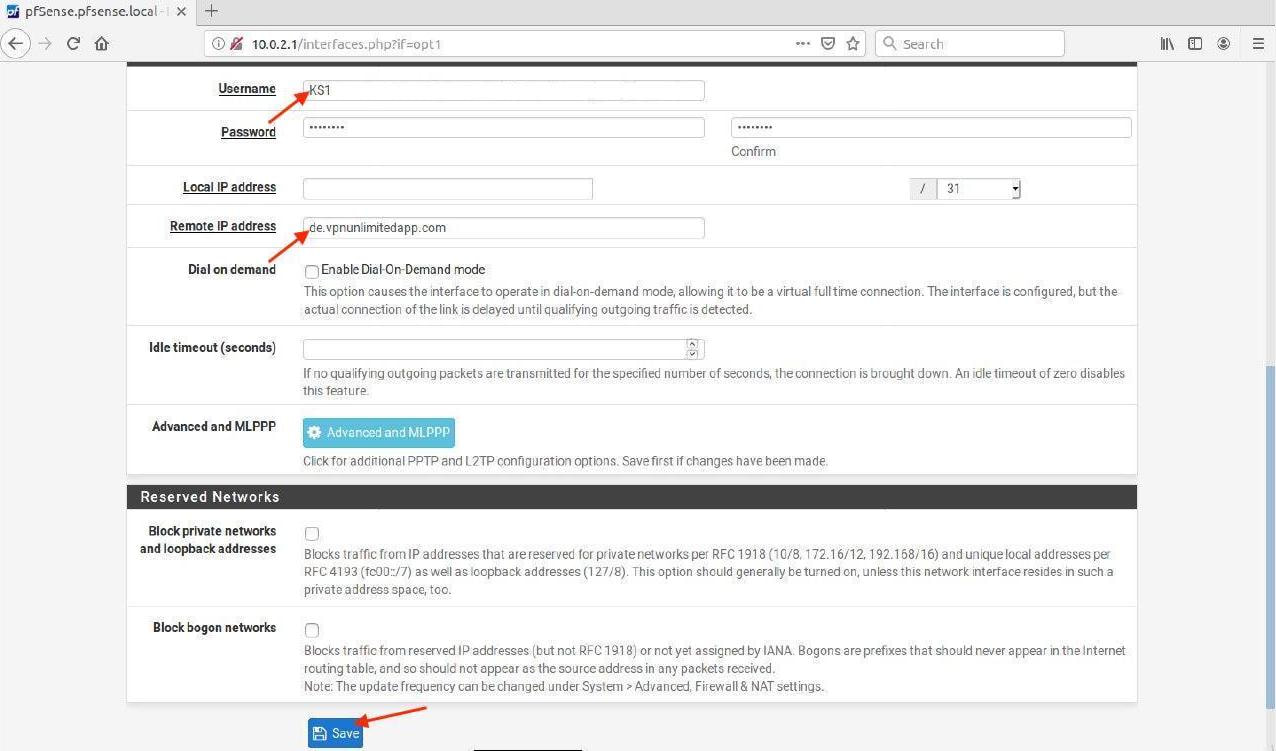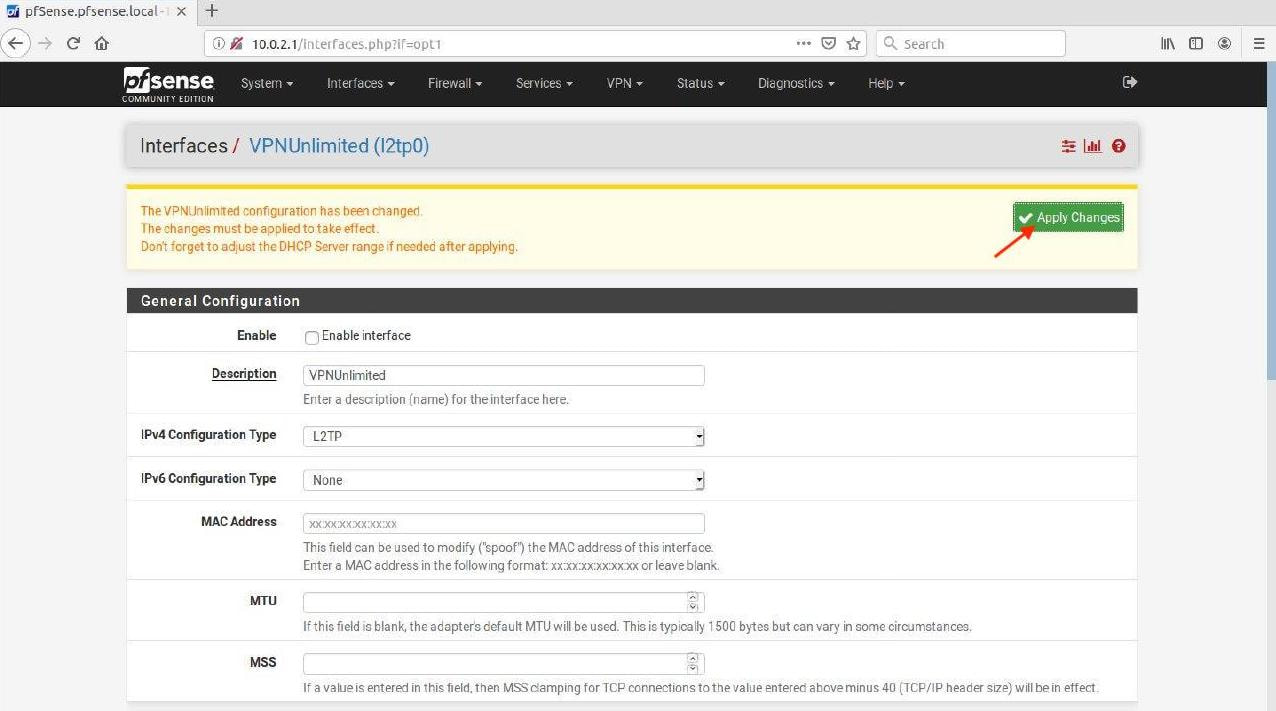 9. Check Enable interface and press Save > Apply Changes.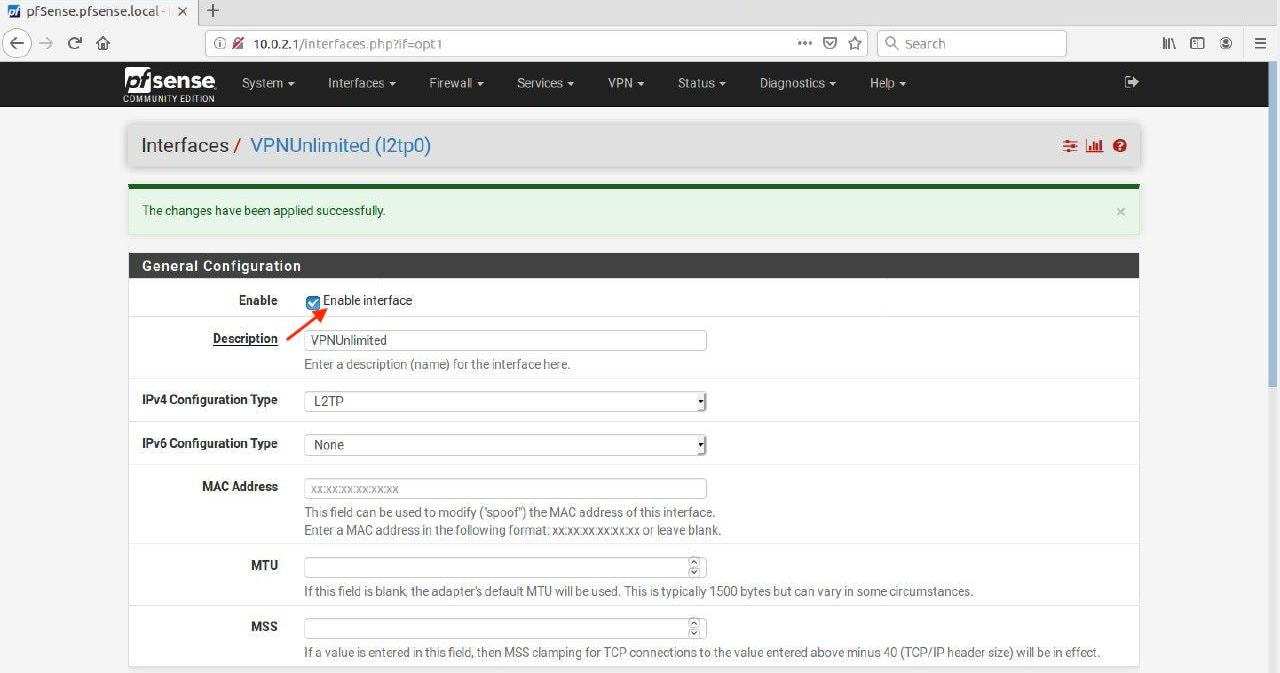 10. Go to the System tab > Routing and select VPNUNLIMITED_L2TP for the Default gateway IPv4 option.
11. Click Save.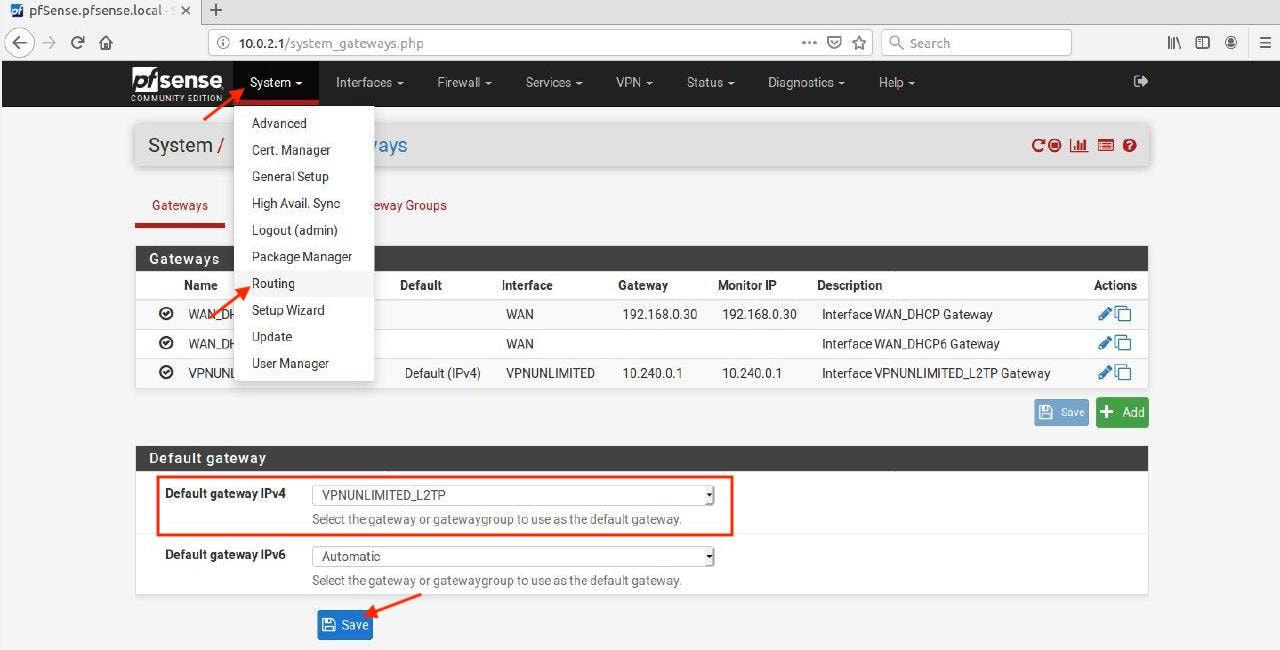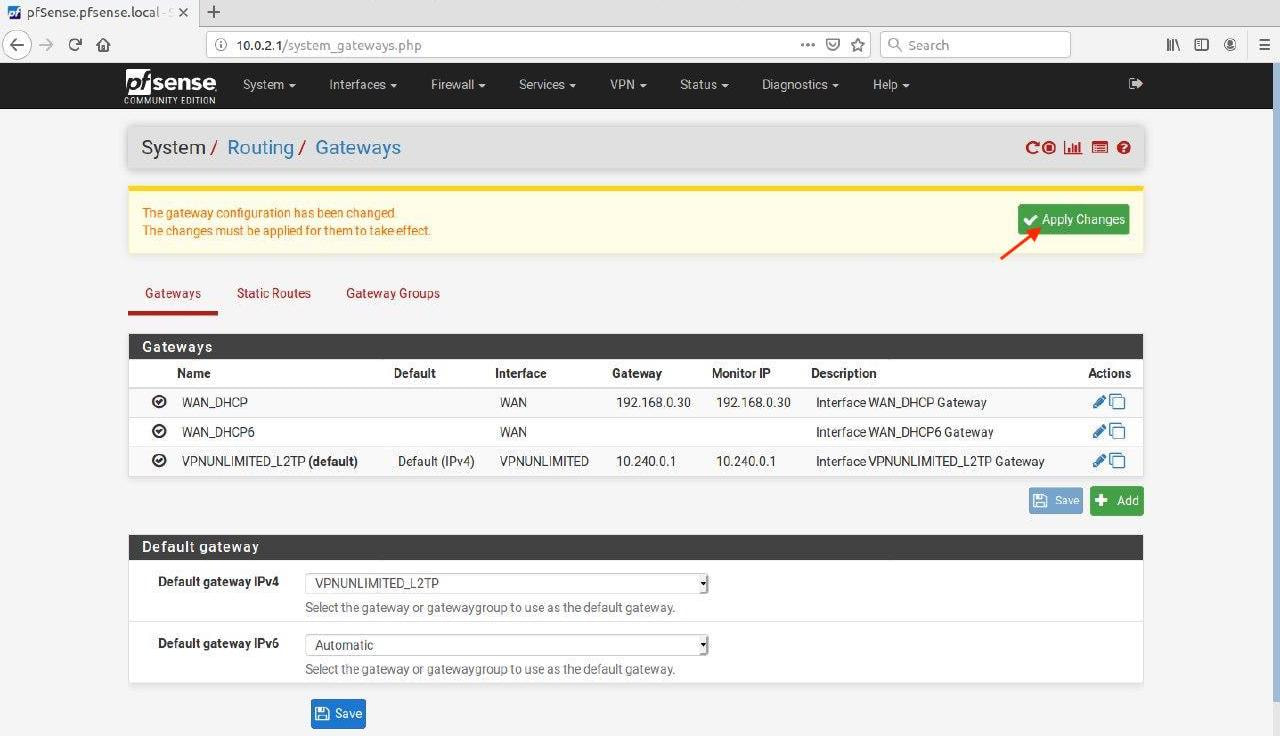 That's it! You've successfully configured L2TP VPN connection on your pfSense router. In case you need to set up VPN on other devices, check out our Manuals page. If you need any assistance, please feel free to contact our customer support via [email protected].
Try VPN Unlimited right now!
Streamline your web experience, protect your sensitive data, and defend against online threats and hackers.