How to Install VPN on macOS 10.14 and Higher
VPN Unlimited App Store Version
This guide contains step-by-step instructions to help you get started with the VPN Unlimited application, and easily manage it.
In this manual we are going to consider the following questions:
Keep reading and find answers to all these questions!
1. How to install VPN Unlimited on your macOS device
To download our reliable VPN for macOS device, please follow this link or open the App Store and type VPN Unlimited in the Search field.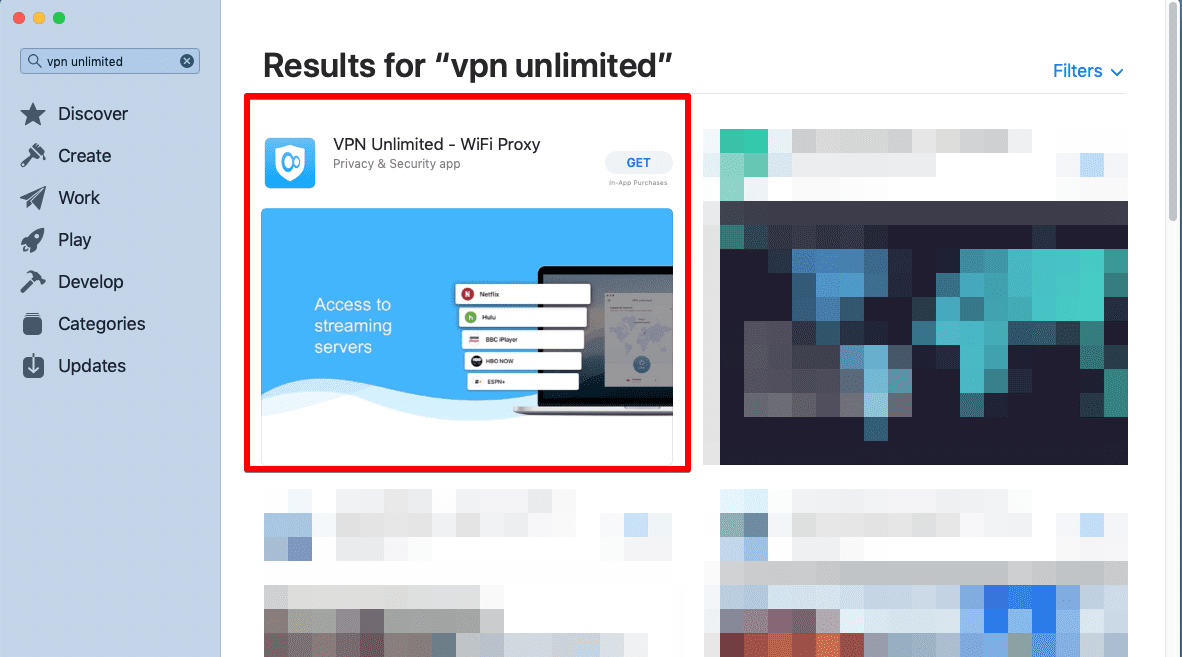 Whether option you choose, open the VPN Unlimited app page and click the Get/Install button.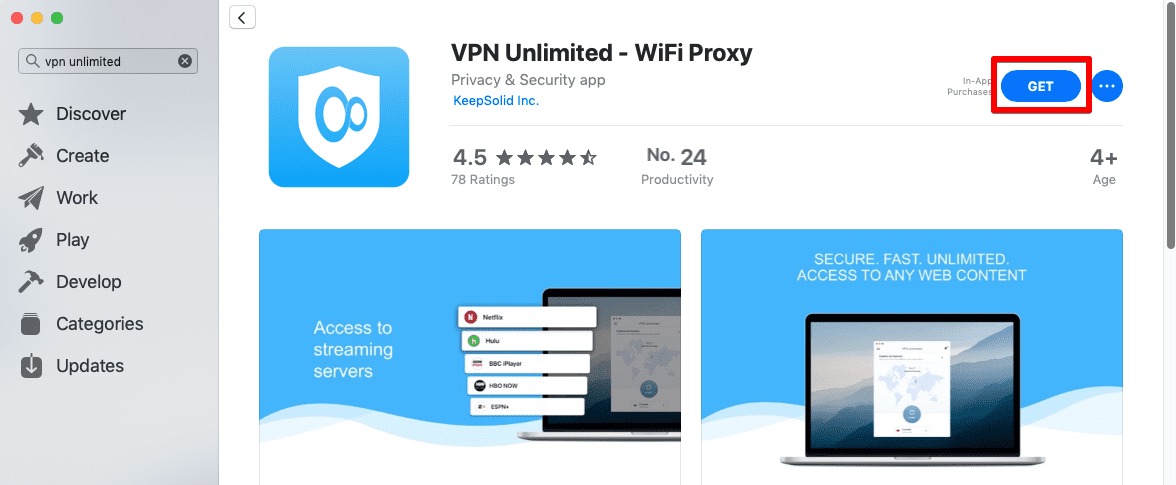 After the installation process is completed, the VPN Unlimited icon will appear in the Applications folder.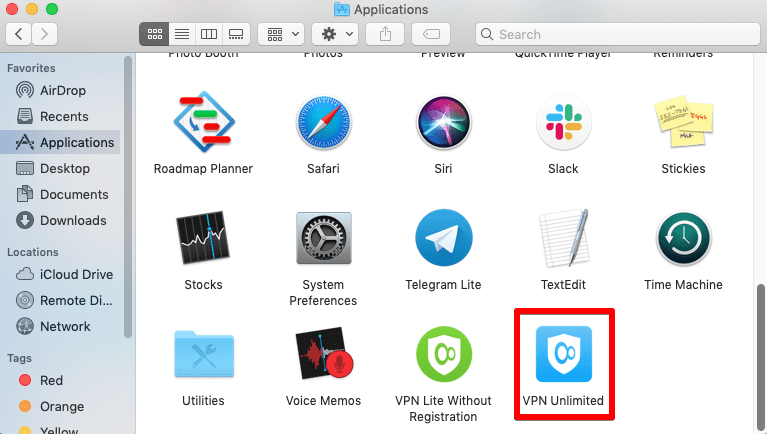 That's it! You are now ready to launch the application and establish a secure VPN connection.
2. How to manage VPN Unlimited first launch
If you already have a KeepSolid ID, just enter your email address and password and tap the Sign in button. You can continue with Facebook or Google accounts as well.
To create a new KeepSolid ID tap Create KeepSolid ID, enter your email address and password. Then repeat your password, check the box next to By continuing, you agree to our…, and tap the Sign up button.
More information about KeepSolid ID and why you need it, you can find on this page.
Connecting to a VPN server for the first time, you will be requested to allow adding VPN configurations and downloading a VPN profile. You will see our information screen describing the process.
This is a standard system message when installing VPN configurations. No worries, all your data will be encrypted and protected by a high-reliable virtual tunnel. As we do not store user logs, please stay assured your private data will remain private.
Click Allow to proceed.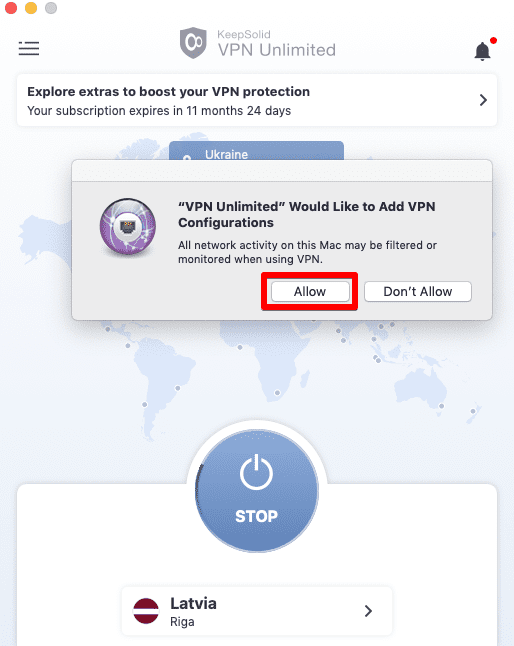 After that, the VPN Unlimited configuration will be added to the list of your network connections.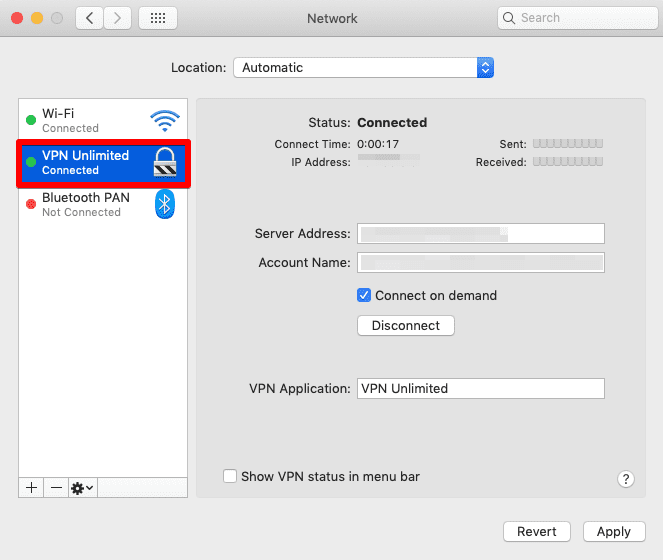 Next, you need to allow access to your KeyChain for neagent or NEIKEv2Provider (the name of the service depends on your macOS version). Enter your macOS account password and select Always Allow, so that this notification will never appear again (unless you change the password or reinstall the application).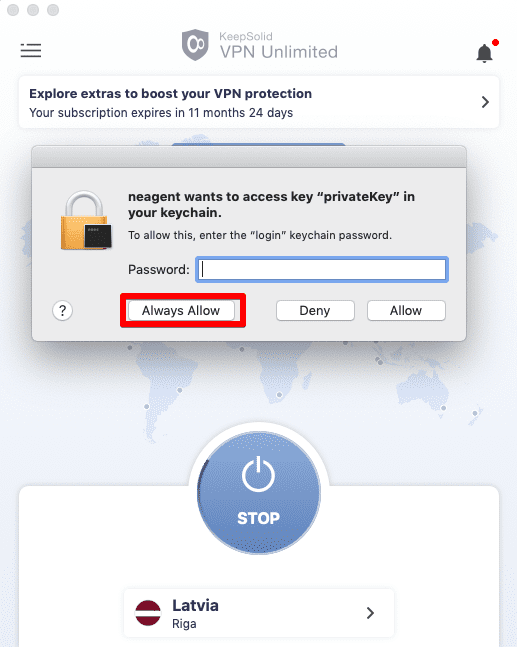 Note: Neagent/NEIKEv2Provider is a service responsible for establishing secure VPN connections. It requests access to the KeyChain to receive authorization data required for the VPN connection to be established.
3. How to protect your IP and location from accidental exposure
The Connect on demand feature does not allow you to surf the internet if there are any disruptions in the VPN connection. This feature protects your real IP address and actual geo-location from accidental exposure as the result of dropped connection with a VPN server or other similar issues.
To enable or disable Connect on demand, navigate to System Preferences > Network, select VPN Unlimited profile, and set or remove the appropriate checkbox.
Click Apply to save changes.
4. How to remove the VPN Unlimited application
To remove the VPN Unlimited application, navigate to the Applications folder, select the VPN Unlimited icon, and drag-and-drop it to Trash.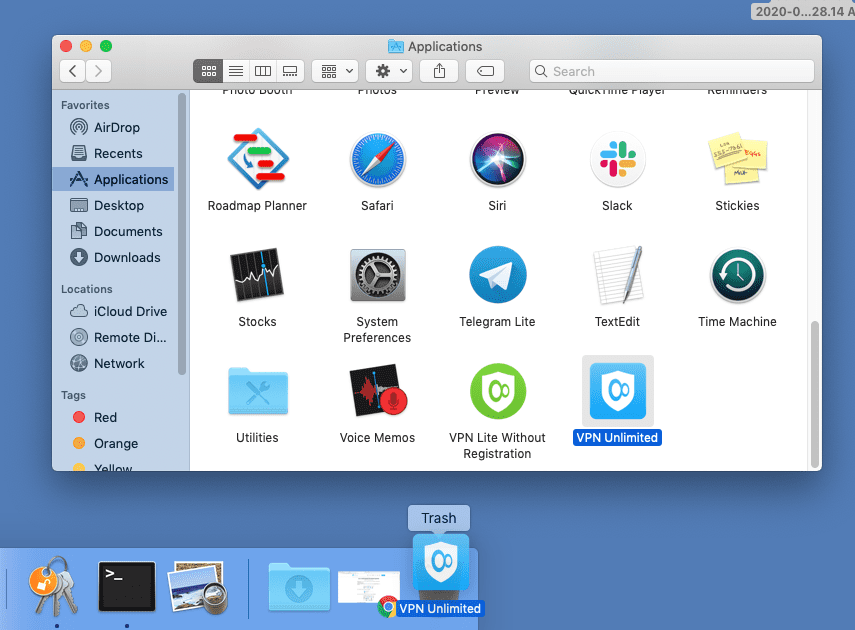 Then, go to System Preferences > Network, select the VPN Unlimited profile, and click

to delete this configuration.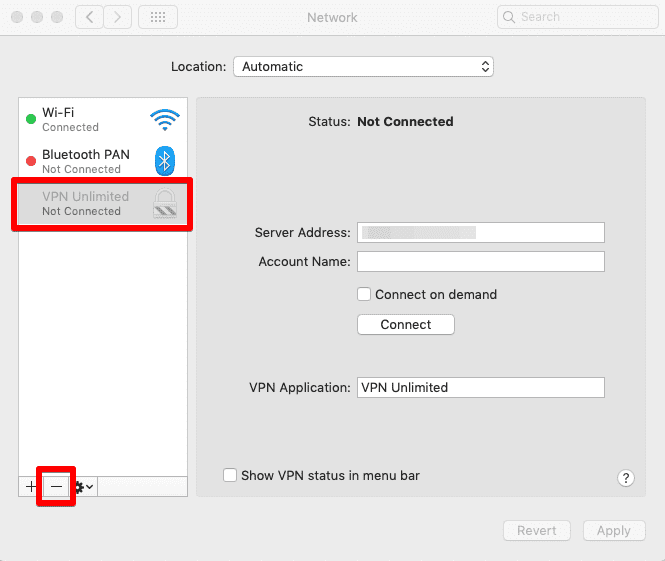 After the configuration removal, click Apply to save changes.
Get the best VPN for macOS right now!
Download VPN Unlimited on your macOS device and make your web experience more secure!
Reasons to Use VPN Unlimited for macOS
To safeguard your personal information with a top-notch AES-256 encryption

To protect internet connection while using unsecured public WiFi hotspots

To get around internet censorship, bypass geo-limitations, and tear down VPN blocks

To enjoy streaming videos with the fastest possible connection speed

To torrent anonymously and securely without putting your privacy at risk

To keep your online anonymity with extra features: Personal VPN Server and Static IP
Benefits of VPN Unlimited

Bulletproof privacy on the web
Virtual Private Network by KeepSolid negates any chances of any unauthorized parties reading your data, including your sensitive and private information. Therefore, you can freely send any kind of data over the internet without any worries.

3000+ virtual servers in 80+ locations
VPN Unlimited provides more than 3000 servers in over 80 locations all around the world. It means, you can always choose a virtual server that suits best for your needs. Wondering what virtual server to choose? Enable the Optimal server option and our VPN picks the best server for you.
Access to global streaming services
Virtual Private Network by KeepSolid helps you to unblock Disney+, BBC iPlayer, Hulu, Sony Crackle, and other popular streaming services. That's not to mention viewing other geo-restricted websites and blocked services!

Unlimited devices
With a VPN subscription, you can protect up to 5 devices (you can increase the number of devices an unlimited number of times), including macOS, iOS, Android, Windows, Linux, and even some browsers. Also, you can extend this amount to as many devices as you need.
Get VPN Unlimited right now
No more time to waste! Download VPN Unlimited and start browsing the web privately, securely, and without any restrictions!