A brief review of VPN clients
Updated on July 13, 2021: From now on, traffic filtering, malware protection, and suspicious DNS activity blocking are available as a part of the separate DNS Firewall app.
A few weeks ago we consciously reduced the number of registered users. Do you want to know why? At first let's start with a statistics.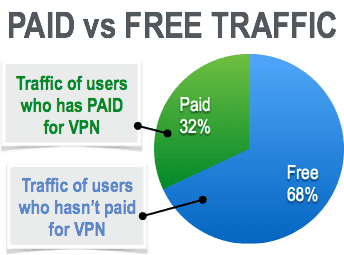 At the moment it is already five months from the moment VPN Unlimited service become alive. Recall that we released iOS clients for both iPhone and iPad firstly. A few months later we launched the Mac version and just a week ago the client for Windows. During this time, the traffic of our users has reached 300.000 Gb. The most part of this traffic has been generated during the 10-day free trial usage while users who have bought a paid subscription have consumed only 65.000 Gb.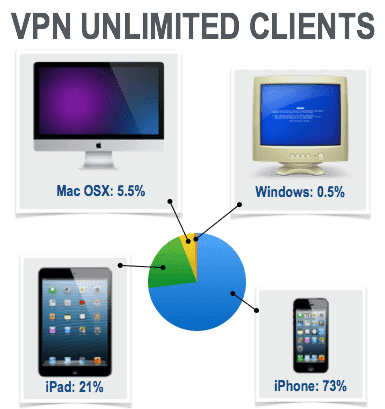 Certainly it is too early to compare the usage of platforms, because the difference between life periods of each platform is too big. So I offer to consider separately the spreading of platforms that are registered in the statistics at the moment. Only 0.5% of total amount of versions belongs to Windows version due to the fact that it is alive only for one week and to make a successful lunch for it not so easy as on the Apple App Store. I will sum up and publish these statistics in a few months on this blog.
The statistics of traffic usage by users with different combinations of devices on one account is very interesting. iOS devices use approximately three quarters of traffic while the computer traffic is still disproportionately small compared to iOS.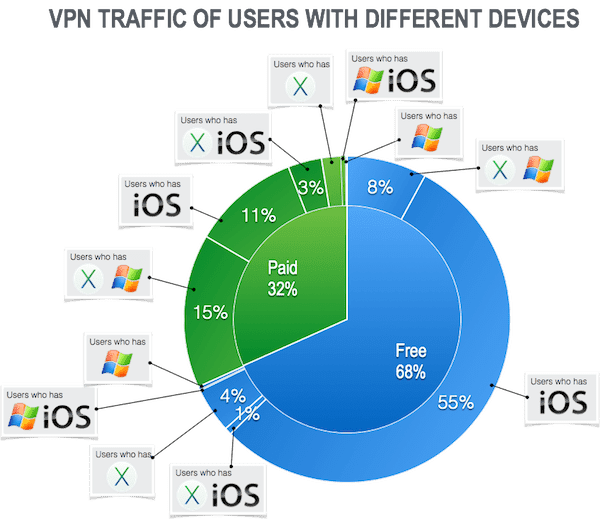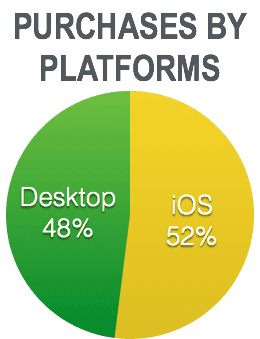 Although we expected that the incoming traffic for computers should be much more higher due to the variety of capabilities of these platforms. At the same time, analyzing information from Twitter, we can say for sure that half of all consumed traffic of free trial iOS users belong to schoolchildren and students who attempt to circumvent the prohibitions of schools or to download a restricted adult content, i.e. use the service inappropriately.
Read more about vpn on our Security Archives and VPN Unlimited website.
Vasiliy Ivanov, @ivanov_says