Fastest British VPN Server: How to Connect to a UK VPN Server | Fun Facts about the UK

Updated on July 13, 2021: From now on, traffic filtering, malware protection, and suspicious DNS activity blocking are available as a part of the separate DNS Firewall app.
Being the 10th of the World's Most Visited countries of 2018, Britain is also ironically known for one of the world's hardest-to-get visas. People from all over the world strive to go on a real-life trip to the United Kingdom and this is not surprising. This country is full of terrific scenery, urban adventures, historic castles, and traditional English pubs.
The same applies to virtual trips to the UK, as this location is the one and only opportunity to stream British TV channels abroad. The most popular way to go on a virtual trip to the UK is to connect to a reliable UK VPN server. Yet British VPN blocking is really strict, so not every service provides users with a British VPN server and access to the UK content.
KeepSolid VPN Unlimited, however, is the fastest and easiest way to get a UK IP address. Choosing our service, users get a huge list of VPN servers to choose from, including 3 British VPN servers. Why do people need to connect to the best UK VPN server? How to get a British IP address? Get the answers to your questions and learn fast facts about the United Kingdom in this piece. Let's get to it!
3 reasons to connect to British VPN server
As we've already mentioned, the reasons to use a UK IP address can vary – from accessing British internet content outside the UK to protecting your data while on public WiFi. All in all, the key reasons to connect to a British VPN server can be divided into the following 3 groups:
To unblock BBC iPlayer from anywhere in the world

. If you try to access any of the BBC channels outside the UK, you'll receive a message like

BBC iPlayer is not working in your region

. You won't be able to watch new episodes of British TV shows or live soccer matches of the English Premier League. Luckily, VPN Unlimited provides its users with a BBC iPlayer streaming server so that you could access this service wherever you are.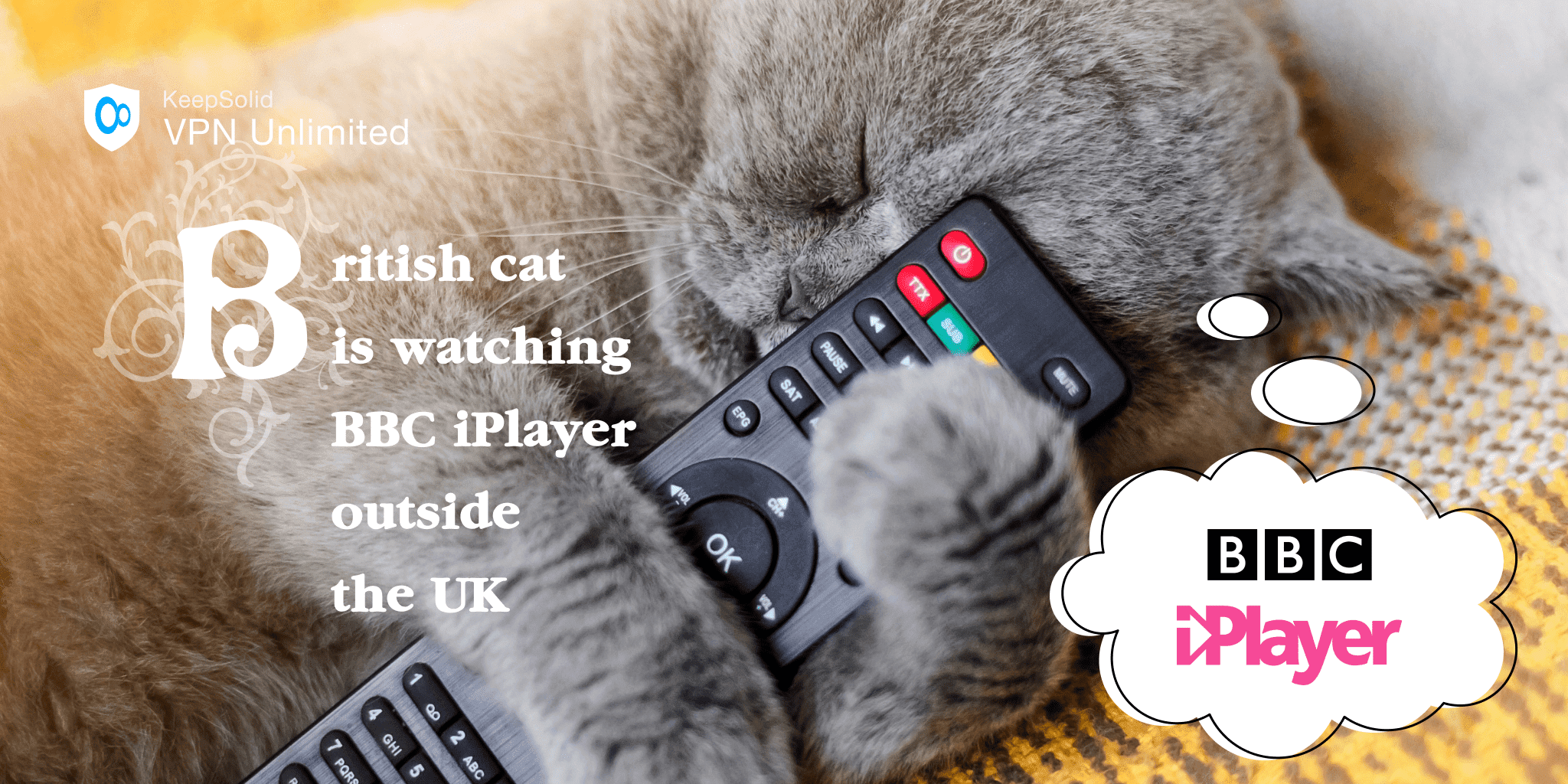 To encrypt your sensitive data on public WiFi in the UK

. Whoever you are – a British resident or just a visitor to this country – your privacy is in danger when you connect to public WiFi hotspots. But when you choose a

British VPN server

, VPN Unlimited secures your data with a highly secure AES-256 encryption. As a result, you don't have to worry about your online security with our app.

To get the fastest connection speed

. When looking for a VPN server that will provide you with the best connection speed, you should choose the server that is closest to your current location. That's why the British VPN server becomes the perfect choice for all UK residents, travelers to this country, and the residents of nearby EU countries.
How to get a UK IP address abroad for free
KeepSolid VPN Unlimited provides new users with a 7-day trial for absolutely free. With it you can easily connect to the British VPN server with VPN Unlimited for free. All you have to do is follow these easy steps:
Go to the

KeepSolid VPN Unlimited Downloads

page.

Select the platform on which you are going to use our app.

Download VPN Unlimited software on your device.

Create your KeepSolid ID to get a 7-day free trial.

Run the app.

Go to the

Servers

tab.

Enter

UK

in the

Search

field.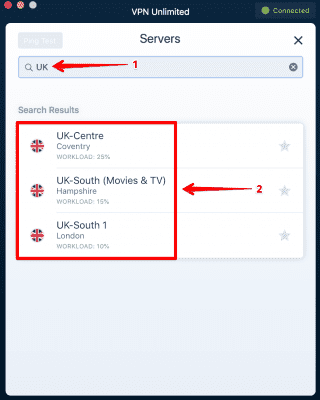 If you want to get the best possible speed for secure browsing, you should connect to the British VPN server that is closest to your real location. If you want to access BBC iPlayer outside the UK, you should connect to the second server marked with

Movies & TV

or enter

BBC iPlayer

in the Search field and connect to this

British VPN server

.
Note: The Streaming servers in the iOS versions are marked with Movies & TV.
That's all! Once the VPN connection is established, you have a UK IP address. As you can see, you can virtually travel to Britain and benefit from VPN Unlimited app in a few clicks. To top it off, here are some handy facts for those planning a real-life trip to the UK.
10 fun facts to know before a trip to the UK
People in the UK are true tea addicts – on average, they drink tea 20 times more than people in the USA.

Big Ben is not a clock, it is the thirteen-ton bell located in the clock tower. Big Ben is also called St. Stephen's Tower.

French was the official language of the UK nation for more than 300 years

from the 11th through 14th centuries AD.

Britain has a huge list of native languages, including Welsh, Scottish Gaelic, Scots, Ulster-Scots, Irish Gaelic, and Cornish languages.

The number of chickens in England farms is bigger than the number of people in the country.

Meanwhile

, more than half a million vegans live in the UK.

The UK residents celebrate the Queen's Birthday throughout a whole weekend in June. Most companies have a day off and families get together to have a celebration dinner.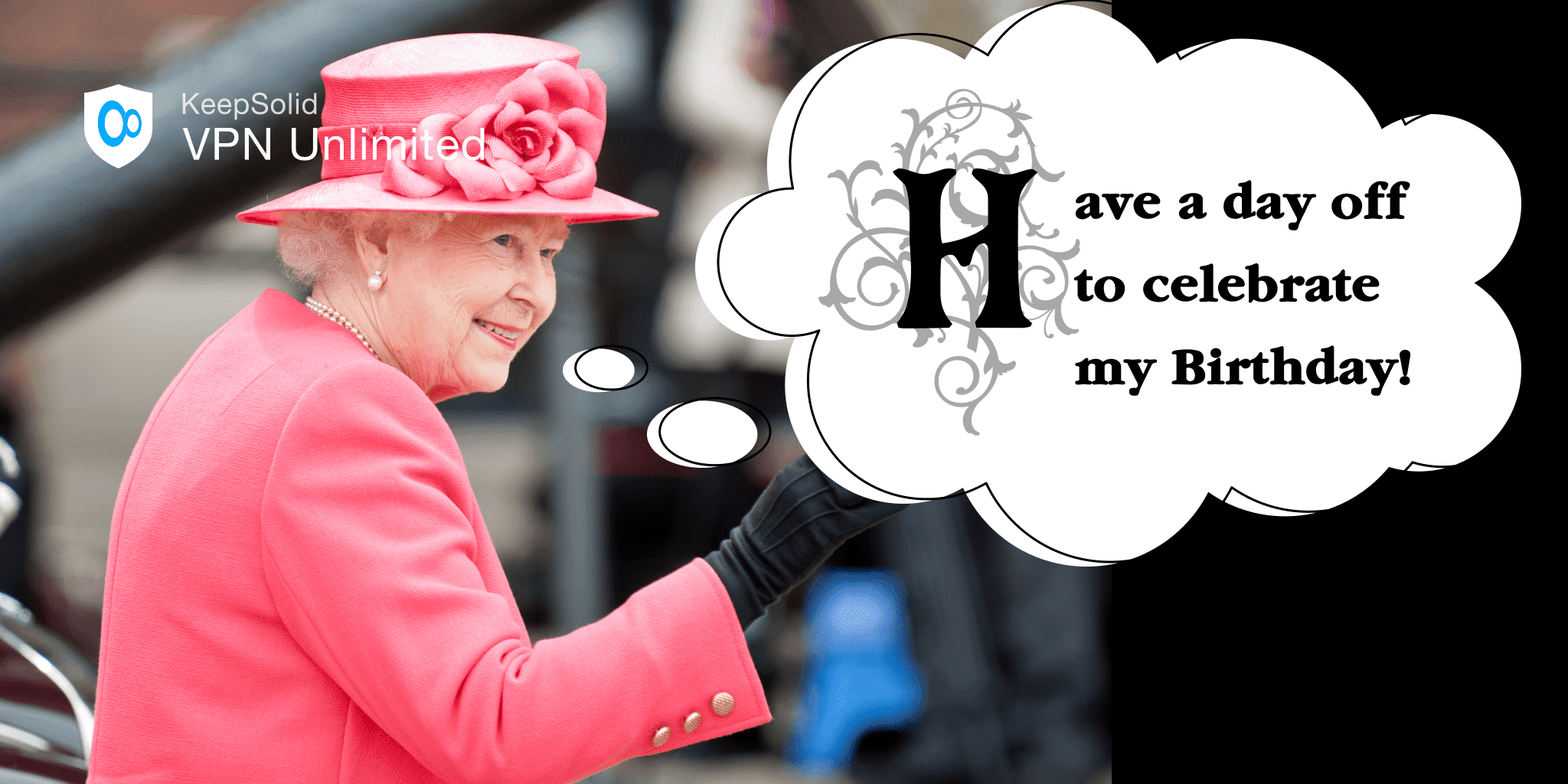 Royal weddings are also national holidays.

There is no written constitution in Britain.

In 2019 there were 567 pubs called the Red Lion in the UK. 26 Red Lions are located in London. However, pubs called the Prince of Wales are more numerous in the capital, with at least 31 active pubs bearing this name.