Buy VPN Unlimited with 25% Off
Updated on July 13, 2021: From now on, traffic filtering, malware protection, and suspicious DNS activity blocking are available as a part of the separate DNS Firewall app.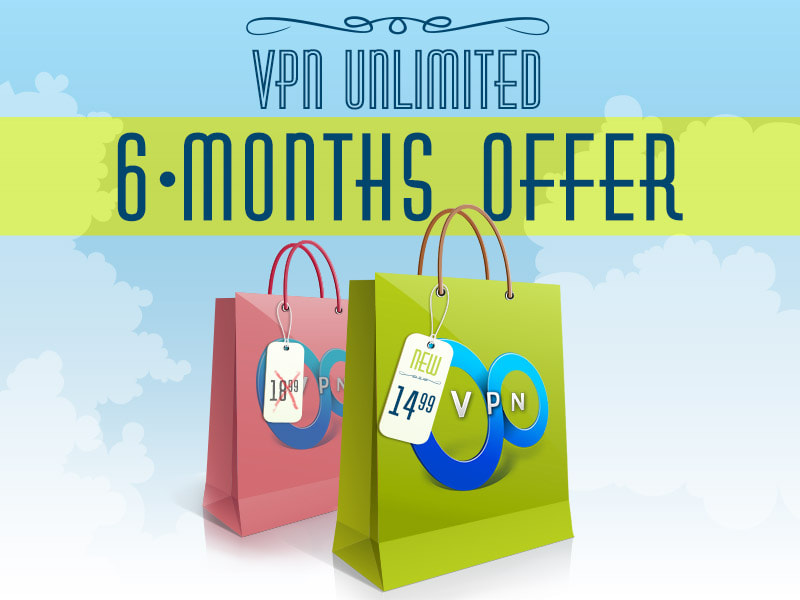 Updated on Aug. 02., 2019: The offer is no longer available.
Why pay more when you can save up to 25%? For 7 days only, buy VPN Unlimited at the discounted price of 14.99 for 6 month subscription. To get the best offers and discounts, check out your User Office every week.
In order to claim your 25% discount on VPN service:
Go to your User Office.
Log-in using your email and password.
Get a 6-month subscription now with discount.
Sign up for the Company's blog to stay informed with the latest discounts, offers and sales as we plan to have more of those in the upcoming months.
Read more about VPN Unlimited app here.