Ensure your Internet safety during the FIFA 2014
Updated on July 13, 2021: From now on, traffic filtering, malware protection, and suspicious DNS activity blocking are available as a part of the separate DNS Firewall app.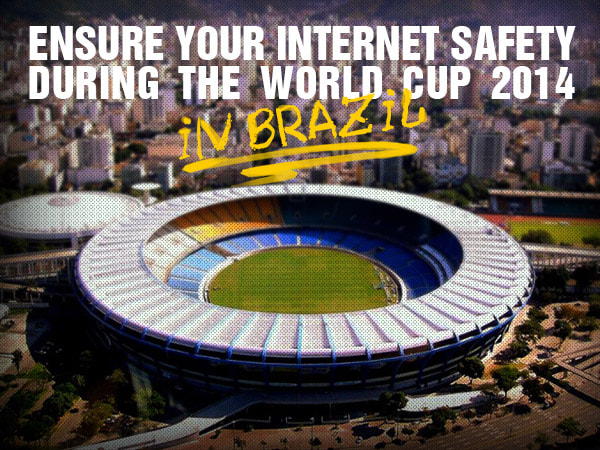 Going to the 2014 FIFA soccer matches in Brazil is a trip of a lifetime and it is going to be remembered as bright and exciting event for a long time. Aside from the fact that thousands of people are getting their luggage ready worldwide, proud football fans cannot wait until their favorite soccer teams will start to play the most artful game ever. Millions of people are getting ready to watch the soccer games on television and groups of friends and neighbors are gathering together with large size snacks and the drinks. During this period of 12.06 to 13.07, Simplex Solutions Inc. offers a chance to get popular Internet security service, VPN Unlimited, with additional 25% off.
Get Excited, yet Stay Safe
We fully agree that landing in Brazil at this point is like a dream to come true. At the same time, it is necessary to remove the fantasy-like cover of excitement, get back to your senses and start watching over your safety. Needless to say, when we look back to what happened in Republic of South Africa and Johannesburg in particular, we believe that extra safety and security issues cannot be neglected whatsoever. Back then, the government has done it all to invest into the best stadiums, hotel renewals and city facilitation, yet, the issue of crime was neglected that led to bad outcomes and unfortunate issues happening to well-off tourists.
In order not to repeat the same mistake again, every person that is on a trip in Brazil right now should watch over their personal safety, including Internet use security. Imagine huge number of people that are getting together in Brazil, making the country the "hottest" global spot. The same applies to hackers engaged in the Internet crime, and they will love to do their 'job' at the juicy spot. In order to protect all of your activities you do over the Internet, VPN Unlimited can be purchased with additional 25% discount.
Why Purchase VPN Now?
Protect your personal and financial information that oftentimes send over the Internet.
Keep your privacy intact.
Hide all of your Internet activities.
Get access to watching your favorite US or global shows regularly broadcasted online in your country of residence, yet forbidden in Brazil
Take extra safety measures while you are traveling.
Why don't you enjoy the brilliant and insightful soccer games while we take care of your online privacy and security.
Download your copy of popular Internet security service here