Free VPN is your guide to a safe and unlimited Wi-Fi network experience
Updated on July 13, 2021: From now on, traffic filtering, malware protection, and suspicious DNS activity blocking are available as a part of the separate DNS Firewall app.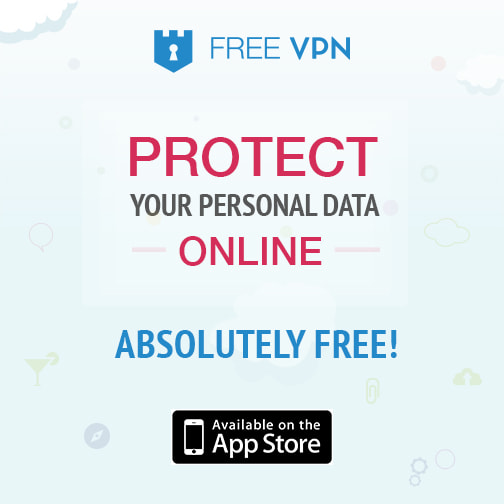 We are proud to announce the release of our brand new app for iOS devices – Free VPN. It is a one-tap solution that ensures strong protection and high security for your personal data anytime you are using public Wi-Fi hotspots. When Free VPN is on, you may rest assured that all your passwords, credit card details, and e-mail correspondence will be hidden from the prying eyes.
With our absolutely free and completely secure VPN service, you can enjoy high-speed, safe and anonymous connection, no matter where you find yourself: in a coffee shop, an airport, an exhibition space, or a park.
Stop the invasion of your privacy
Free VPN uses the same technology as VPN Unlimited – our flagship app that allows to stay safe not only in Wi-Fi networks but also when using mobile internet. This is a guarantee that adversaries won't have any chance to intercept your web traffic. Any information you send or receive over the internet will be protected with the military-grade encryption.
Free VPN gives you the ability to securely browse the web without allowing cyber criminals to see your every move, and get access to your sensitive data. The app will automatically connect to the optimal server for your best online experience, and notify you about potential security threats once you are near them.
With Free VPN you will get complete privacy and anonymity when using public Wi-Fi connections without spending a dime.
Erase the boundaries
Moreover, Free VPN allows you to bypass any web restrictions and censorship, prevent digital surveillance and habit tracking. This means that you can stream your favorite web content, including VoIP services, social networks, and videos without the limits and the fear that someone is watching you.
Our product gives you a great opportunity to stay connected even if you are away on a business trip or vacation in countries which limit web services their citizens can use. With Free VPN you can still perform your usual internet activities and be available to your families and partners, as you are not anchored down to the policy of the country you are physically in any more.
Get a taste of the internet freedom and set yourself free from the public networks threats with a single click.