Freedom of access with VPN Unlimited
Updated on July 13, 2021: From now on, traffic filtering, malware protection, and suspicious DNS activity blocking are available as a part of the separate DNS Firewall app.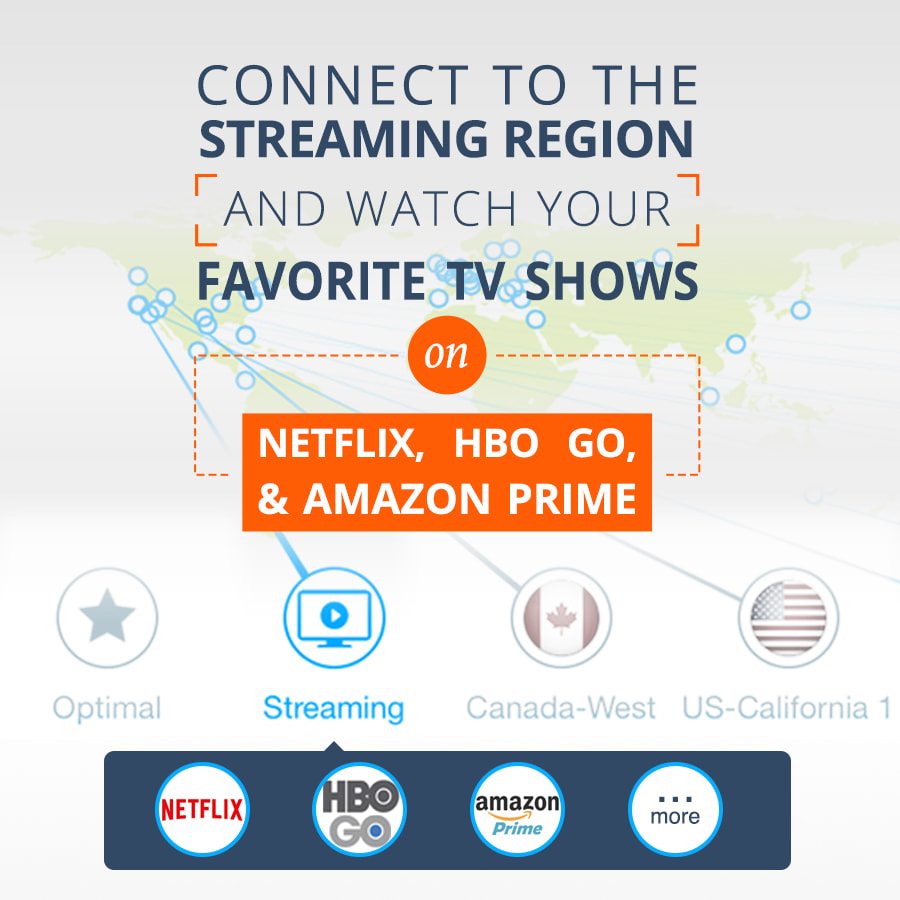 Video and music streaming services like Spotify, Pandora, Apple Music, Amazon Music and Video have become big parts of our lives in recent years. The most appealing thing about them is that you can access great content on any device and from anywhere. The problem is that "anywhere" may include only several specific countries.
In some places people have no way to enjoy the content and convenience of streaming services because of local copyright laws. So if you didn't know about the restrictions, the only thing left to entertain yourself might be watching TV in an unknown language.
VPN Unlimited is the best way to deal with this problem. It allows you to substitute your physical location by connecting to the Internet through a remote server. For quick and simple access to your favorite streaming service select a dedicated Streaming region and enjoy the content. Our servers are also spread across 70+ locations worldwide, so you can also use them for other purposes without any limitations.
Besides a simple way to bypass territorial restrictions, VPN Unlimited offers unlimited connection speed and bandwidth, so you can watch as much music and high quality video as you want.
If you are a frequent traveler or just want to stay on top of your favorite TV series on vacation — VPN Unlimited is the solution you need: intuitive and completely transparent for the user, up to 5 devices under 1 account, and works on all popular platforms. Click here to check it out with our free 7-day trial.
Learn more about how to unblock ESPN+, HBO Now, and other services on our website and enjoy all your favorite videos with us!