Get a Personal VPN Server for stronger online protection and all websites access
Updated on July 13, 2021: From now on, traffic filtering, malware protection, and suspicious DNS activity blocking are available as a part of the separate DNS Firewall app.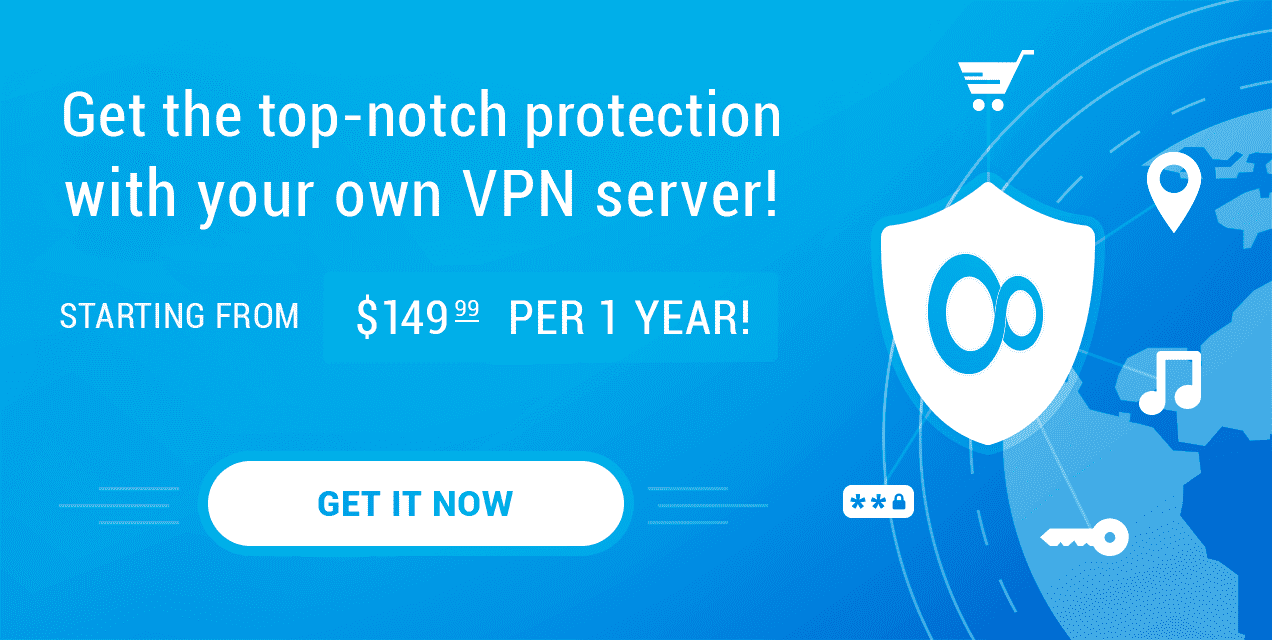 Now your online privacy is under greater security and your web experience is more fluent with our personal VPN servers offer. A personal server has the benefits of the standard VPN Unlimited service: it secures your data and unblocks web content. However, you will receive a fixed IP address and will be the only customer using that server. No other user will be available to connect to it, allowing you to use it as your very own secure server, thus providing you a lightning-fast connection speed and the top-level security.
Smooth and steady web surfing
When thousands of users are trying to connect to e.g. BBC iPlayer or Amazon Prime, such services can much easier detect and mark a particular IP as proxy. When you have a personal server, you get a personal IP address too, which means no one else can use it, and it will be identified as your personal device. A server at your disposal also means that you will get the highest bandwidth possible.
Enhanced security
Using a personal server will greatly increase your security. You can tie your IP for access to your internet banking service and email, which will add one more security step to protect your data. With personal server and IP, you will be able to login into your accounts from any Wi-Fi network or with mobile internet from anywhere around the globe. Your IP will be the same everywhere.
A personal VPN server means:
The highest level of security
Top connection speed
Personal IP in a selected country
High priority 24/7 support
1 year Professional plan (regular price is $24.99)
Get a server at your very own disposal in a country of your choice from North America to Asia, to Pacific, and enjoy the higher level of security, access to all subscription services and a flash-like speed.