Grab the Chance And Get 10% Additional Time to Your VPN Subscription

Updated on July 13, 2021: From now on, traffic filtering, malware protection, and suspicious DNS activity blocking are available as a part of the separate DNS Firewall app.
Do you like receiving gifts? We bet you do, everybody does! Especially if you get them without any special occasion like birthday, Christmas, etc.😉 Good news! KeepSolid VPN Unlimited has such a gift for you – extra 10% time added to your subscription, for absolutely free! Don't miss the chance and grab this opportunity. How? Learn more below!
How to get a free VPN subscription time
So, you've downloaded KeepSolid VPN Unlimited and are trying out all its benefits with your free 7-day trial (download VPN for free here). KeepSolid VPN Unlimited lets you enjoy your secure online presence & anonymity, as well as the ability to access geoblocked content from wherever you are. Don't wait for the prolong subscription alert to appear on your screen, extend this experience right away by choosing a subscription plan to your liking from the many options available.
Of course, you can take your time and give it a thorough thought before making a purchase, but don't hold back on that decision for too long. If you purchase a subscription during your trial, we'll extend it for the whopping 10%, no matter if you choose a 1-month or 3-year plan!
How much free VPN time will you get?
Ok, extra 10% time sounds cool, but how much is that specifically? The below table provides a clear illustration, check it out 👇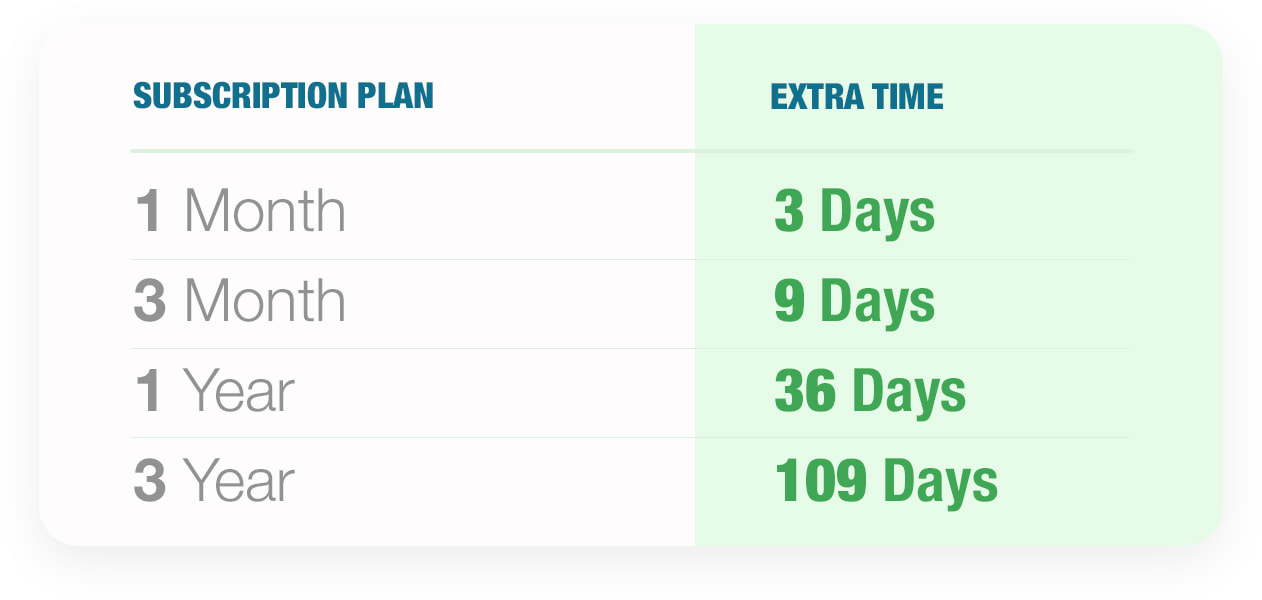 Whereas the extra couple days for 1 and 3-month plans purchase might seem like not so much, the bonus if you buy VPN for 1 year is more appealing – a whole additional month. Let alone the free 109 days you get in case you choose the 3-year subscription. That is more than free 3 months of VPN service, quite a generous gift, don't you agree? We're only too glad to extend your VPN protection, so enjoy!
Already an existing KeepSolid VPN Unlimited user and your trial period ended long ago? Don't get upset if you missed this appealing opportunity. We often provide our customers with various tasty offers and deals on our social media:
Subscribe so as not to miss the next big deal!
P.S. Have friends or family members who need a VPN app? Let them know about this special offer so they could get 10% VPN time for free!