Get Ready for the Rio 2016 Olympics with VPN Unlimited
Updated on July 13, 2021: From now on, traffic filtering, malware protection, and suspicious DNS activity blocking are available as a part of the separate DNS Firewall app.
Yesterday, breaking the distance of 20,000 kilometers by road and 16,000 kilometers by air, reaching hundreds of cities and towns, and involving 12,000 torchbearers, the Rio 2016 Olympic Torch Relay successfully arrived at Rio de Janeiro. Though, the opening ceremony will take place tomorrow evening (it is always a spectacular event, so make sure you don't miss it), the Olympics have already got underway with the women's soccer tournament.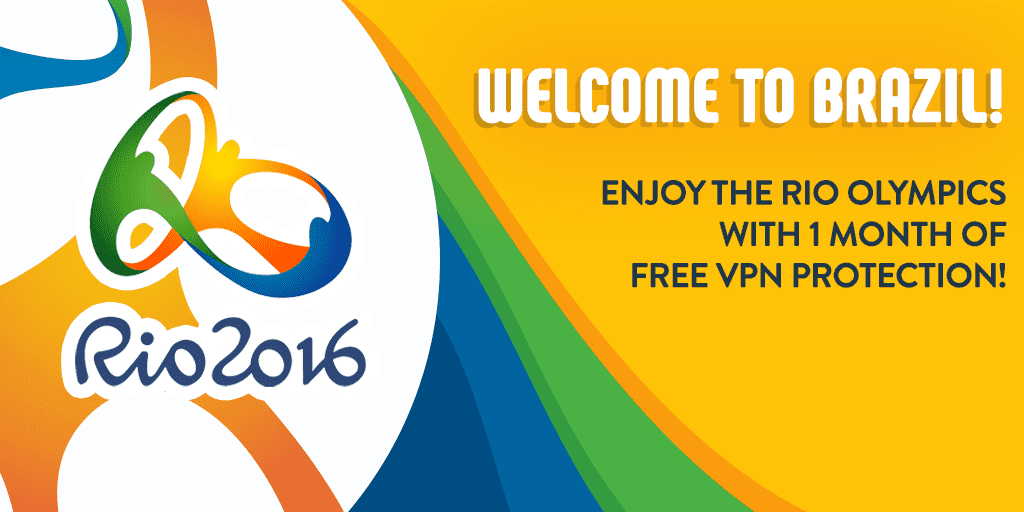 So, now the eyes of the world are on Rio de Janeiro with the number one international sporting event, and the world's greatest athletes. You are a lucky one, if you made it to Brazil to watch the 2016 Olympic Games live.
But wait! There is more for you from VPN Unlimited. Log into the app from any city in Brazil till August 7th, and get 1 month for absolutely free. Now you have more time to safely share your emotions with friends and families all around the world.
Avoid ICMS tax
If you're in Brazil, watch out. You may be charged an extortionate tax to goods you purchase online, and to some services, like Skype. You will have to pay 25% more.
With VPN Unlimited, you can trick this crooked policy. This security solution will connect you to one of its global solid servers, and you will make them think you're somewhere you're not. Your real IP address will be safely concealed, and you will easily avoid paying the ICMS tax.
Moreover, VPN Unlimited uses a high-grade encryption and smart KeepSolid protocol. This means that no one, including ISP and government, will be able to detect you are using a VPN service (mainly to get out of paying those pesky fees).
Bypass restrictions
Recently, Brazil has witnessed three WhatsApp bans. This means that you won't be able to use this VoIP app, if they decide to choose the service as a target of a blocking order again. And this is possible, as the internet censorship is only increasing. We believe that in our digital world, having a free access to VoIP services and social networks is crucial.
Using VPN Unlimited, you will pass over any restrictions without the risk that someone will disclose you are unblocking content from a geo-restricted location. It is a well-trusted and reliable security tool with lightning fast servers.
Hurry up! Only 3 days left. If you are in Brazil, download VPN Unlimited, log into the app and get more free time for your smoothest online experience ever. Even if you are already using our app, we will add 30 days to your account at no cost to you.
From everyone here at KeepSolid, we hope you will have secure and heady Olympic days.