Hackers Procrastination: Move it, VPN Unlimited is in Charge!
Updated on July 13, 2021: From now on, traffic filtering, malware protection, and suspicious DNS activity blocking are available as a part of the separate DNS Firewall app.
With a New Year just around the corner and the gig of online shopping is on the rise yet again, you may never notice how vulnerable or "naked" you get. As we are all swiped out with the preparation for Christmas and which gifts to buy, online security is definitely left out of the focus. As more people are in search for proper protection of their online privacy and tools for ultimate Internet anonymity, more users complain about the fact that their accounts are being "hacked". One may believe that hackers work their "black magic", yet we think there is more than one trick in their damaging "tool-belt". That's why the use of basic VPN protection is absolutely vital. Where do you find a perfect solution? You buy 100% affordable VPN Unlimited that will also prove to be one of the best holidays gifts as well.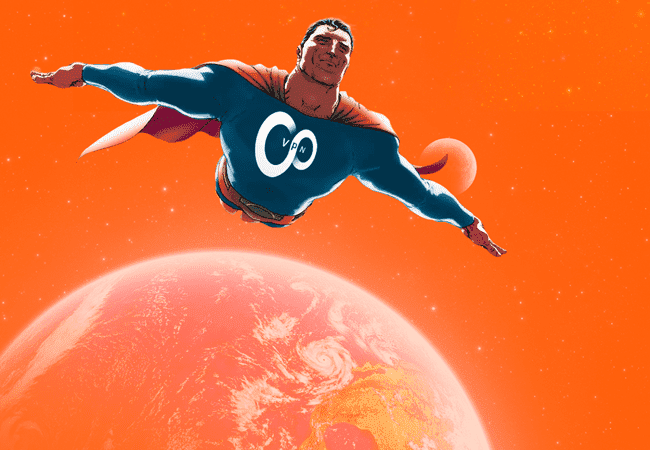 What to choose Security or Vulnerability?
Empowered with Knowledge. As soon as you know how the accounts work and are sustained, you will know how not to compromise their secure part. You wouldn't believe, but regular change of passwords contribute to your online security greatly.
Databases of Leaked Passwords. If you didn't know, there is a database of leaked passwords, where all "private" (not anymore) information is stored including usernames, emails, addresses, password combinations, etc. It looks like it is easy for attackers to steal your sensitive data and pass it on other online hunters. Even big websites will not offer enough protection as database is filled with Match, eHarmony and LinkedIn passwords.
Keyloggers. Known as malicious pieces of software, keyloggers are used to capture the sensitive data. Keyloggers love to intercept little symbols like credit card numbers, account credentials, online banking passwords, etc. It can easily leak to your computer through outdated Java, third-party tool or online game. While quality antivirus program will be of great help, the use of VPN will stop keyloggers once and for all.
Smart Social Engineering. Attackers frequently use phishing, a social engineering tool to get their hands on your passwords and logins. Don't get tricked into giving your "best" yet fake friend your account info.
Security Questions Use. Password resetting made easy through answering popular security question, which are extremely weak. As a result, these questions are easy to address (high school, middle names, or pets' names). Fail again!
Make Hackers Procrastinate!
There is a common myth that hackers are people, who are trying to guess your passwords by typing in letter after letter. This isn't happening! First, it will take enormous amount of time – like eternity. Second, if you use your pet's or loved person's name, then you make it easier for the hackers. Other than that, the use of VPN Unlimited let the hackers procrastinate, which is absolutely great for us, the users!