How to Stay Safe on Public WiFi While Traveling

Going to use a free WiFi hotspot? Be ready to pay with your sensitive data!
Slowly but surely, humanity picks itself back up after the COVID-19 pandemic. Borders are opening for tourism, air and rail travels come back, restaurants and hotels resume their work as before. As a result, people start visiting new countries and spending more time in airports, hotels, restaurants and thus start using public WiFi more frequently. According to the statistics, over half of the people are used to connecting to wireless networks while traveling.
But are public WiFi hotspots secure? Well, we all know the answer. They aren't. And this is a credible threat. About 75% of free WiFi users take a significant risk when using such networks. Although convenient for travelers, public WiFis provide an easy way for cybercriminals to monitor users' online activities and steal their account credentials, passwords, and other sensitive information.
What Sites and Services People Use While Traveling
59% of public WiFi users log in to personal email account, risking their account credentials falling into the hands of cybercriminals.
About 56% of travelers sign in to social media accounts, putting their login and password in danger.
Approximately a quarter of users check their banking accounts or other financial data, and about 16% of them provide credit card information when buying something online or booking a hotel.
Is it possible to avoid public WiFi security threats? Yes, using VPN on public WiFi networks significantly reduces the risk of being hacked. Meet VPN Unlimited - the best VPN for Mac that ensures top-notch online security and data protection.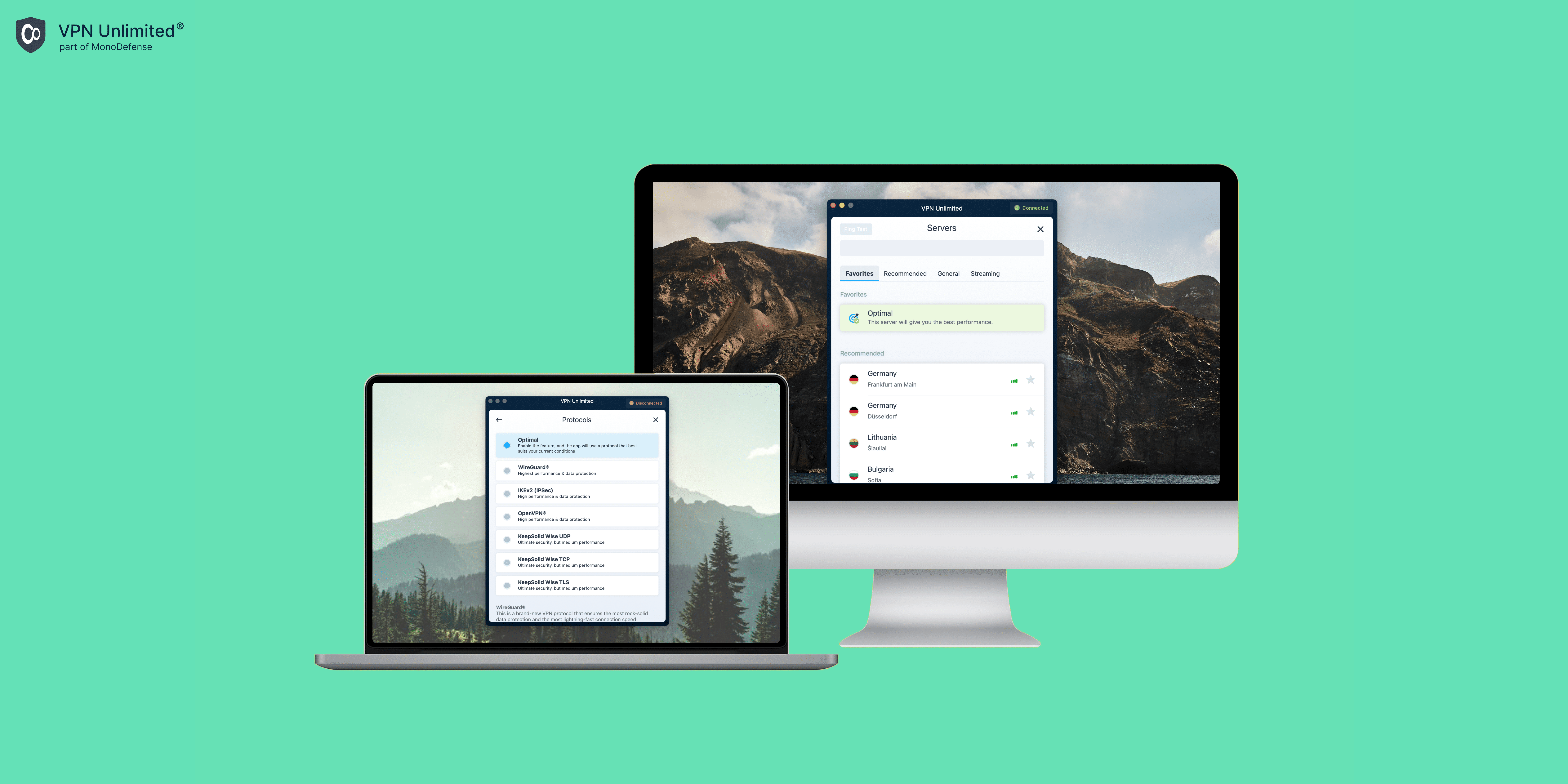 How VPN Unlimited works to ensure your safety on unsecured hotspots
To provide you with the highest level of online privacy, VPN Unlimited completes the following tasks:
First of all, it encrypts both the incoming and outgoing traffic of your macOS device. To ensure strong protection, our VPN for Mac uses the military-grade AES 256-bit encryption standard. Even if any hacker gets lucky to intercept your data, the only thing they'll see is a bunch of encoded symbols.
Then, VPN Unlimited establishes a virtual tunnel between your device and the VPN server in the chosen location and routes already encrypted data through this tunnel. It, and top-notch data encryption, ensures anonymity and confidentiality of your online activities.
Finally, our best VPN for Mac conceals your actual IP address and provides you with a virtual one of a chosen VPN server. Thus, you can unlock access to previously blocked sites and online services.
How to Get VPN on Mac: Step-by-Step Guide
Download VPN Unlimited on your macOS device.
Create a new KeepSolid ID or sign in using an existing one.
Connect to the desired VPN server location.
Become protected on public WiFi networks.
Top Features of VPN Unlimited for Travelers
Cross-platform security solution
Taking your macOS laptop with you on the trip? Download VPN for Mac and stay safe on public WiFi hotspots! VPN Unlimited is compatible with all major platforms (iOS, Android, macOS, Windows, and Linux), browsers, and streaming devices.
Lightning-fast connection speed
Our reliable VPN service doesn't slow down your internet connection speed. As it provides 3000+ virtual servers, you can always choose the fastest one. To top it off, VPN Unlimited implements the Ping test option to explore which server offers the best packet exchange rate.
Up to 5 simultaneous connections
With a single subscription, you can protect up to 5 different devices. Need more slots? You can always extend your VPN protection coverage with Additional devices. Select the number of extra slots, duration of your plan, and get all your devices covered!
Internet Kill Switch option
What is the best VPN Unlimited feature? We always keep our eyes open. Our app provides the Kill Switch feature that constantly monitors your VPN connection. If it detects any issues, it instantly denies internet access to prevent hackers from stealing your data.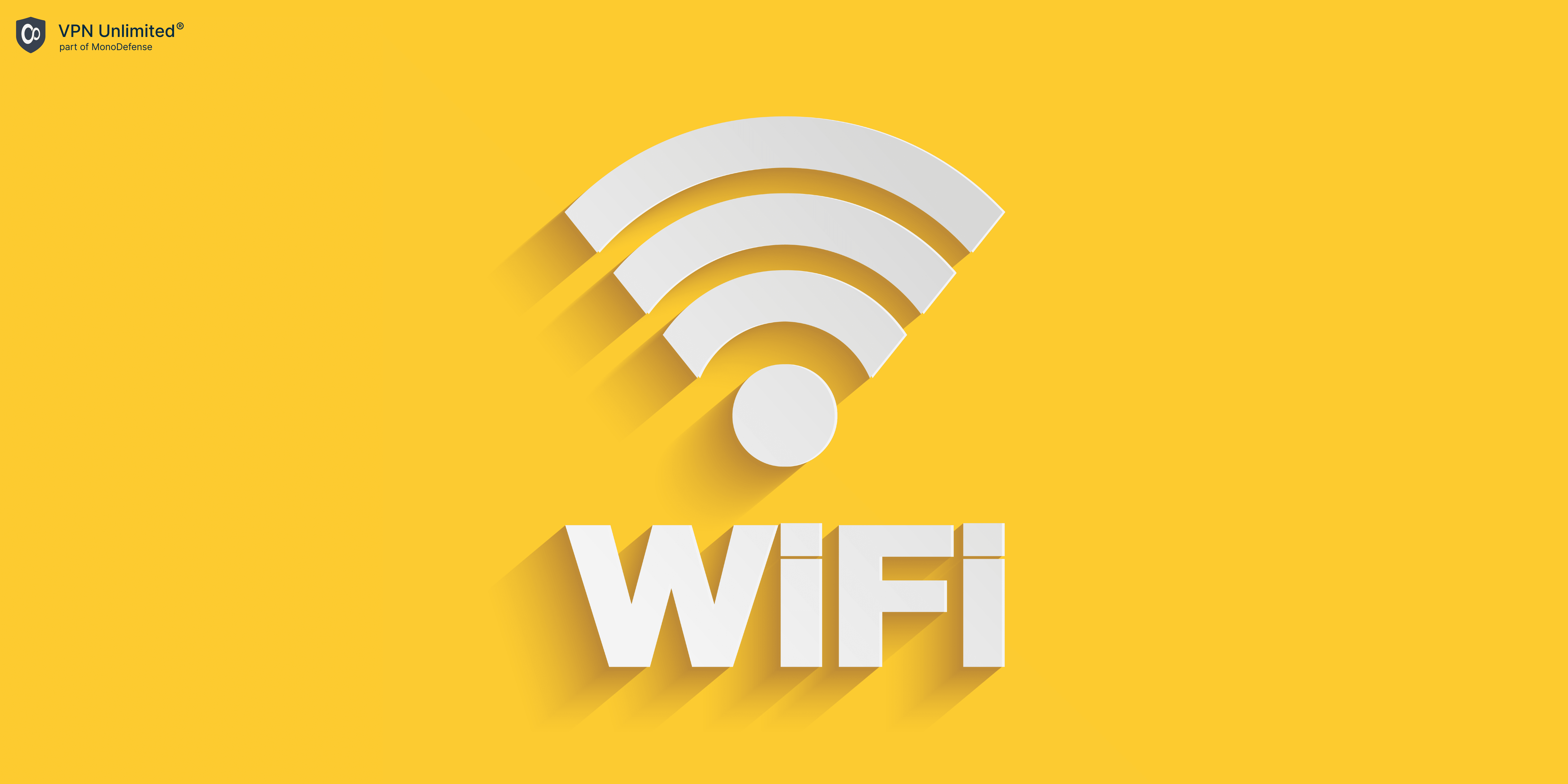 Extra Tips on How to Stay Safe on Public WiFi While Traveling
Avoid accessing confidential info when using unsecured wireless networks. If you need to gain access to such data, we highly recommend you to use mobile internet.
Delete public WiFi hotspots from your macOS device after you've finished using them. Otherwise, your Mac will connect to this network each time you are nearby.
Create strong passwords (especially for banking accounts) and don't reuse them across different services.
Keep your macOS operating system up-to-date. Why? To fortify the operating system, fix bugs, and eliminate vulnerabilities that can be exploited by hackers.
That's it for today! Get VPN Unlimited on your macOS device, secure your Mac on public WiFi hotspots, and keep your online life safe!