Flights, Overnights, and Two Smoking Hot Cars: How to Save Money for Travel?

Updated on July 13, 2021: From now on, traffic filtering, malware protection, and suspicious DNS activity blocking are available as a part of the separate DNS Firewall app.
Imagine yourself somewhere in the airport. You are dragging a wheeled suitcase with one hand and holding your passport and airline tickets in another. Your SO is coming next to you, smiling and taking pictures. You are looking at the departure board and heading towards a check-in counter. The feeling of anticipation and excitement is washing over you and you are counting the minutes until your plane takes off. It's the beginning of a new adventure… Wouldn't it be a shame to not be able to save money for a trip to a desired location? Well, we have a trick for you.
How would you spend extra $360?
In addition to saving more than $360 for trips, VPN Unlimited users can save $7 per month or $260(!) per 3 years with our 3-year subscription
Our team analyzed the most popular VPN server locations that VPN Unlimited users take virtual trips to. New York city turned out to be the most popular direction. But how to save money for a real trip to New York using VPN Unlimited? Take a look at our detailed infographics!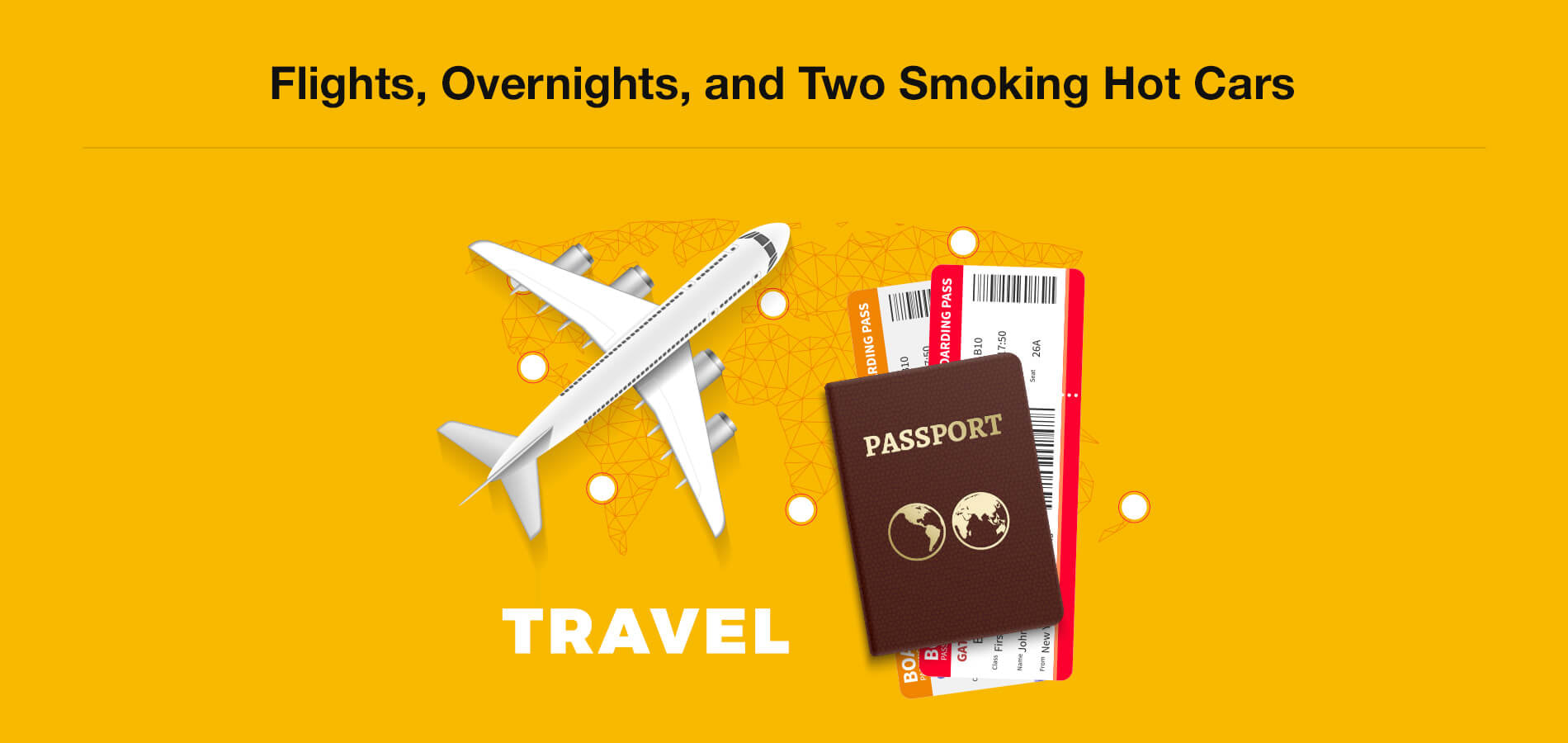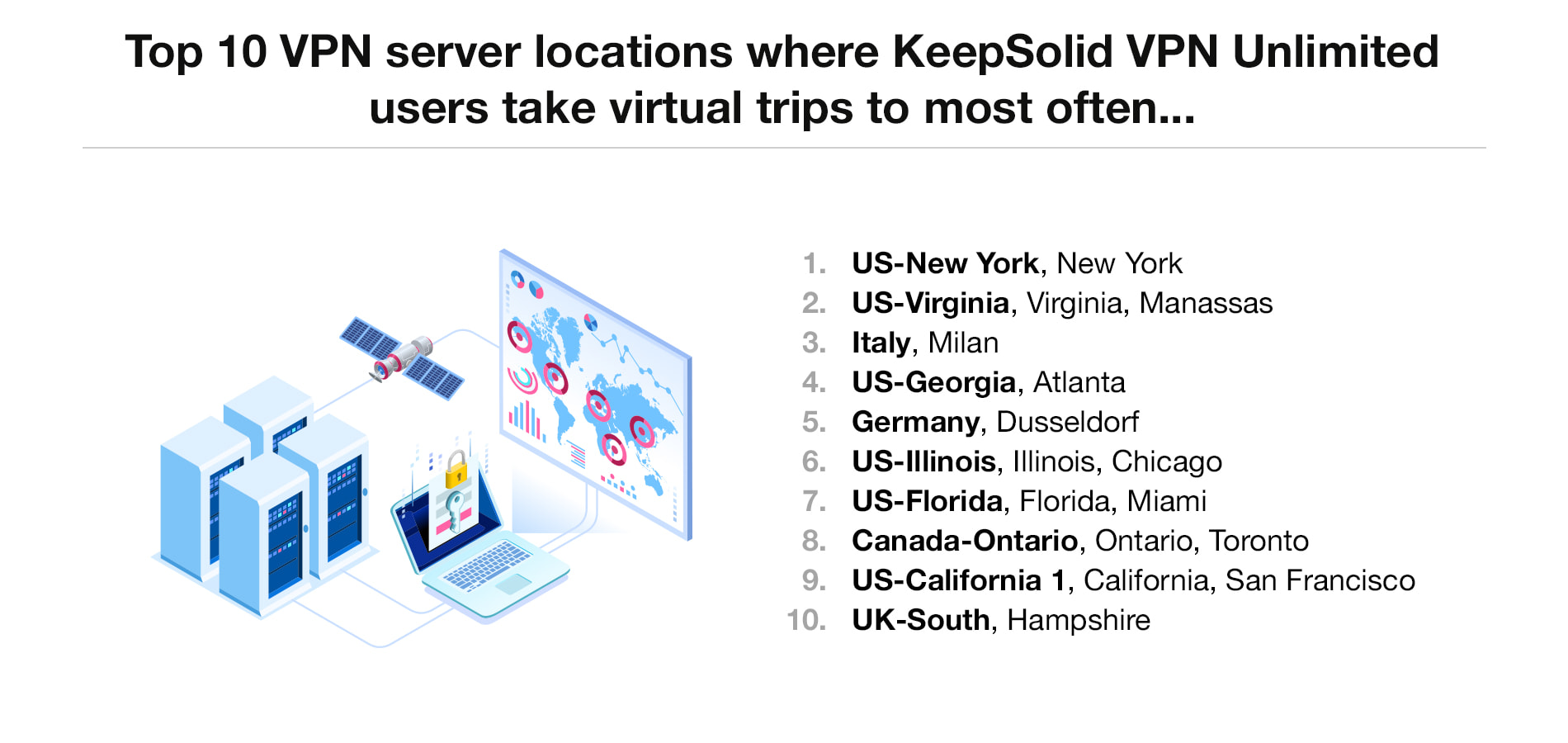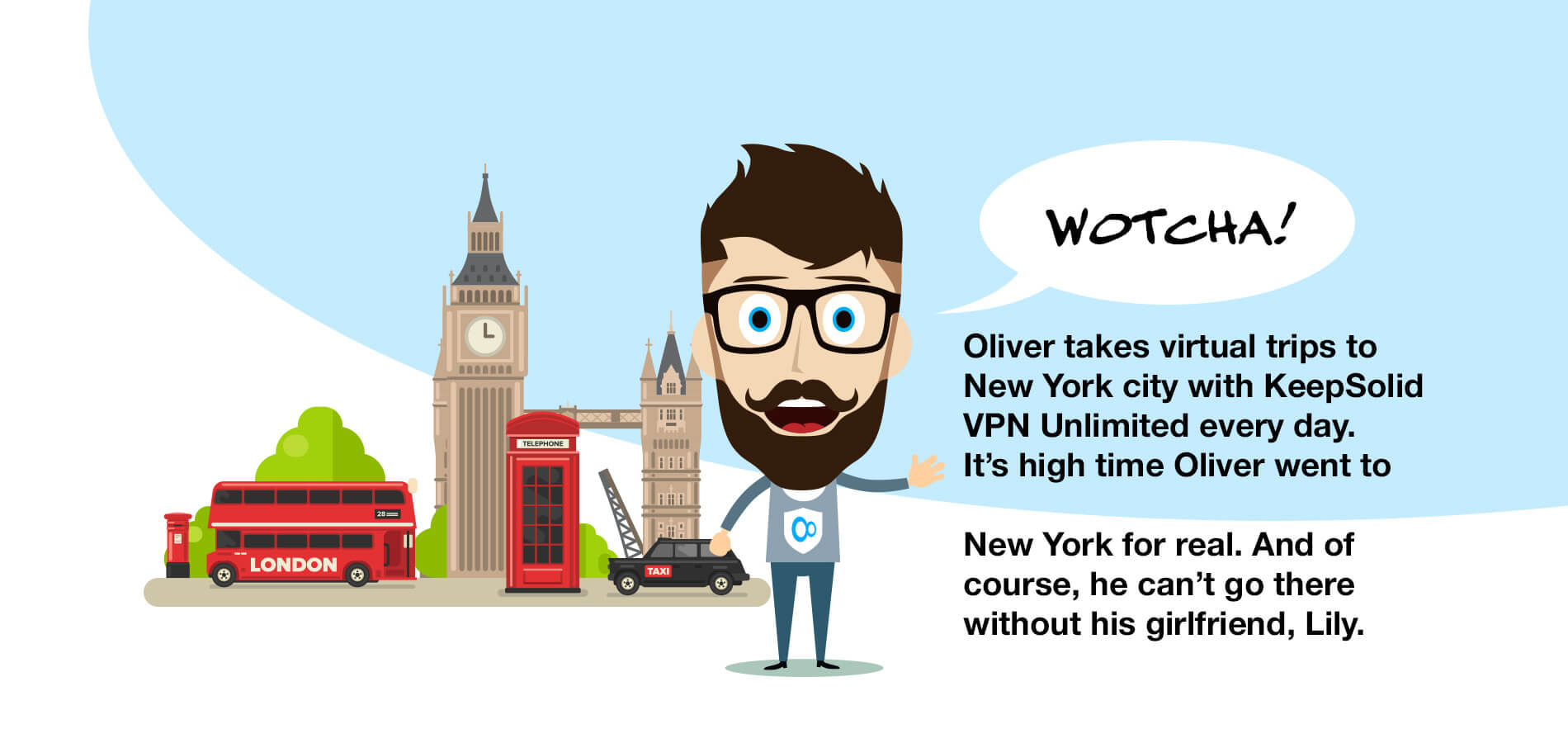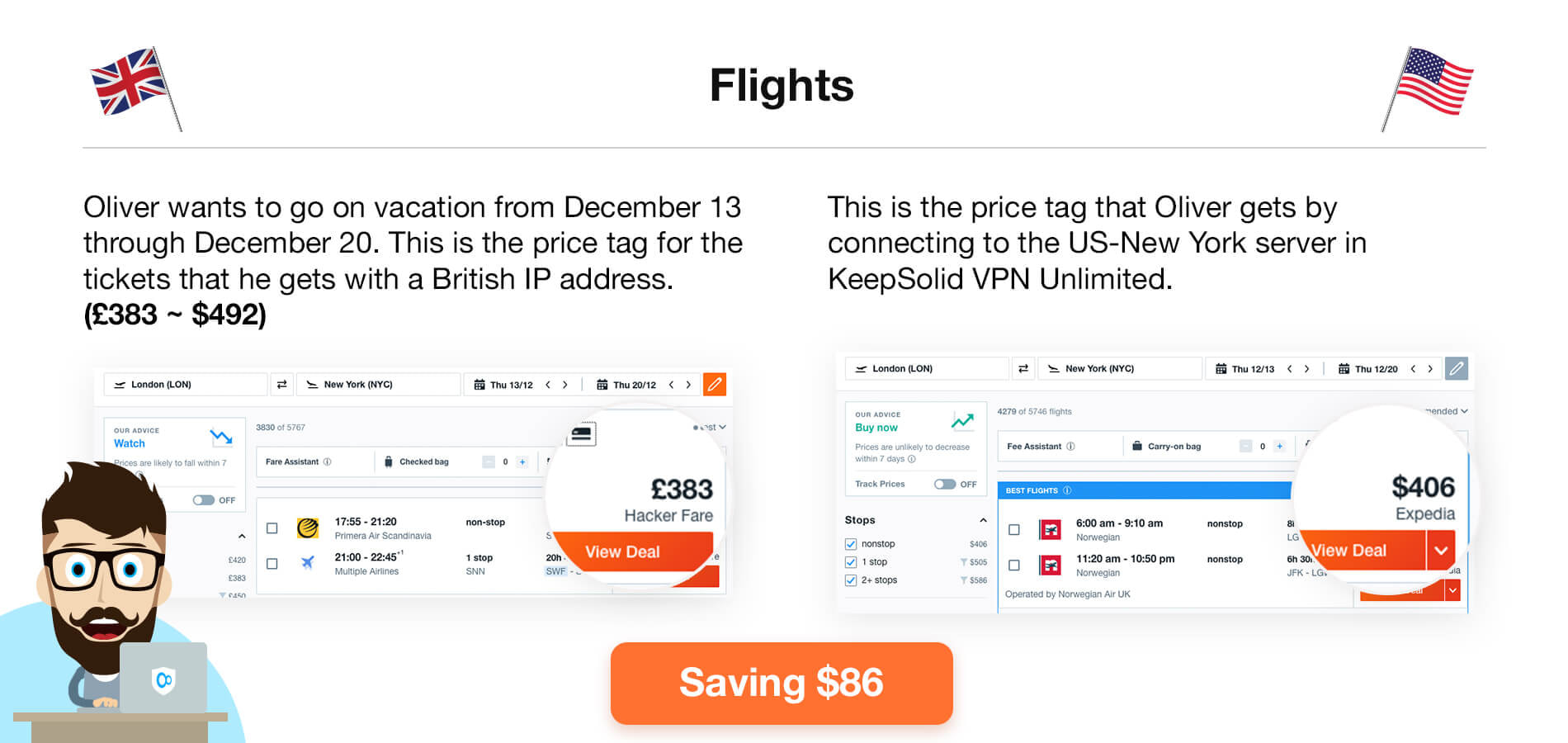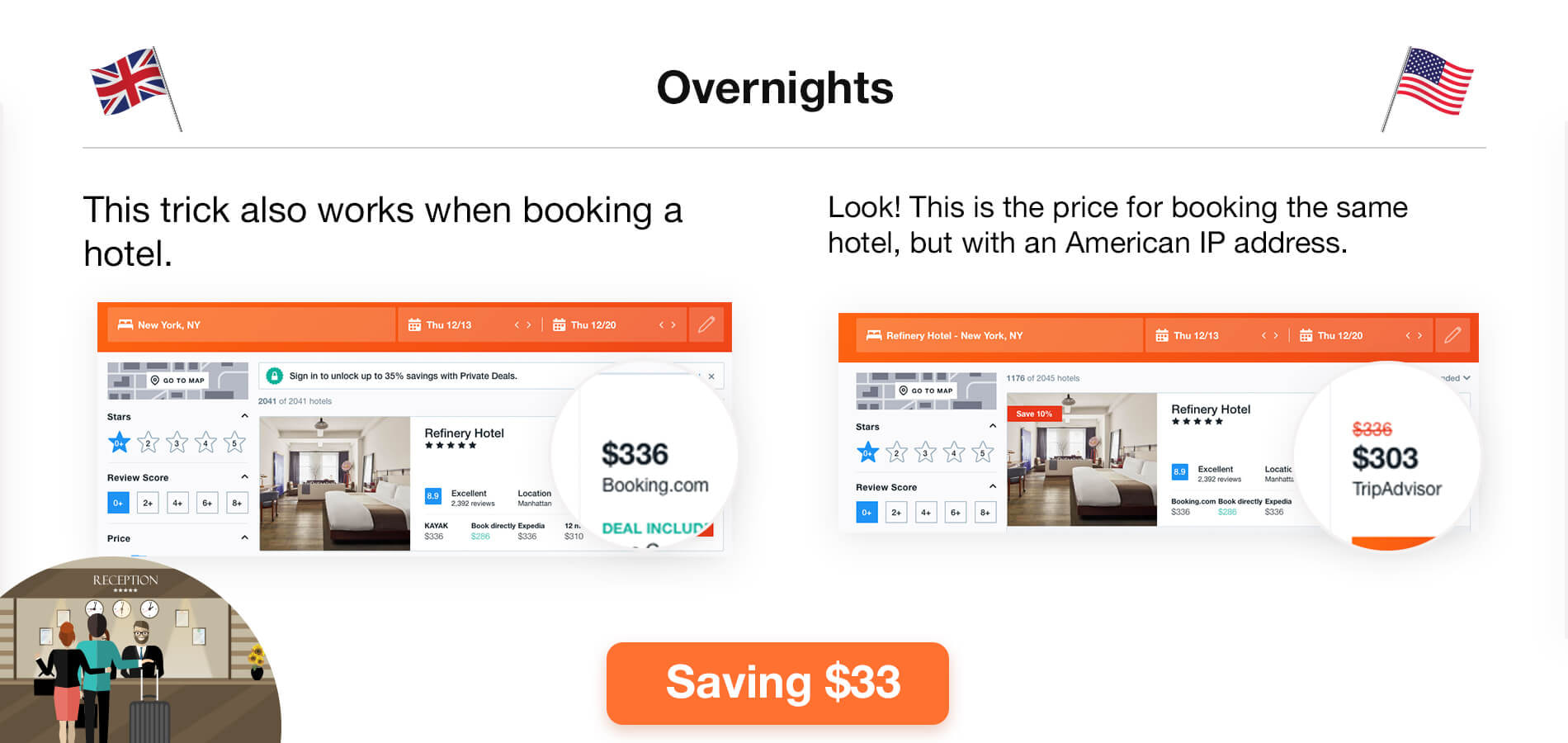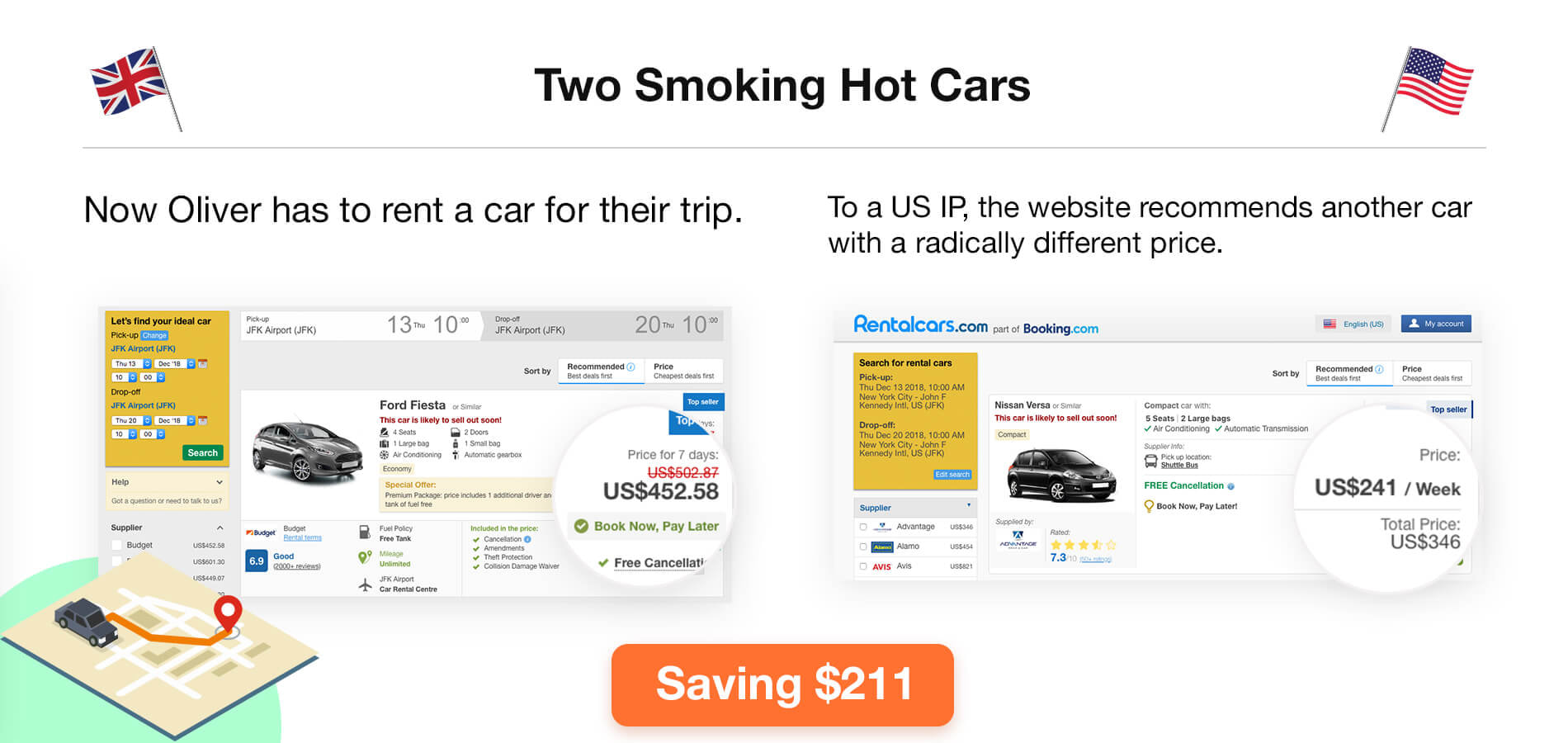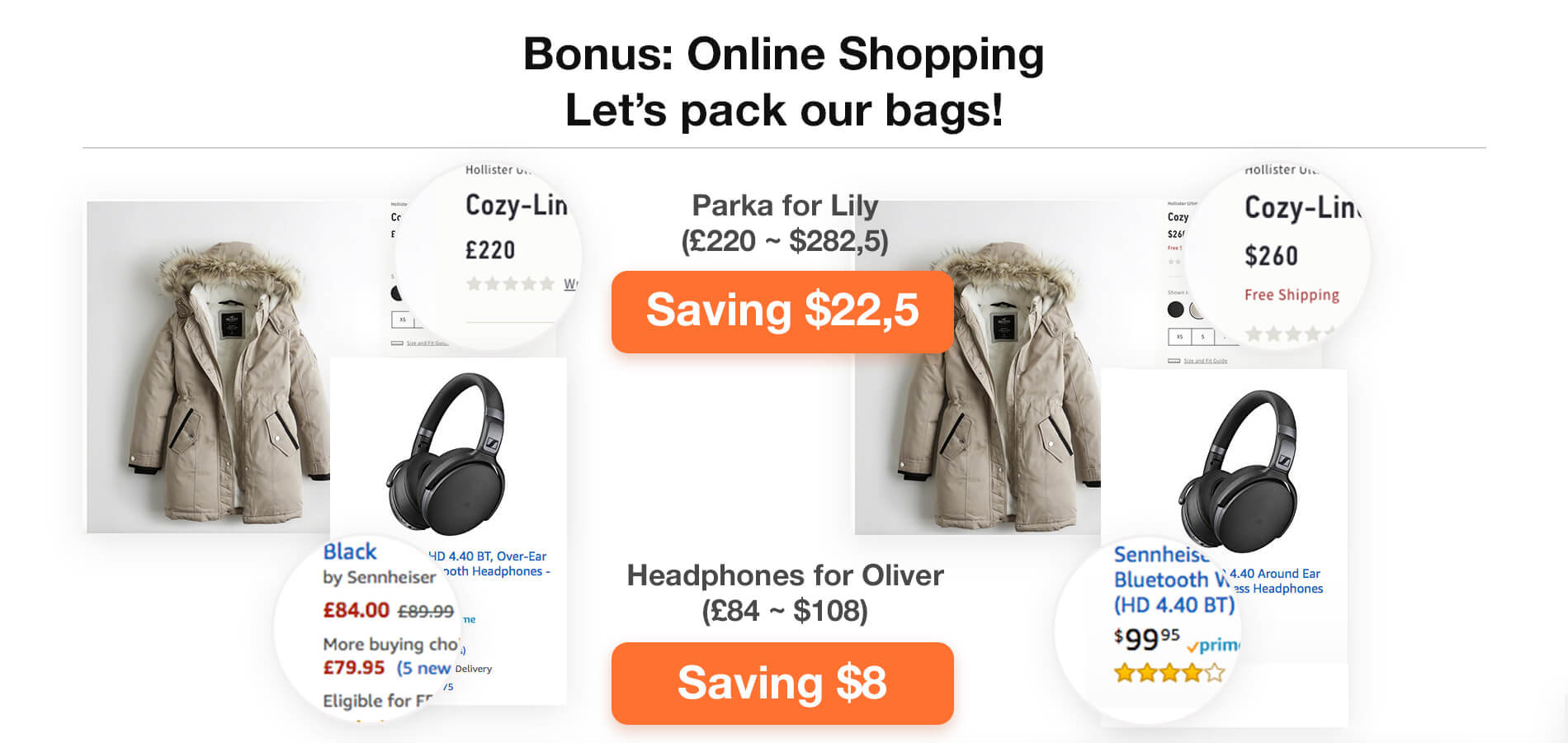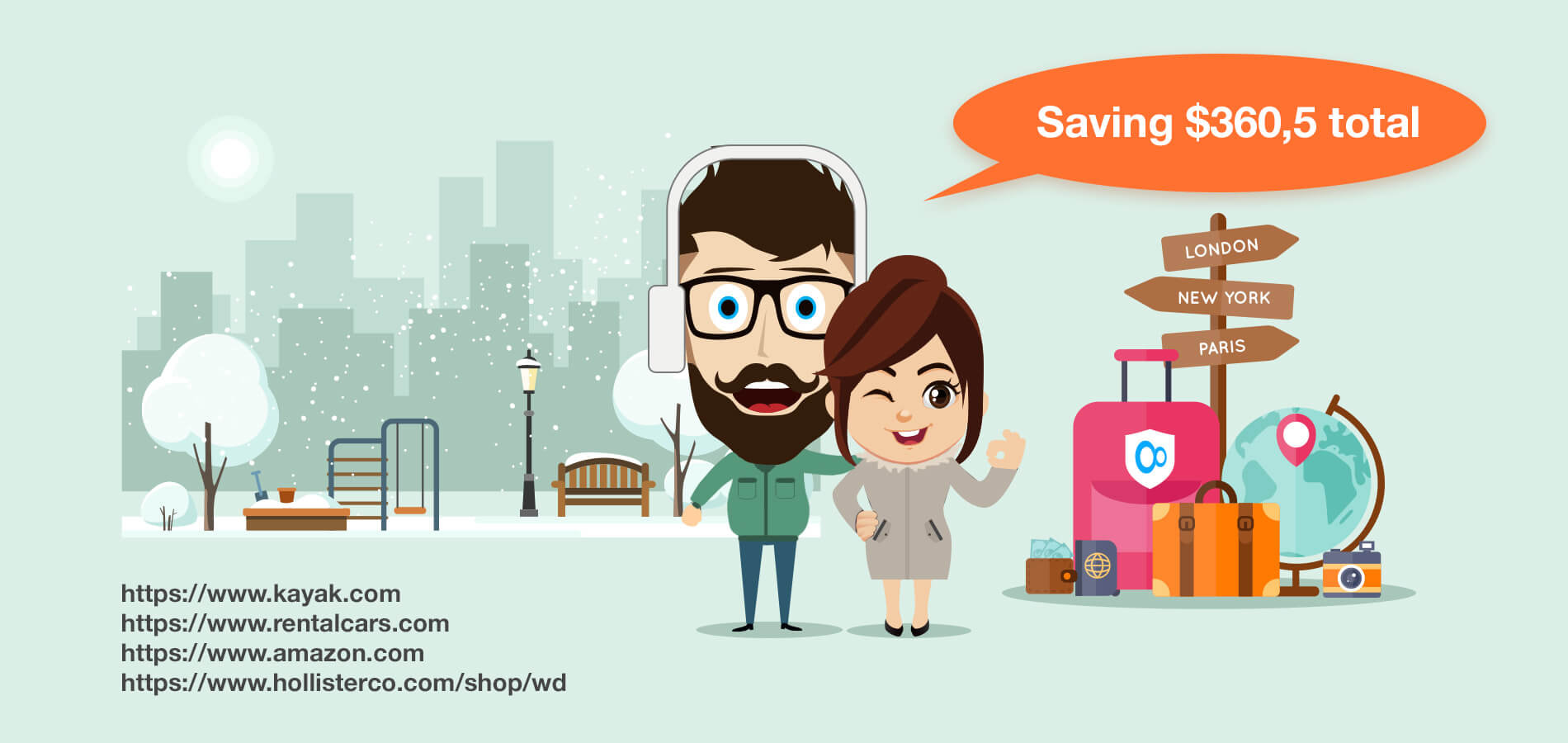 What is geographical pricing and why does it affect your travel budget?
We've already told you about regional pricing in one of our previous articles about top 3 online shopping pitfalls. In a nutshell, it is a pricing policy where a company puts an item's sale price according to the location of a customer. Different price tags depend on the average earnings of local residents, the level of the country development, etc. For instance, in France a price for the same goods will be much higher than in India or Romania.
As online travel companies can easily track your location knowing your IP address, they also make use of geographical pricing for their trip offers. VPN Unlimited, in turn, hides your real IP and allows you to connect to any server location in the app. As a result, you can pretend to be in any country you want. And the price tag on the website will change according to your virtual IP address.
Step-by-step guide on how to save money for travel with VPN Unlimited app
Go to the pricing section of a travel website and check the needed price for your region.

Clear your browsing history, cache, and cookies.

Download VPN Unlimited.

Create your KeepSolid ID.

Launch VPN Unlimited

Connect to the destination country or the one with a lower average income.

Open a new Incognito window.

Open the travel website.

Check the prices.

Repeat steps 6-9 until you find the cheapest offer. Bon voyage!