How to Secure Your Windows Device When Using Public WiFi

Updated on July 13, 2021: From now on, traffic filtering, malware protection, and suspicious DNS activity blocking are available as a part of the separate DNS Firewall app.
Imagine sitting at your favorite coffee shop, waiting to get by customs, or chilling in a hotel with your Windows device. We bet you'd hop onto a free WiFi hotspot with your PC to read the news feed or check new messages, both personal and professional. This is not surprising, since we are so used to accessing the internet anytime and anywhere we want. Unfortunately, few of us care enough about the safety of public WiFi.
There's no denying that public networks are really convenient to use while you're in the local coffee shop or at the airport. These networks are normally free and provide unlimited access to the internet on your Windows device while you're sipping your favorite coffee. But despite how great public WiFi hotspots are, they're not as secure as one may think. KeepSolid VPN Unlimited team has researched this topic and now we are ready to share with you our findings on how to secure your Windows device when using public WiFi. Let's get to it!
Key risks of using a Windows device with public WiFi
Basically, there are 3 most common ways how open WiFi networks can let you down. They are as follows:
(Not so) private data

. In fact, any advanced user that uses the same free network can easily access all the info you send over the public WiFi. All your online activities is like an open book for everyone on this network. They can get anything – from your passwords to private photos. That's why taking basic precautionary measures, like using a

VPN app

, is a must.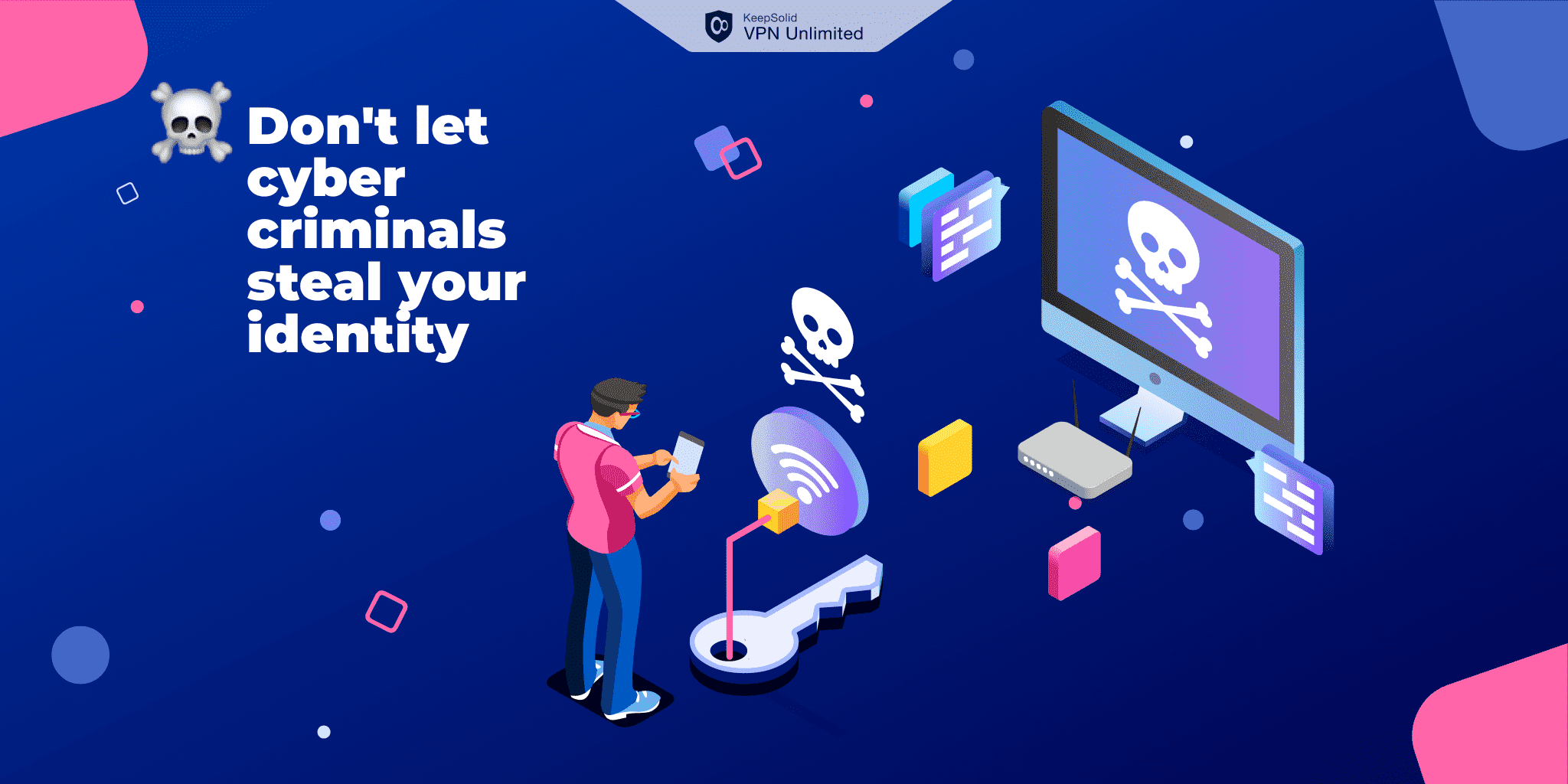 Honeypot

. There is another potential risk that you can face while connecting to a public WiFi. In a nutshell, a honeypot is a network with an ordinary name like

Free WiFi

that was created by cybercriminals. The aim of this network is to put on a semblance of a usual public WiFi hotspot so that you'd connect to this network and the hackers could steal all of your private data. What's more, they don't even need any special equipment to do so, as such a network can be created in a few clicks on a common laptop.

Hijacking

. Last but certainly not the least perilous free WiFi risk is session hijacking. It's a situation when a hacker is monitoring your traffic via a free WiFi and trying to take over some of your open sessions. This way they steal your cookies and sensitive info (including logins and passwords).
Top 5 privacy tips for Using Windows device on public WiFi
1. Use a VPN application
Of course, you don't want cyber criminals to get your private data. That's why our team highly recommends you to use a well-trusted VPN application like KeepSolid VPN Unlimited when you connect to an unknown WiFi network on your Windows device. Such an application creates an encrypted tunnel on your Windows device to route your logins, passwords, and any other private data that you send via public WiFi, and not let anyone decode it.
Protect your Windows device on public WiFi now
2. Use a security-focused browser extension
Windows devices are known to be one of the most malware-ridden operating systems. In addition to that, some public WiFi hotspots can ask you to connect through an ad-supported portal. In case you were wondering what's wrong with that, such a portal can link to malicious content. To avoid stumbling upon malicious content and loading annoying ads on public WiFi with a Windows device, you should use a web extension like AdBlock Plus. This extension uses special filters to block specific requests from websites that contain some type of ads.
3. Connect to official public hotspots
If you don't want to get on WiFi honeypots, you should make sure that the particular public network you want to connect to is the official one. To check this, ask for help the staff of the public place you're in. It could be the waitress in the cafe or the administrator of the hotel. Simply ask the exact name of their public network to know what network you're connecting.
4. Turn off file sharing on your Windows device
It's really convenient to share files from your personal computer on the home network. However, when you use public WiFi, you don't want any unauthorized party to access these files. That's why disabling the file-sharing feature when using public WiFi with Windows is a must. Here's how to do this on different versions of the Windows operating system:
Windows 7

. Open

Control Panel

> select

Network and Sharing Center

> click

Change advanced sharing settings

> select

Home

or

Work

> then turn off

file and printer sharing

> save your changes.

Windows 8

. Open

Control Panel

>

select

Network and Internet

> click on the

View network status and Tasks

> select

Change advanced sharing settings

> turn off

file and printer sharing

and

network discovery

> save your changes.

Windows 10.

Open

Control Panel

> choose

Network and Internet

> click

Network and Sharing Cente

r > select

Advanced sharing settings

> in the new window, check

Turn off file and printer sharing and network discovery

> save your changes. That's it!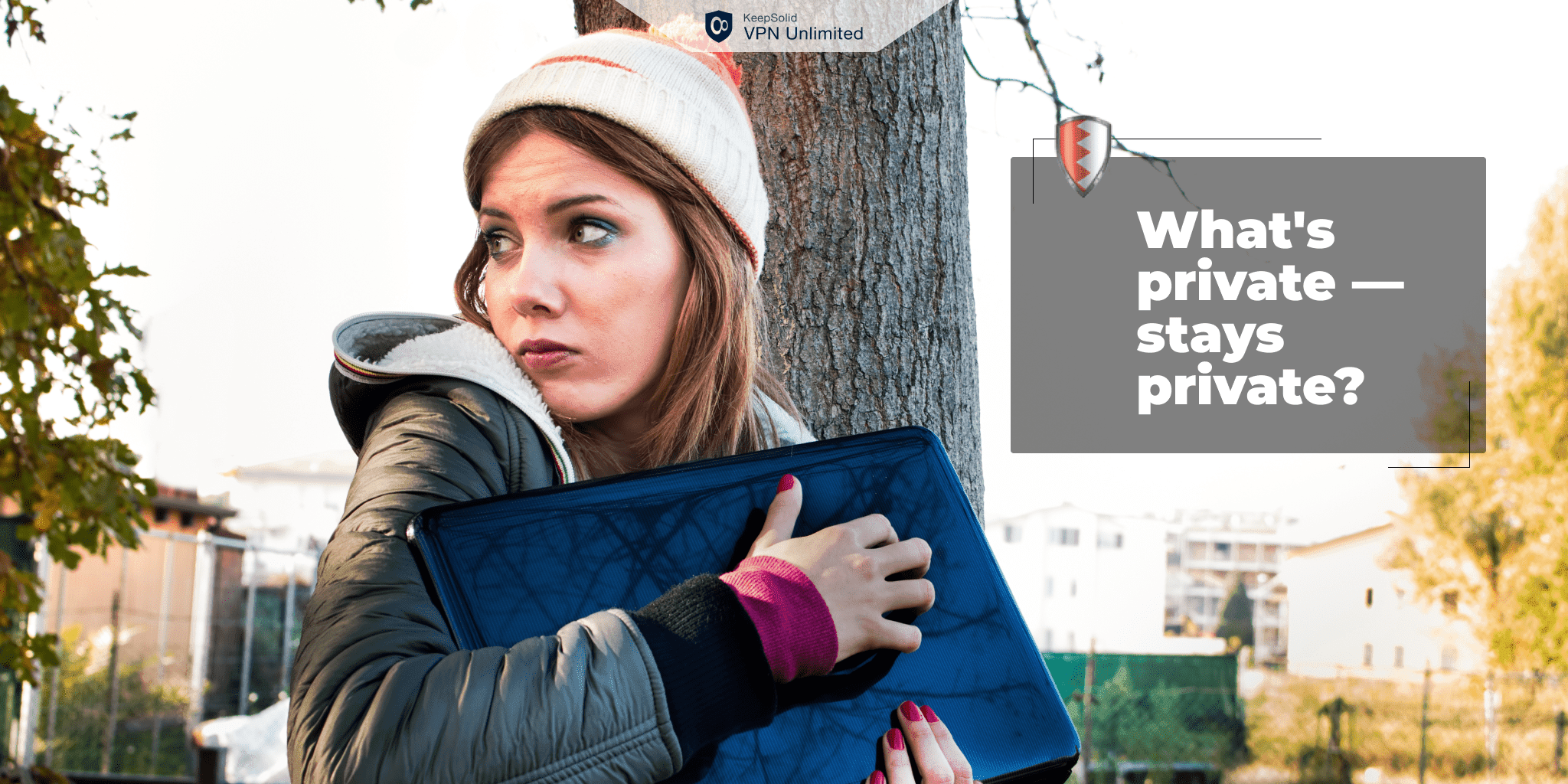 5. Disable WiFi when you're not using it
We advise you to turn off your WiFi when you're not using it. This item can be a little bit annoying and some of you probably won't remember to do this, but it's important for your online security. All you have to do is to click on the WiFi icon in the Taskbar, then right-click the public network you are connected, and select Disconnect. Stay secure!