How to Watch BBC iPlayer Outside the UK Using VPN Unlimited in 2019?

Updated on July 13, 2021: From now on, traffic filtering, malware protection, and suspicious DNS activity blocking are available as a part of the separate DNS Firewall app.
If you are a traveler from Britain or a fan of British television who lives abroad, you definitely have difficulties in accessing BBC iPlayer outside the UK. Any attempt to watch one of the BBC channels in France, Spain, or wherever, ends with a message like Sorry, BBC iPlayer is not working outside the UK. That's all. No new episodes of Doctor Who or Luther to you 😰
As you may have guessed, this happens because of the BBC's Privacy Policy that only allows to access this service in Britain. Luckily for you, VPN Unlimited unblocks BBC iPlayer from anywhere in the world. So, do you want to watch iPlayer abroad, too? Keep reading and learn how to do this 🤓
Get VPN Unlimited and enjoy unrestricted streaming!
7-day FREE trial
Why do people watch BBC iPlayer abroad?
First things first, let's figure out what's so special about this British streaming service and why people from all over the world want to access it.
People watch iPlayer abroad to:
Be the first to watch new episodes of their favorite British TV shows. BBC iPlayer offers a great variety of TV series. And since no TV shows fan likes to catch spoilers, the most logical way of avoiding such situations is to watch new episodes as soon as they come out. Even now there are a lot of new shows that you can start watching on iPlayer. If you are interested in best box sets to stream now on BBC, we highly recommend to check out the article by Culture Whisper 🤗
Improve their English. It's no secret that watching films and TV shows in British English is a great opportunity to improve your language skills. Accessing an original content on iPlayer is also one of the best ways to do so 🇬🇧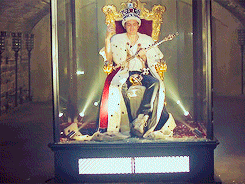 © GIPHY
Watch sporting events with British commentators. This reason to access BBC iPlayer outside the UK is relevant for British sports fans who travel abroad. The point is that British mostly keen on national football in general and the English Premier League in particular. As a result, they probably prefer watching football matches only with the British commentators to make the most of it ⚽
How to unblock BBC iPlayer outside the UK with VPN Unlimited?
Run the app.
Go to the Streaming Servers tab.
Choose the BBC iPlayer server and turn it on.
Browse to BBC iPlayer.
Enjoy unlimited access to your favorite movies, TV shows, and sporting events 🎉