VPN Unlimited Features You Might Have Not Known About
Updated on July 13, 2021: From now on, traffic filtering, malware protection, and suspicious DNS activity blocking are available as a part of the separate DNS Firewall app.
Updated on Jan. 10, 2020
Using a VPN service to secure your online activities? Are you sure you are using all the features and benefits? Have you explored User Office? Did you know you could set up VPN Unlimited on a router? Ever considered lifetime protection? Did you know we have a VPN solution for business? This piece sheds some light on features of our VPN app you might have not known about, and offers you some new perspectives.
User Office: manage your VPN subscriptions, and many more
It's a single hub for you to manage your existing subscriptions, configure their extra options, and/or buy other KeepSolid products. Clean and simple, it gives you the essentials you need and lets you sort things out handily and fast.
In User Office, you can manage VPN Unlimited devices, download settings for their manual configuration, gear up your teams in Business VPN and KeepSolid Sign, and more. Try it out!
Lifetime: your never-ending VPN protection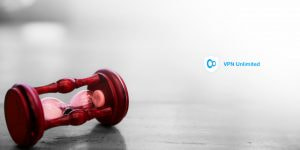 It's a soul-warming blessing — knowing you have a true friend, a friend you can trust to be there for you no matter what years and oceans divide you. Friendship, though, cannot be bought. What can be is a lifetime subscription to one of our products, and it's not as far from friendship as it seems. We might not tell you every secret we have, but timeless connection, infinity protection of your privacy, and lifelong devotion we can promise.
Think it this way. Ten years from now, wherever you'll be, whatever you'll do, and however strong the AI's domination over humanity will be, you'll still have us, securing your online activities, serving you truthfully as ever.
Routers: secure all devices in your home or office at one go
Setting up a VPN on a router is thoroughly professional. Router is an interlink between all the devices connected to it and the internet. Thus, with pre-installed and configured VPN software, it makes all connections that go through the router encrypted and impenetrably protected.
If you have a router that supports either DD-WRT or Tomato firmware, you can set up VPN on your router yourself. For that, check out the Routers section on this page with our Manuals, follow the instructions, and once completed, start your secure internet journey with VPN Unlimited.
VPN Unlimited Team: a perfect security solution for teams
A B2B subscription of VPN Unlimited. Having taken all the expertise we got when developing the latter and spruced it up with an intrinsic understanding of businesses' security needs, we made a VPN solution fine-tuned for use by SMEs. Before, businesses seeking to improve their cyber security had to either resort to budget-draining non-user-friendly solutions or dispense with those made for personal use. Your business deserves better.
Convenience.

Manage teams, assign each with its own IP address and make your business's assets (databases, storages, etc.) accessible only from respective company's IPs, and thus more secure. All within a single admin panel.

Platform-agnosticism.

Unite your employees, no matter their affections and circumstances — Business VPN supports iOS, Android, macOS, Windows.

Analyze competition invisibly.

No one will be able to track your corporate intelligence back to you.

Pack your traveling employees with a VPN.

You'll always know your business's data stays safe, no matter where they access it from.
Do you need to hire somebody to run the thing? Absolutely not, a little crash course will make anybody pro enough (find details on this page).
That's it for today. These and many other features are hubbed in the app to best serve your internet freedom. If you haven't yet, you can try them free for 7 days. Was any of this information new to you? Would you like to know more about our other cool features? Let us know in the comments below!