Let Yourself Have Secure, Unrestricted and Smooth File-Sharing Experience with a Personal IP Solution
Updated on July 13, 2021: From now on, traffic filtering, malware protection, and suspicious DNS activity blocking are available as a part of the separate DNS Firewall app.
The internet has witnessed a rapid growth in the popularity of various file-sharing applications during recent years. The foremost reason is that these services have a huge number of use cases. For example, you may want to download some cool music, a book or a video for your study, or a computer program (however, only those that are not protected by the copyright law) quickly and without standby between streams. Or you may need to store your huge files for an unlimited time and share it with your colleagues, friends, or other nice fellows.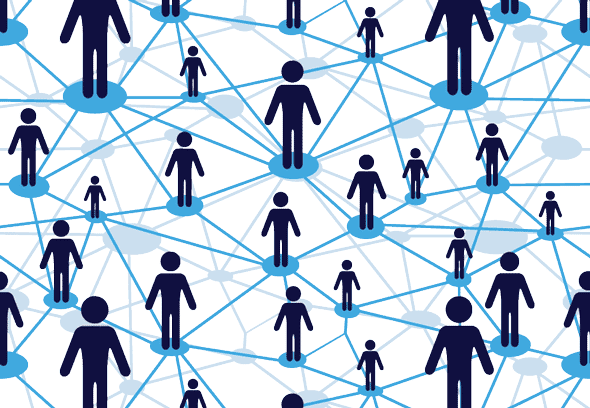 File-sharing service is just what you need here. It helps you in distributing, storage, and accessing digital media using different methods, including the use of peer-to-peer networking, centralized servers, and hyperlinks. The last method is one we'd like to cover in this post.
File-sharing issues and their solution
Besides all the advantages, there are a couple of issues regarding file-sharing services. The first one is that a lot of such services are restricted or blocked around the globe for a variety of reasons. The other is of no less importance issue – file sharing may carry a threat to your private data or even your identity.
In one of our previous blog post we have already raised a question regarding file-sharing risks and how to prevent their negative effect, using P2P networks example. The point of the post is that a virtual private network is a perfect modern security tool that will help you to bypass filters and restrictions as well as protect your identity. You connect to one of the available secure servers and get a shared IP address by default. This means there will be hundreds or even thousand of users having the same IP. At first glance, everything looks good and secure. Your identity is protected and you can continue your web surfing with peace of mind.
Personal vs. shared service
However, if you use hyperlinks to distribute or download files, a shared service is not a good choice. The main reason is that file-sharing services usually place limitations on the speed and the number of downloads from one IP address. For example, if a definite number of users have already downloaded the file, it means for you that you need to wait till the next day to get this file. Not a positive scenario, isn't it?
We at KeepSolid know how to avoid "Please, try later" notifications. We offer you our top-notch VPN solution – personal IP address. It will become your brand new secure online identity, and will allow you to get files whenever you need them with the fastest possible download speed. You own the exclusive rights to it. A personal IP address gives you a far greater control, flexibility and better performance, as a whole, over the shared service.
Choose a country, purchase your own dedicated IP address, and get an unlimited access to your files from any spot of the Earth. It is ready to use from any VPN Unlimited client app in one tap.
Personal IP is your one-box solution and the most secure method to unblock file-sharing services without disclosing identities, to protect your personal data from unauthorized access, and enjoy the best online experience ever.
Our personal IP offering is rightfully effective. So, what are you waiting for? Order a new secure virtual name right away!