A Perfect Day in the Life of a Blogger

Updated on July 13, 2021: From now on, traffic filtering, malware protection, and suspicious DNS activity blocking are available as a part of the separate DNS Firewall app.
Being a blogger means having a creative freedom and being your own boss. You report only to your followers and subscribers. The things that matter are their feedback and how helpful you are for them. You communicate with a huge audience through your blog and share your experience on topics you are really interested in.
What's more important, everyday you do your best in order to inspire your fans and share with them your energy. But what happens prior to you clicking the Post button? Let's take a look at your life behind the screen in your most perfect day.
A blogger's morning
8:00-9:00 a.m.: You open your eyes in the morning, grab your smartphone, check your blog stats, and note that the numbers of your unique and returning visitors have increased. The content of your posts appeals to your readers and gets more and more shares. Hooray! You read hundreds of comments with positive feedback and a bit of constructive criticism. In an instant, you realize you're doing everything right, your blog is flourishing, and that you've got nothing to worry about.
9:30-10:30 a.m.: After breakfast, you check your emails. You look through new promotional offers, respond to appealing propositions for your blog, like arranging guest posts, and freely discuss their details and your plans online without fear of being peeped by third-parties. Then you open up your planner and watch your daily list of content topics. Your plan contains some marvelous ideas, and you are certain no one has ever done that. Your blog will definitely stand out, you'll be ahead of the game!
Time for creating content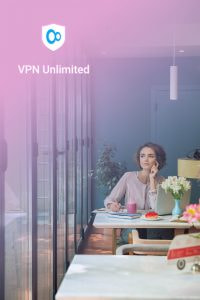 11:00 a.m. – 7:00 p.m.: You come to your favorite place and take your regular seat next to a big picture window. This time of day is an ideal for creating content for your blog. You are full of inspiration and you are ready to share it with your followers. You turn your laptop on, connect to public WiFi with no fear of data leakage, and continue your work.
All day long you:
Write articles or scenarios
Tweet some posts
Chat with your followers on social media
Edit pictures or videos
And generally enjoy your day:)
Whatever public place you decide to work in, you are not concerned that anybody could steal your personal info – your intellectual property, strategic plans, and banking accounts data are absolutely safe. Moreover, the doors to any internet content are opened for you. You completely forget what geo restriction means. You can easily access any information you need for your work to create even more fascinating blog posts.
A time off from blogging
7:00-10:00 p.m.: As it is your perfect day, you would probably want to spend those evening hours on yourself. Though writing is your passion, you do need some rest from blogging, some distraction:) What do you like to do? For instance, you can lie on the couch and watch ESPN+. Or you can hang out with your friends. Maybe you'd like to plan your summer trip, who knows? It's all up to you. Remember, this day is yours.
What's the trick?
Being a blogger means choosing a thorny path to success. Since a laptop, information, all the content you prepare, and your internet accounts serve as your main tools of trade, you should take special care of their security. On your way you're likely to face obstacles such as private data leakage, dangerous links, hacked accounts, stolen ideas, etc. That's why our team offers you ultimate online protection with our highly secure software, VPN Unlimited.
This service enciphers all your private data with 128-bit and 256-bit encryption. As a result, it doesn't give cyber criminals any chances to decode it. Moreover, our app allows you to bypass online censorships and geo restrictions, which especially comes in handy if you are a travel blogger, huh? It also gives an unlimited access to almost any internet content, including popular streaming services. Wish to stream your favorite movies? Check out below guides:
So, in light of what you now know about VPN, you can now understand why in this piece we have focused a lot on your tranquility. Continue pleasing your readers with new blog posts, and don't get your creative flow interrupted by any worries regarding your data security. Our app can help you with that. Check for yourself with our 7-day FREE trial.