How to prevent online snooping and stay anonymous
Updated on July 13, 2021: From now on, traffic filtering, malware protection, and suspicious DNS activity blocking are available as a part of the separate DNS Firewall app.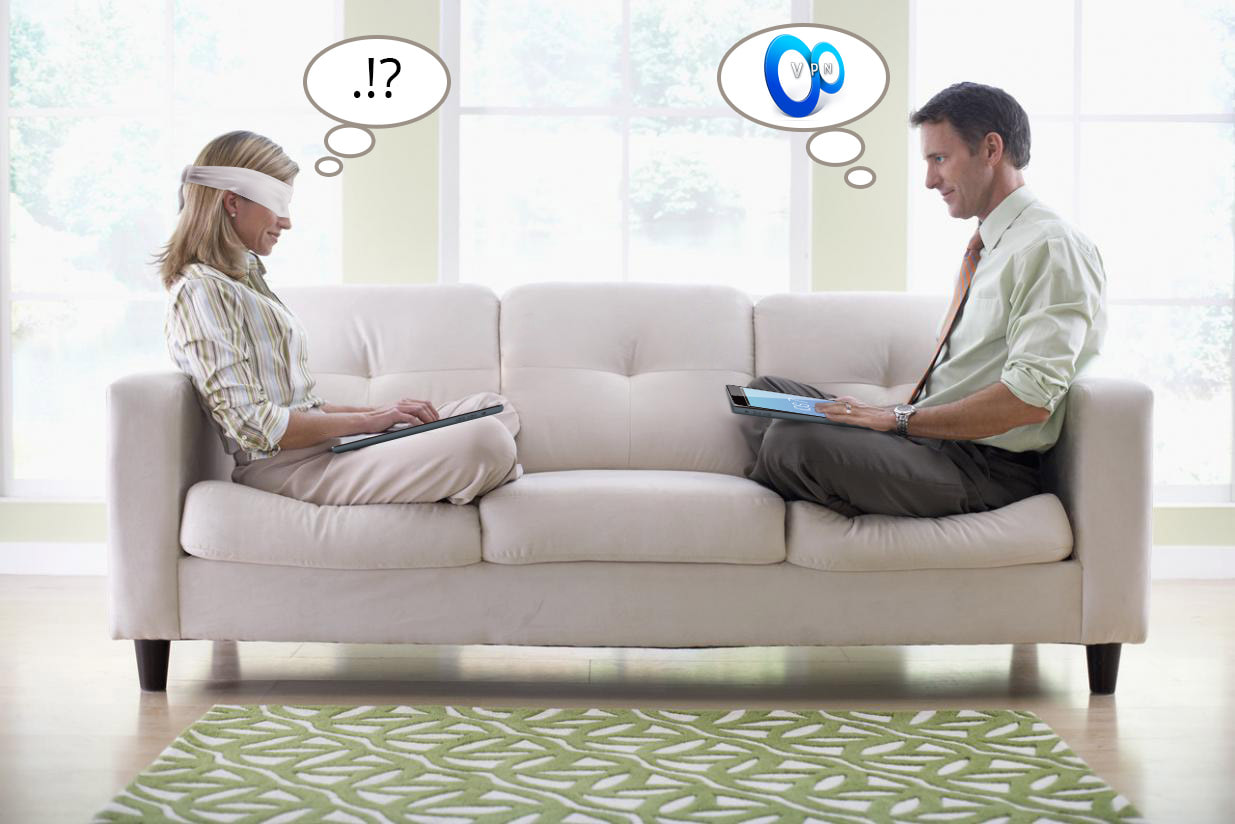 As VPN services industry continues to undergo vast expansion, there are certain aspects of VPN services that customers have to pay attention to. Offered by a young and dynamic company, New York-based Simplex Solutions Inc., VPN Unlimited provides maximum privacy and reinforced security. We actively monitor the activities of the VPN industry's "favorites". We may not yet got interviewed by the VPN industry "experts", but we do our best to achieve the highest level possible in order to get reviews from the "renowned online publications". We offer you to explore the answers to "tricky questions".
Tough Questions vs. True Answers
Does VPN Unlimited keeps any kind of logs that would lead to IP-address and a time stamp matching of the VPN service's user?
The primary goal of VPN Unlimited is to ensure the 100% customers' online reinforced safety. As we do not keep the logs of the websites our customers visit, we only store the data related to the amount of traffic downloaded by the user. This information is available to be viewed in his account only.
Also, it is crucial to point out that every time a customer logs to VPN Unlimited, the system assigns a dynamic IP-addresses. They are not static and there is no way that we can log the exact IP-addresses or particular time stamps of VPN Unlimited customers.
What jurisdictions and laws does your company comply with? Why or under which circumstances your company would agree to share the customers' information with a 3rd party?
VPN Unlimited is owned by New York based Company, Simplex Solutions Inc. The US is probably the only one country that doesn't support or have any mandatory data retention laws, yet they have fierce surveillance programs. However, we do not hold or possess any logs, meaning there are no logs to investigate. As a result, there is no information to share.
We are not to communicate with any 3rd parties. The Company's policy allows review of any legal information requests, although there were done none. As a matter of fact, the Company does not have any traffic or session data, meaning it is not able to provide any relate info to any 3rd party.
How do you monitor, prevent or mitigate the abuse of your VPN service?
As we have mentioned before, we do not keep any visited websites logs, yet, we keep traffic amount data. However, if we notice any spam related activities or other illegal actions, the user's account will be blocked without any extensive or preliminary warning.
In case a DMCA takedown notice is received or European or other country's equivalent, how will your Company act to handle this matter?
We do not have any open incoming ports, meaning the DMCA takedowns are irrelevant to our legitimate activities as there is no broadcasting content. VPN Unlimited mission is to preserve our customers' privacy and online safety. That is why no DMCA takedown notices are applicable to our services.
If a valid court order makes your company to do the identification of your active service's user, what steps will you take to protect your client?
To this date, we have not received any court notices; therefore, no actions were done. As we do not log any of the customers' information or session data, VPN Unlimited customers are protected by legal definition. Also, there is a consumer protection US law that can be used to protect our customers too.
Do you allow the use of torrents and file-sharing traffic on all of your VPN Unlimited servers?
The primary goal of VPN Unlimited is not to download torrents, but to offer online security. There are limited cases, when our technical team had to decrease the connection speed because of the torrenting. VPN Unlimited is not oriented to be used widely for torrenting and file-sharing purposes only, but we believe that your online 100% guaranteed safety is our top priority and our customers' top priority as well.
What payment system does your Company use? How is payment information linked to customers' accounts?
We accept PayPal payments as our primary payment system as well as using your Apple ID account, from the Purchasing tab inside the app. Soon enough, you will also be able to process payment through Amazon. And we ensure that all the mentioned above payment system offer 99.99% security.
What is the best reinforced security VPN connection along with encryption algorithm can you offer to your customers?
VPN Unlimited uses the best security options via high level of data encryption. The most secure VPN connection and encryption algorithm lies in transmitted data through iOS or Mac Os X built-in IPSec client uses strong AES-CBC-128 encryption. The Windows and Linux users are protected with the use of AES-256 with SHA1 with OpenVPN® protocol.
"OpenVPN" is a registered trademark of OpenVPN Inc.