Report Issue – Get Promo Code for VPN Unlimited
Updated on July 13, 2021: From now on, traffic filtering, malware protection, and suspicious DNS activity blocking are available as a part of the separate DNS Firewall app.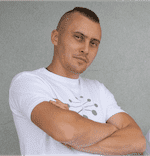 Update: The offer expired on October 31st, 2014.
Every popularity requires a price to be paid. For the past months, our VPN Unlimited flagship received a wide array of questions. The questions included the issues of service interruptions that users have experienced occasionally. We are willing to hear back from our users more and offer a compensation for the service interruptions that our users are going to like.
Why does this happen?
In order for our users to have a better idea what is the ground of the service issues, let me provide brief information about the basics of VPN technology. Internet websites are made up of completely different equipment, technologies, codes, protocols that use incompatible standards. This happened due to the rapid development of the Internet and we as professionals have to cope with a whole variety of different instruments to make the applications work well and be compatible with other online standards.
Historically, the majority of internet companies has influenced and contributed to the Internet development and they had their own network equipment. Despite of a great number of attempts to perform basic standardization, the compatibility issues continue to occur. Every OS is made to support only a limited number of VPN protocols. Also, each protocol has its own list of advantages and disadvantages. Based on the above mentioned factors, we as a company do our best and put as much effort as we can to renew the servers and client applications every month. And we have to admit that the issues we solve were initially found and reported by our regular customers.
At this point, we are grateful to our service users that write us at [email protected], tell us about the possible problems, and we tend to solve them in a very little time. We are thankful because users help us make our services better and enable us to provide a high level of online safety through VPN Unlimited.
That's why we have a special offer for you today. If you find an issue unknown to us, please, email us and you will get a promo-code for VPN service. In order to do that, make sure to add a title "GIVE ME CODE FOR AN ISSUE" to your email.
We are grateful for helping us make our VPN Unlimited service better, safer, and more secure!