The easy and secure way to unblock social networks
Updated on July 13, 2021: From now on, traffic filtering, malware protection, and suspicious DNS activity blocking are available as a part of the separate DNS Firewall app.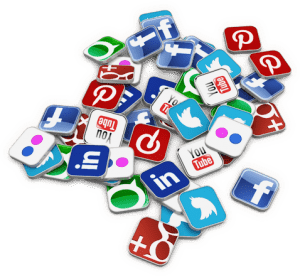 The social media censorship issue isn't something new to users. It is more or less pressing question all over the world that has been affecting our online freedom for years. In this respect, there is a growing demand for tools and technologies that will break the firewall restrictions and open access to the most frequently preferred social media platforms, like Facebook, Twitter, Instagram, YouTube, Google Plus, etc.
Not only for fun
In today's world, most of social media services are used not only for fun and entertainment. These platforms serve to fulfill your business purposes as well. Oftentimes it's easier to find social profiles of people you need to contact than their phone numbers or emails online. Also, quick messages via Facebook or Twitter sometimes work better than emails that can get into a junk folder. It means that mentioned restrictions, firewalls, and regulations may prevent you from communicating with partners smoothly. This creates more difficulties than good.
Solution
The panacea to bypass any possible restrictions and cyber-walls is a virtual private network. Whether you are facing geo-restrictions or your local office network blocks access to some social channels, or even your government regulates what Internet content you can access, our VPN Unlimited app will solve all these cases.
With VPN Unlimited you will be in touch anywhere and anytime. When our service is on, you will never miss any essential information or message. Moreover, with our well-trusted security solution your sensitive information will be strongly protected from malware, identity thefts, and tracking.
VPN Unlimited utilizes virtual private network protocol to create a secure, untraceable connection from your device to one of our solid servers, which becomes your entry point to the public web. Our servers are located around the globe, so you won't have to worry about the restrictions no matter what country you are physically in. All you have to do is to choose one of our servers that allows access to a service you require, and voila. The entirety of the Internet will be back at your fingertips with just a click of a button.