Alternative Browsers and Bonus Infographics about Best Alternatives to Google Products

Updated on July 13, 2021: From now on, traffic filtering, malware protection, and suspicious DNS activity blocking are available as a part of the separate DNS Firewall app.
Popular among vegetarians, allergics, and those on a diet, alternative types of milk are little-known among everybody else. Seeing how plant-based milk is currently believed to be more healthy and additive-free, that's a big mistake. The same goes for web browsers. Today, there exists a plethora of new and unconventional browsers, although 98,6% of online users work with Google Chrome, Safari, Firefox, or Microsoft Edge.
Moreover, most of these 98,6% don't even know that a whole bunch of alternatives exists. Those who know, in turn, rarely see the point in using these alternatives. This misconception arises, at least in part, from really great marketing campaigns by the aforementioned Big Four. Our team wants to make things clear and answer all the whats and whys of alternative browsers. Let's check it out!
What are alternative browsers?
According to Wikipedia, web browser is a software application that allows you to access information on the World Wide Web. The first web viewing software, called Nexus, was invented back in 1990. While it might be hard to imagine, thirty years ago there was no aforementioned Big Four.
Alternative browsers, in turn, are all web viewing software, they are used by the remaining 1,4% of online users, and are probably unknown to you. They are fighting for your attention by implementing a lot of unique features, as well as their website design. Due to the wide array of available set of functions, these browsers can have very different areas of application such as security, privacy, social media, etc.
When do alternative browsers can be better than the Big Four?
This may not be too obvious, but the most popular web viewing software solutions are not as perfect as they seem. They have a number of disadvantages, including:
Security flaws. In August 16-18, 2017, 2 new browser security holes were found. Despite the fact that these holes are quite dangerous and can deanonymize users, there was no announcement about Google fixing it.
Exposure to cyber attacks. 80,1% of online users choose Google Chrome, and cyber criminals are aware of this. As a result, this browser is regularly exposed to cyber attacks. For instance, in the early August, 2018, Google Chrome Store developers' private accounts have been hacked. Cyber criminals used these accounts in order to release compromised updates of two popular web browser extensions.

These updates injected adware to web pages, and even worse – they also allowed hackers to access these extensions users' traffic information. At least one of these malicious versions was on the Store for about six hours, delivering the hijacked app to 1,044,000 users. This is what the price of using the Big Four may be.
Advertisement. You could already notice that there are plenty of annoying ads in the popular browsers. This is how the Big Four makes money. And sometimes even AdBlock extensions can't save the day.
Security flaws, exposure to cyber attacks, and advertisement – the price of using the Big Four Browsers. As we've already mentioned in our previous piece about what Google knows about you, the latter also collects your data. It's high time we said Goodbye Google! That's why our team has prepared for you top 10 best (secure) alternatives to Google products.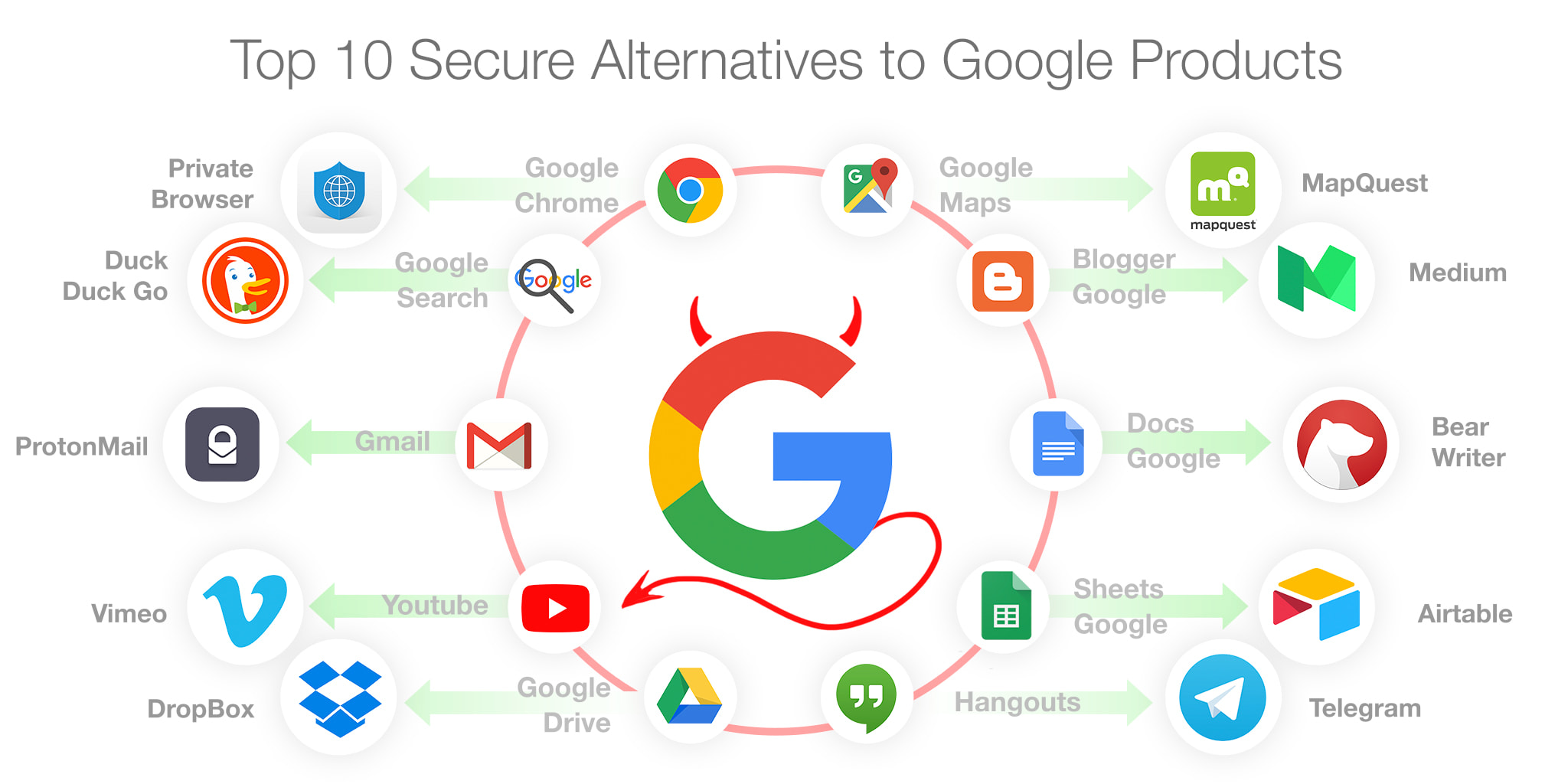 Private Browser: alternative browser with enhanced security
Alright, back to the point of the article. Let's take Private Browser by KeepSolid as an example of the Big Four alternatives. Our team created this application to provide you with online freedom and secrecy. Private Browser focuses on your online security, so our team implemented rock-solid AES-256 traffic encryption, VPN capabilities, and access to VPN servers in over 70 locations around the world.
The other features of the app include the following:
Unlimited access to geo-blocked content. All you have to do is to connect to the server in the location where this content is available.
Virtual IP. Connecting to our servers, your real IP automatically becomes hidden. All your traffic will be tunneled via our protected server, so that no third-parties will be able to track your online activities.
Customizable design. You can easily pick the dark or light theme right in the app. Choose the one that best complements your mood and spirit.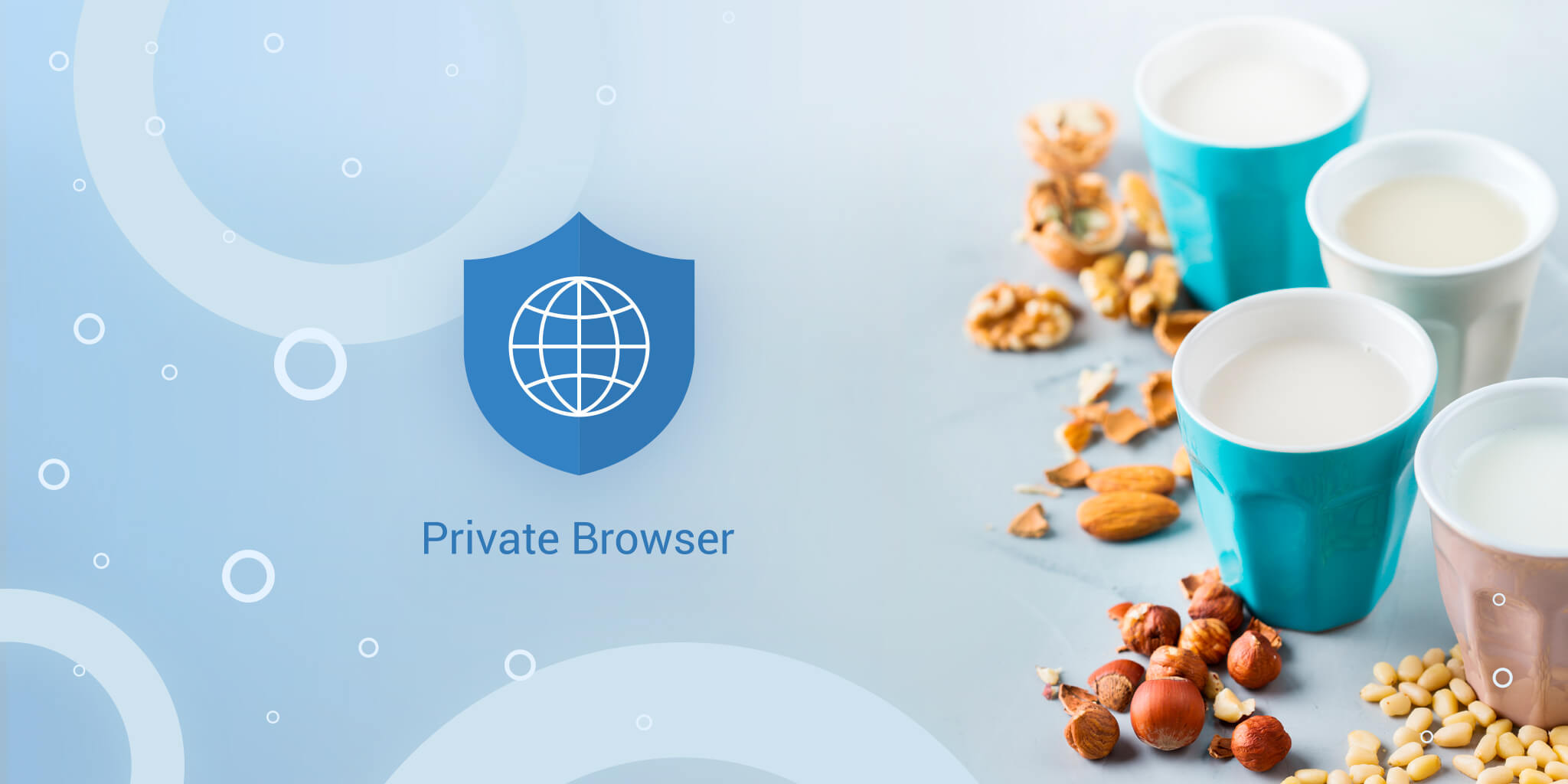 Moreover, our app doesn't show any ads in your search results, as Private Browser makes money from paid subscription. But don't worry, you can try our security app with 7-day FREE trial for iOS or for Android. By the way, we've recently updated Private Browser, so you should definitely check it out!