Today's Announcement: the Release of VPN Unlimited for Linux!
Updated on July 13, 2021: From now on, traffic filtering, malware protection, and suspicious DNS activity blocking are available as a part of the separate DNS Firewall app.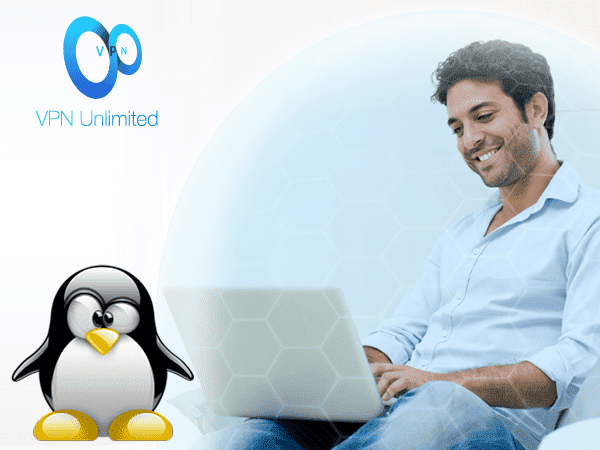 Taking into consideration the fact that nowadays it is extremely easy to protect your data with the use of accessible VPN service, you may surf the Internet at any location: home, office, WiFi hotspots, mobile Internet, etc. All of your personal and financial information is going to be 100% safe and no unwanted online 'trespassers' can cause any harm. The ability of VPN Unlimited to serve all major platforms like Mac OS X, MS Windows and, starting of now, Linux has a number of benefits. Keep in mind that an individual can use up to 5 devices for Internet surfing under one account. You can choose any of supported platforms:
iOS application: iOS 6.1 or later. Compatible with iPhone, iPad, and iPod touch.
Mac OS X desktop client: Mac OS X 10.7 or later.
MS Windows desktop client: MS Windows XP or later.
Linux desktop client.
Download a new version of VPN Unlimited for Linux by clicking this link: /downloads
If you have used a VPN Unlimited before and you have your registration information, simply log to your existing account, using your email and password.
As you can see you have a whole variety of options how you can use VPN Unlimited that is applicable to all devices you currently use for Internet surfing. When you know that you surf the Internet safely 24/7, using VPN, gives you certainty that all your online actions are protected and encrypted.
Explore the use of VPN Unlimited here.