VPN Unlimited Free Trial: What Features Should You Test with VPN for Free?
Updated on July 13, 2021: From now on, traffic filtering, malware protection, and suspicious DNS activity blocking are available as a part of the separate DNS Firewall app.
Hey, folks! Didn't you forget that VPN Unlimited provides new users with a 7-day VPN trial accounts? In case you did, this is a quick reminder for you. Moreover, we provide a full-featured free VPN trial version, so you can test how everything works in our app. There are no limitations!
If you're still in doubt, let us get things straight. Free VPN trial period is a time when you decide if you want to continue the subscription or not. That's why it is in our best interest to showcase you as many capabilities of our app as possible. We'd like to demonstrate to you its full potential. But when a person is offered an overwhelmingly large number of features, it can be hard to understand which of them are the coolest. And if you're using our VPN app for the first time, we've prepared the list of the top 7 features you definitely have to try in the free VPN trial version.
So, what does our unlimited trial include? How to get VPN with trial period? What features to try with your VPN trial account? Check out this piece and test VPN Unlimited for free now!
How to get VPN Unlimited with free trial period
Easy-peasy! As we've already said, VPN Unlimited provides all new users with a 7-day trial accounts. That's why all you have to do is to follow our instructions:
Go to the Downloads page of our app.
Select your platform and click on the Download button.
Wait till the app will be downloaded on your device.
Then run our VPN with trial period.
Create new KeepSolid ID or sign in using Google or Facebook.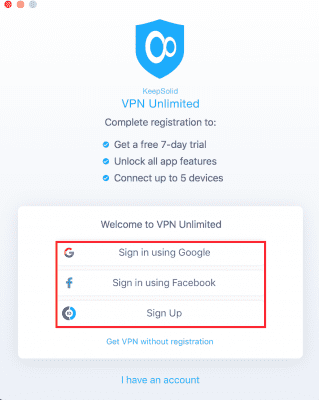 Log in with your new account.
Test VPN for absolutely free 7 days!
Top 7 features to try with our VPN service for free:
Servers for torrenting
According to the statistics, more than 170 million people all over the world torrent, although in some countries this type of connection is being blocked. Well, if you are among the people who are restrained from torrenting, our VPN with free trial period will help you. All you need to do is to connect to a server with the mark torrents.
Streaming servers
This is one of the most desired features for any VPN service – to provide users with the ability to access channels like the US Hulu, and BBC iPlayer. Which VPN Unlimited trial period totally delivers! You definitely should try watching the original versions of the aforementioned services without any geo-restrictions. Just imagine, now you can watch all the matches of English Premier League with British commentators and even watch the official annual broadcast of the Oscars night ceremony in the best quality. All this is available with our VPN Unlimited trial period.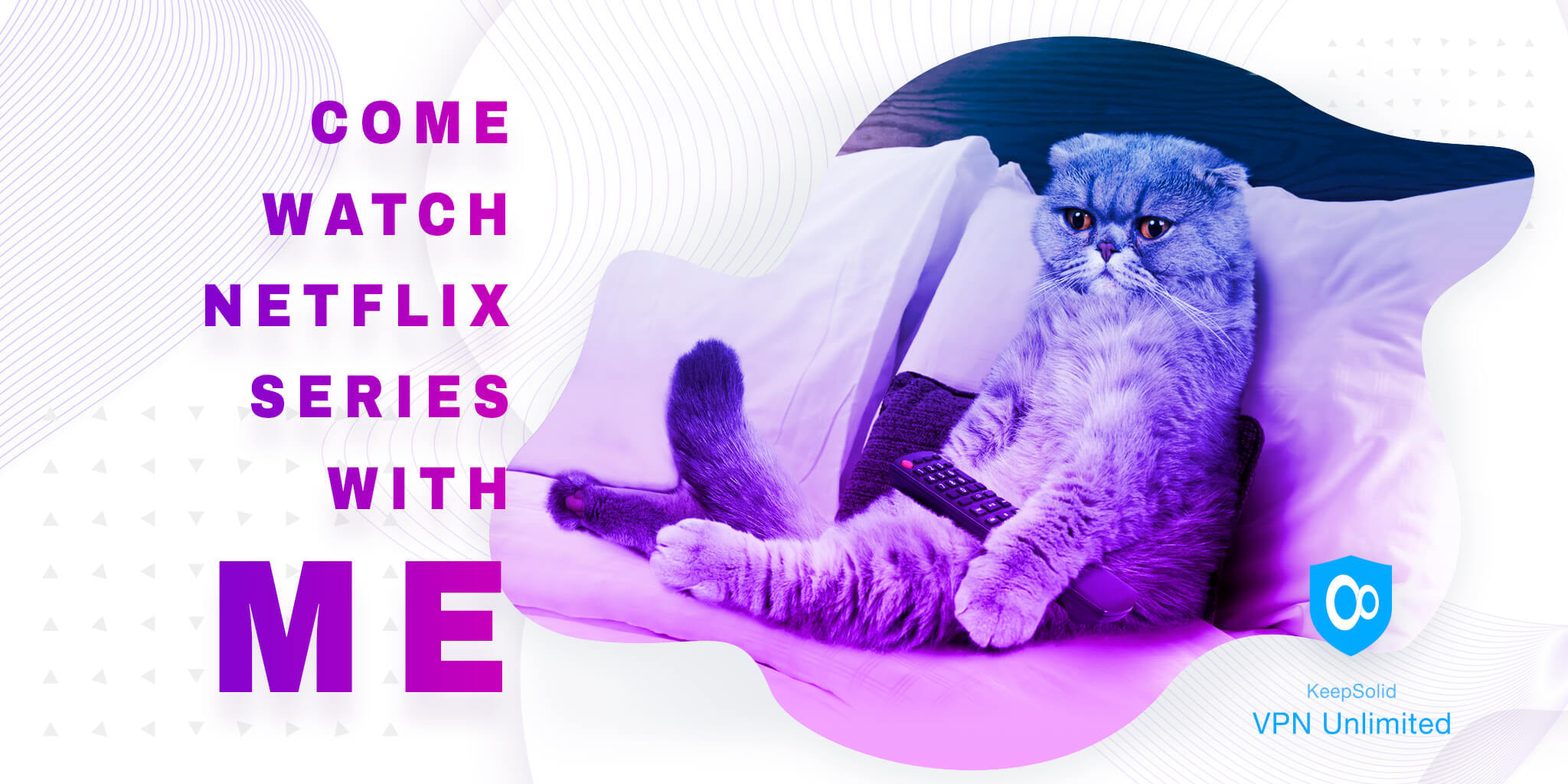 Optimal server
This feature is perfect for those who are not sure which server to choose, but still want to encrypt their sensitive data and get the optimal speed. Optimal server gives you the best performance according to an array of parameters. In a nutshell, this feature chooses the server that suits you best.
Favorite locations
It should be stated that VPN Unlimited provides its users with more than 400 servers across more than 80 locations in the world. So that you don't have to scroll through all of them every time, you can add the chosen ones to your Favorite locations list. Just mark the server with a star and it will appear in your Favorites tab at once.
Online shopping made cheaper
This feature will catch your fancy if you like saving money on online shopping, namely, buying clothes, booking airline tickets and hotels, renting cars, etc. You have probably heard about regional pricing and how companies put different price tags on the same products in different countries. Well, with our free VPN Unlimited trial version you can choose the location that provides you with the lowest price. Read more about how to save money for travel in our previous article.
Access to geo-blocked content
Is there any website which you can't access in your country for some reason? Well, there won't be with VPN Unlimited. Thanks to our diverse selection of VPN servers, you can easily avoid any geoblocking and get the absolute online freedom.
Up to 5 devices per account
Last but certainly not least, you can use the same free VPN Unlimited trial version on 5 different devices of your choice. It could be your smartphone, laptop, tablet, or what have you. Our app is available for macOS, iOS, Android, Windows, Windows Phone, Linux, Apple TV, and as a Browser Extension for Chrome, Firefox, and Opera. Choose the versions you like and get unlimited VPN with trial period now.
Enjoy!