VPN Service to Protect You If The NSA Decides To Spy On You Again
Updated on July 13, 2021: From now on, traffic filtering, malware protection, and suspicious DNS activity blocking are available as a part of the separate DNS Firewall app.
You will get amazed how proficient are today's computers, especially if spying software is hidden deep within brand new computer's hard drive. Discovered by the popular Moscow-based security software maker, Kaspersky Lab has openly exposed not one but series of Western cyber espionage operations. Users from 30 countries were infected, including Russia, China, Mali, Syria, Algeria, Pakistan, Afghanistan, and Yemen. On our company's part, we can say that global users may have avoided the troubles if they were to use VPN Unlimited. If such large and world-known giant as the NSA is practicing the spying, we have to keep our eyes open as cybercriminal activity will only continue to rise.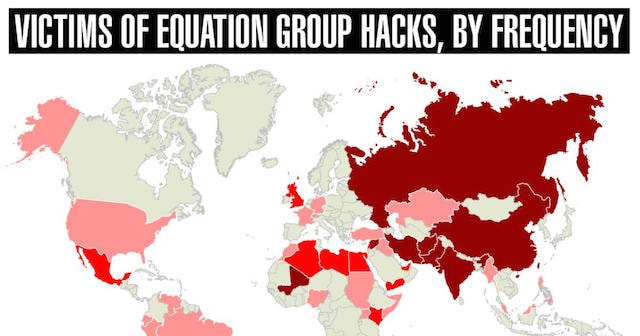 What's the Buzz?
The closely guarded ability of a cluster spying program, the U.S. National Security Agency has come up with a way to install spying software deep within new computer hard drives. The hard drives were produced by global leading manufacturers: Toshiba, Western Digital, Seagate and others. This way the Agency has come up with a way to eavesdrop on majority computers worldwide.
Kaspersky found a great number of personal computers to be infected, but the initial targets are government organizations, military institutions, international energy and communication companies, media, banks and Islamic activist parties. Even nuclear research facilities are found to be under close spying surveillance. As the cyber world gets more and more unsafe, it is time to take simple steps and take online security into your own hands. VPN service will secure all of your online activities, serving as a major protective shield from any spying attemps.
The NSA Will Not Declare the Country behind 'the Spying Campaign'
Nevertheless, the NSA has politely declined its relation to 'the spying campaign' and refused to publicly name the country behind the scandal. Clearly, the NSA is the agency responsible for gathering all electronic intelligence information issued by the United States. Also, there are reports from former NSA employees that confirmed the NSA has been working for years to develop the prized technique to conceal spyware in hard drives.
To some extent, this news can be alarming because when buying a brand new computer,
you never know whether new hard drive is safe for you to use.
You may question whether a new 'invisible spyware' is already installed or not.
This brings to a logical conclusion that it is primary responsibility of every Internet user to protect their own online privacy with the means they choose, like VPN service that uses powerful methods of encryption. The web is filled with a whole variety of spying techniques, methods and programs. Cybercriminals will do anything to get what they want.
On the other hand, if such 'trustful' organization as the NSA is capable to install their secret weapon – the hard drive spyware on brand new computers, what should we expect from the rest of the world?
Try VPN Unlimited for 10 days free and give us your feedback. We are here to support you and offer you the ultimate online privacy tool to the best levels of our knowledge and professional experience.