What is VPN, and Other Popular Requests: VPN Unlimited FAQ Extended Edition

Updated on July 13, 2021: From now on, traffic filtering, malware protection, and suspicious DNS activity blocking are available as a part of the separate DNS Firewall app.
The goal of a Frequently Asked Questions section must be pretty self-explanatory – the name says it all. But every once in a while, some VPN questions prove extremely popular even by FAQ standards. Then, it's no longer possible to get away with brief answers – the need for detailed explanation arrives. So today KeepSolid VPN Unlimited team is going to tackle the VFAQ (Very Frequently Asked Questions) regarding VPNs.
Question 1: What is a VPN service and what is VPN used for?
Let's start with the basics and answer the very first VPN question that netizens not familiar with the technique ask. Virtual Private Network, or VPN, is a technology that ensures user's privacy, security, and anonymity. This is achieved by encrypting all your internet traffic and rerouting it through a VPN server of your choice. Thus, your data cannot be deciphered by anyone but its addressee, all the while your IP-related information is well-concealed by obfuscating it with that of the VPN server.
This little gizmo turned out to be a real lifesaver for people of many different trades and lifestyles. Netizens can use it to access their favorite geo-restricted content, travelers – to get cheaper airline ticket prices, journalists – to protect their anonymity or find important materials, and so on.
This is a complex technology that requires specialists from various fields to develop. Not that long ago, it was quite a complicated technology to install and manage, too. So much so that VPNs were almost exclusively used by large businesses and government facilities. But those times are long gone, and nowadays setting up a VPN on pretty much any device is a matter of seconds and a couple of clicks.
KeepSolid VPN Unlimited, for instance, supports an extensive number of platforms, features hundreds of high-speed servers all over the world, and offers numerous VPN protocols so that users could pick the one that best suits them by security/performance ratio. All within a single app (or a browser extension) that even a child could figure out. You can try VPN Unlimited for free and see how you can benefit from this technology yourself.
Question 2: How does VPN security work and how secure is VPN encryption?
VPN security consists of two interlocking technologies – VPN protocol and encryption protocol. They work together to protect different aspects of a user's connection. VPN protocol is a set of mechanisms used by VPN providers to route a user's connection through a VPN server and protect it.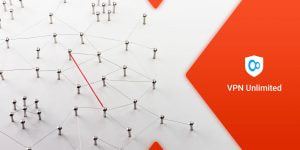 Simply stated, VPN protocol is a mean to establish a "tunnel" between a user and a website. This tunnel is impenetrable from the outside, and it masks your real IP with that of a VPN server so your identity and actions within it are impossible to trace.
Another question is what protocols are there? Historically, VPN protocols come in different shapes and forms. OpenVPN® and IKEv2 are considered the most cutting-edge VPN protocols as of now. The former provides slightly more sophisticated protection and reliability, whereas the latter offers better performance speed and mobile support. VPN Unlimited allows its users to choose between these protocols so that they could get the security/performance ratio that suits them best.
Encryption protocols secure the data itself by enciphering it on its way from a user to its destination. Their task is to ensure that a user's personal information (such as passwords, addresses, or bank credentials) remains intact even if it falls into the wrong hands. This can happen for numerous reasons in today's world of total corporate surveillance – ISPs selling their clients' data, social networks gathering any and all info about people and then "accidently" leaking it to third parties, and so on.
VPN Unlimited handles the task of user data protection using Advanced Encryption Standards (AES). It is a highly effective technology, works for almost any hardware, and most importantly, is extremely reliable. So much so that even the US Government utilizes it to secure their sensitive information. Currently, the most efficient versions of this technology are AES-128 and AES-256 protocols. To secure its users, KeepSolid VPN Unlimited uses the strongest of the two algorithms: AES-256. The numbers show the length of encryption keys in bits.
You most probably have a question: how secure is a 128-bit encryption key against bruteforce, exactly? Well, let's look at this snapshot from a technical paper by Seagate, a global leader in data storage solutions:
If you assume:

Every person on the planet owns 10 computers.
There are 7 billion people on the planet.
Each of these computers can test 1 billion key combinations per second.
On average, you can crack the key after testing 50% of the possibilities.
Then the earth's population can crack one encryption key in 77,000,000,000,000,000,000,000,000 years!
Question 3: How to choose the best VPN service?
This question is not as tricky as some might think. It all comes to the evaluating the set of features that a given VPN offers and deciding which of them you need. While certain traits are a necessity for any VPN to be called that (namely, connection tunnelling and data encryption), others are more optional.
First of all, ask yourself this question: what you need a VPN for. Is it for an occasional browsing of a website restricted in your location? Or is it for accessing your favorite content that you visit often? Perhaps, you need it for an everyday work? Maybe you have a whole business that would benefit from a proper VPN? The answer to this question will greatly influence the final choice.
Let's say you need to access a specific blocked website once and never return. You only do this so often, and security of your data does not concern you. In this situation, a free VPN or even a mere proxy server will do just fine. But for the record, we certainly don't recommend this, as such free services are notorious for selling their users personal data to whoever pays more.
If your need for a VPN is more frequent and continual, and you value the security of your sensitive data, consider using a personal VPN. For instance, with KeepSolid VPN Unlimited, in addition to IP obfuscation and data encryption you will:
have 400+ VPN servers all over the world to choose from
be able to secure numerous devices with a single subscription
be protected from VPN-blocking services
get access to numerous cool optional extensions like Personal Server & Personal IP
Much more!
If you need a VPN to protect your work team or a whole company, consider VPN Unlimited for Teams. This is a special subscription plan that covers your whole team, offers convenient team management features, and ensures top-notch protection of your corporate data.
Question 4: Which is best – VPN vs Tor vs Proxy?
This question somewhat overlaps with the previous section, but we'll stress it out again: it all depends on your needs. Tor, proxy, and VPN are different technologies with different goals. They all have their applications in certain circumstances.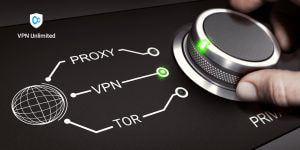 Tor browser is a free software that redirects your internet traffic through a network of relays, concealing it from traffic analysis and network surveillance. However, it has its drawbacks. Tor does not hide the fact that it is being used, making such connection easy to detect and block, it considerably slows down performance, and has been reported to expose IP addresses when used along with certain protocols.
A proxy server is basically a VPN without data protection. When user's data is routed through such server, the end-website will only see the proxy's IP, not the user's. Besides this fact, however, proxy servers grant no additional benefits for a common user.
VPN services, as mentioned before, combine privacy and anonymity protection with personal data security. If these are of any concern for you, VPN is your ultimate choice.
Question 5: Are free VPN services good or should you use paid VPN?
Free VPNs have an obvious advantage over the paid ones – their price. Earlier in section 3 we have shown how this can make them a decent option. But even free solutions tend to come with some sort of a price, even if it's not obvious from the start. Not to say that in the past some of the so-called free VPNs turned out to be nothing more than proxy servers, at best.
Most free VPNs nowadays serve as mere tools to collect users' personal information and subsequently resell it to third parties. Data trading is a huge industry, and in it any sort of information can find its buyer. An old adage of you being the product if something is free describes the situation with such VPNs especially well. They need to pay for equipment and maintenance after all – so they profit off your identities and your bandwidth.
Paid VPN solutions are quite a different story. First of all, users pay for them directly, allowing them to operate and develop. This means that you are more likely to get reliable, fast, and high-quality service from paid VPNs. Moreover, they are more legally bound and have certain quality standards to meet.
Question 6: Are VPNs legal and where are VPN services illegal?
VPN is often seen as a tool for a person to protect their civil rights, and as such, its use is legal in most progressive countries. However, there are a number of governments that choose to ban virtual private networks for one reason or another. So if you are travelling, it is highly advised to enquire if VPN use is allowed in the country of destination.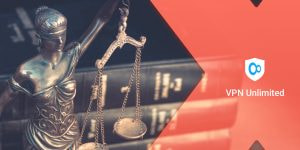 To clarify, there are two types of statewide VPN bans – you can be prohibited to download a VPN, or you can be forbidden to use one. This, obviously, greatly affects your options – like being able to freely use a VPN as long as you've downloaded it prior to coming to a country. Also, you can utilize special anti-ban features available in some VPNs, such as KeepSolid Wise in VPN Unlimited, to conceal your VPN connection from detection and throttling.
Also note that any websites are free to ban VPNs in their discretion. This doesn't make using VPNs on them illegal by any means – you will simply not be able to access them. Once again, if you absolutely need to get to such a website, KeepSolid Wise will help you bypass the restriction, though we recommend to comply with the rules of the websites you visit.
Question 7: How to keep VPN connected and should you always keep it on?
Like with many questions in life, the answer is – it depends. There are situations when keeping VPN on is a necessity, while at other times it will hardly make any difference. Below we will describe the most common situations where you should or shouldn't keep your VPN online, but this is by no means an all-around list. The rest you will have to figure out yourself.
Keep VPN on if you:
need access to a geo-restricted internet content or want to browse, torrent, and stream freely,
wish to preserve your online privacy and identity. This is especially relevant for dangerous jobs that require secrecy, such as journalism,
would like to save money with regional pricing – a marketing trick of setting higher prices for regions that are on average "wealthier". Just pick a VPN server in a location with better fees, and voila!
believe your ISP might be artificially limiting your bandwidth,
are using public WiFi, since they are extremely easy for malefactors to hack and infect with spyware.
You might want to disable VPN when:
you don't have to access restricted resources or protect your sensitive data,
making financial transactions. Many banks and popular payment gateways don't allow VPNs and can freeze your account if they detect you using one,
your internet is slow, as some VPNs won't even be able to establish a connection if the speed is below a certain minimum.
If you decide that you do need to keep VPN Unlimited on for some time, make sure to enable kill switch. This feature disables your internet if it detects disruptions in your VPN connection. This is done to ensure that the latter won't silently shut off, leaving you to browse on unprotected.
Question 8: Does VPN slow down internet connection speed?
Short answer to this question is No. A longer one – Yes. The longest one – not as much as you'd think. Allow us to explain.
Obviously, VPN as a technology always slows down the internet connection to some extent. After all, your traffic now has to travel through an additional node – VPN server – instead of going directly to the endpoint. On average, you can expect the speed to fall by 10% if connecting to nearby VPN servers. This decrease, however, can usually be neglected insofar as it goes mostly unnoticed in situations where you normally use VPNs, and can be further reduced by finding closer-located servers.
Question 9: Does VPN drain device's battery quickly?
Any application will drain some battery life, and VPN is no exception. The exact amount depends on many factors like encryption, data authentication, type of handshake with websites, etc. Active VPN connection drains significantly more energy, so if you are concerned about that, we'd recommend to turn it on only when needed. But on average, rare VPN will use more battery life than your everyday antivirus. That said, the best way to figure it out for your case is just to test it on your device.
Question 10: How to share VPN connection over WiFi?
With all the benefits of a VPN, it would be great if you could share it with others, don't you think? Well, it's actually not that difficult! The first way to do so is by simply turning on your device's WiFi hotspot feature with VPN enabled. In theory, this should work just fine, since the VPN will protect all the traffic going through the device.
In reality, however, things don't always work out this way. The result depends heavily on the exact VPN service and the type of device you're using, meaning this would require a case by case approach. So if you require a full-fledged VPN-protected WiFi connection, it is a solid idea to install VPN straight to your router. This way, you won't have to worry whether you've forgotten to launch VPN or not, will not drain your device's battery, and all in all will have a convenient way to protect your very entry point to the internet.
Question 11: How to test if VPN leaks IP address and how to fix this? (DNS leak test, WebRTC, IPv6)
The easiest way to check your VPN for IP leaks is by using a service like IP Leak or the like. Just make sure you're not using a service provided by a VPN developer, as they are usually a bit… biased 😉 What to do if you find a leak? First of all, inform your VPN provider so that they could start working on solving this issue on their side.
Second, you might want to google for a solution to your specific leak. We ourselves can only explain how to fix those within our app, KeepSolid VPN Unlimited:
IPv6 leaks. These can happen if your network uses IPv6 protocol (which is currently not that wide-spread). To check if that's the case for you, connect to a VPN server, use such a service like IPv6 domain tester and see if it shows numbers in the IPv6 section. If not – you're good! If you happen to have the connectivity, we suggest you disable IPv6 in your system following the relevant guides by Microsoft and Apple for Windows and Mac correspondingly.
DNS leaks. When such a leak occurs, third parties might be able to track the websites you've visited. Luckily, most platforms come equipped with anti-DNS leaks protection, Windows being the only major exception. No worries though, as we have developed our own defense technology for this platform. Just visit the Account section in VPN Unlimited app and enable the stop DNS leaks option.
WebRTC leaks. As a result of certain browser vulnerabilities, your IP may get "remembered" by them, and thus – exposed. There are two ways to avoid this using VPN Unlimited. First, you can install VPN to your WiFi router so that browsers will only see the VPN's IP, not yours. Or, you can simply download VPN Unlimited browser extension that has a built-in protection against WebRTC leaks.
Question 12: How to secure your web browser?
At times, you wish to protect your browser alone. Let's say you have some important apps that do not allow VPNs, or you only want your real location to be hidden from a specific website opened in a specific browser. What to do? Well, you have two major options.
a) VPN extension
First, you can download extension for the browser in question. It usually has a simple and intuitive interface and features all the key characteristics of a VPN application. At the same time, its protection is limited to the browser, not affecting your other apps or services that use the internet connection.
b) VPN web browser
The second option is to download a special browser with an integrated VPN, like Private Browser. Such services are designed with security, privacy, and anonymity in mind, and are often the best choice for specific, VPN-related tasks.
Got more questions about VPN?
We hope this piece answered all questions about VPN services that you've had. If you still have some left, don't hesitate to leave them in the comments below and we will gladly answer them or even include them to this list!
"OpenVPN" is a registered trademark of OpenVPN Inc.