VPN helps you to stay connected, unblocks VoIP apps
Updated on July 13, 2021: From now on, traffic filtering, malware protection, and suspicious DNS activity blocking are available as a part of the separate DNS Firewall app.
The Internet access in many parts of the world faces a number of restrictions. Among the resources and services being affected by censorship are VoIP apps, like Skype, Google Hangouts, WhatsApp, Viber, Telegram, etc. These services are hardly accessible in the UAE, Jordan, North Korea, Oman, Kuwait, Turkey, Libya, Paraguay, Qatar, Venezuela, India, and many more. Uzbekistan recently joined this list too.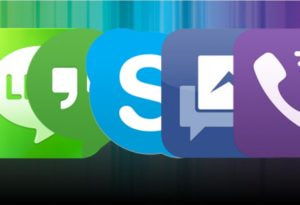 ISPs, governments and telecommunication companies in these countries can eavesdrop, monitor and even block voice calls and messages for their citizens. Some countries, like Brazil, South Korea or China, create their own VoIP services to stop a revenue drain.
There are also cases when the governments charge extra fees or impose taxes on using VoIP. For example, Panama was the first country to block VoIP. They now allow it but have a 12% tax on all calls. In Cuba, the Skype fee for calling across the country is $1.15 per minute.
An evident question arises: is there any chance to use the blocked services, if you are living in or travelling to any of the countries where VoIP is restricted? The answer to that question is yes. With the help of Virtual Private Network.
If you need to make calls to your business partners, friends or family, say from the UAE or China, use the VPN Unlimited service, and be sure your connection is reliable, protected and secured. VPN Unlimited is a well-trusted tool against the firewalls, malicious attacks and eavesdropping. It creates an extra layer of security by encrypting your connection, and provides a safe and anonymous way to access the Internet. Our service enables you to use voice services even from the countries where they are blocked, offering the unlimited bandwidth and connection speed.
The app is now available on all key mobile and desktop platforms that are Android, iOS, Mac, Windows, Windows Phone and Linux. Our customers now have access to more than 230 servers in 33 locations in North America, South America, Europe, Middle East, Asia, Africa and Australia. You can easily switch between servers worldwide without restrictions.
We are fighting for the Internet freedom and the online privacy. We believe that anyone and everyone should have a safe access to the open Internet.
So, if you're having issues trying to unblock VoIP services we are here to help you in resolving the problem.