VPN Unlimited in 2019: A Year in Review

Updated on July 13, 2021: From now on, traffic filtering, malware protection, and suspicious DNS activity blocking are available as a part of the separate DNS Firewall app.
The year is coming to a close, and 2020 is drawing near. The pleasant Christmas atmosphere is settling in, you're decorating a New Year Tree, making new year resolutions, and… looking back on the year that has almost passed.
We at KeepSolid are also doing the recap and summing up 2019 achievements of your most favorite of our products VPN Unlimited. What was the year like? How have we improved VPN Unlimited for you? What features were introduced? Check out the year-in-review recap below.
Most notable VPN Unlimited updates in 2019
As usual, this year we've continued the ongoing improvement of our flagman product to make it even more secure, reliable, and fast, all to provide you the best experience possible.
In 2019, VPN Unlimited family grew to 20 million of users worldwide. Thanks for being with us ❤️
Besides lots of under-the-hood improvements that you may not notice with a naked eye, the year also brought a number of notable updates with new significant features. Let's take a deeper dive and see what they are!
The next-generation WireGuard protocol
VPN Unlimited users are among the first who can try the new WireGuard VPN protocol, deemed to outperform other existing protocols in terms of speed, reliability, and performance. It is currently available in macOS and Android versions of VPN Unlimited and we've already received quite positive feedbacks. Here's one of them from the App Store below:

We're planning to implement WireGuard in Windows and iOS versions of the app in future updates. You've also asked us about possibility to manually set up WireGuard on routers and glad to inform our team is considering this option, too, so stay tuned!
Extended streaming possibilities
Are you a movie fan and never miss all the top TV series and shows? Then we bet you've chosen VPN Unlimited for the splendid streaming possibilities it provides 😉
Keeping pace with streaming trends, VPN Unlimited lets you unblock the newest service Disney+, launched this November. Also, this year we've made it possible for you to access Italian Rai.TV.
And that's not to mention already available services like HBO Now, Hulu, Popcornflix, Sony Crackle, and BBC iPlayer. Already decided what you'll be watching today? Then grab some popcorn, turn VPN Unlimited on, and binge-watch whatever you want!
Siri Shortcuts on iOS
Want to quickly connect to a VPN server on iOS device? With one of our 2019 updates, you can just ask Siri to do this for you. Support of Siri Shortcuts made the process much more convenient, eliminating the need to open the app or go to the VPN settings. Establish connection using your voice or Spotlight Search. As easy as that!
Brand new VPN server locations
This year, we've also expanded our global coverage 🌎 and now offer you 80 VPN server locations. We've heard your requests and added servers in such sought after regions as Costa Rica, Bosnia, and Egypt. More servers means more online freedom. Have a happy and unrestricted surfing with us!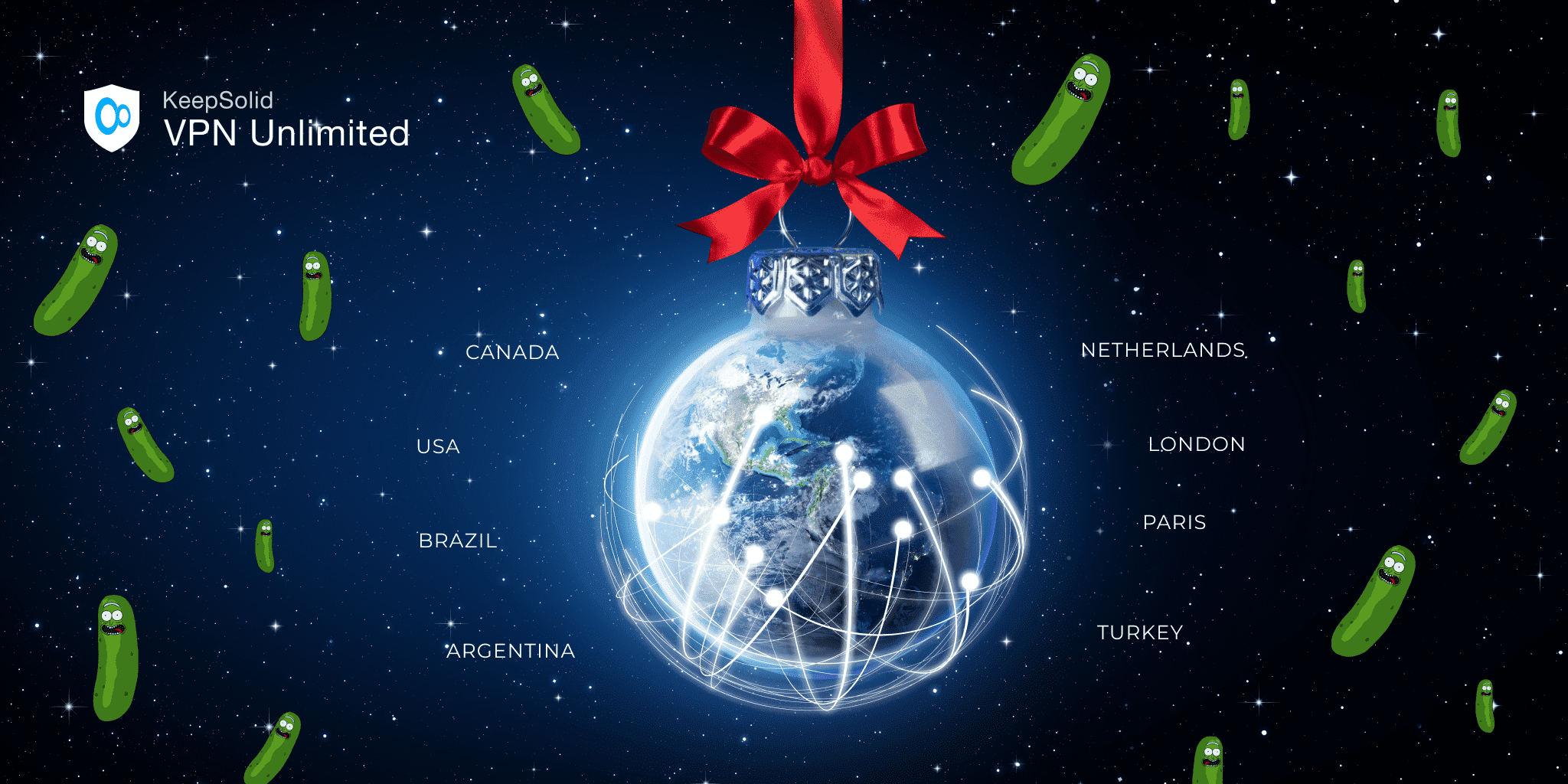 Windows Store version of VPN Unlimited
If you have a Windows PC and install apps from Microsoft Store, good news for you – the 2019 year brought forth fully-functional VPN Unlimited version for Microsoft Store! If you haven't tried it yet, do check it out, and our in-depth guide will provide all the info you need to get started smoothly.
App Exceptions on Android
Sometimes you may not want traffic of specific apps to go through the VPN tunnel. To make this possible, we've implemented the App Exceptions feature (available on Android). All you need to do is turn this feature on, tick the necessary applications, and the selected apps will no longer be covered by VPN Unlimited.
Revamped Team plan
There already was an option of sharing VPN Unlimited subscription with your team before. What has changed? From now on, managing your team is much more convenient.
We've redesigned User Office, making it more intuitive for you. Also, the revamped Team plan allows you to belong to unlimited number of teams and manage your own team at the same time. And for the highest protection of your corporate data, you can get a Personal Server or Personal IP, which will automatically be shared with all your team members.
Revised Privacy Policy
Being a privacy solution, we take the utmost care to protect your personal information. Any personal data we collect is required uniquely to provide you with the best VPN service. To make it more transparent what is collected and how you can control it, we've revised our Privacy Policy, check it out here! And if you have any questions left, contact us directly via [email protected].
Coming soon… some 2020's spoilers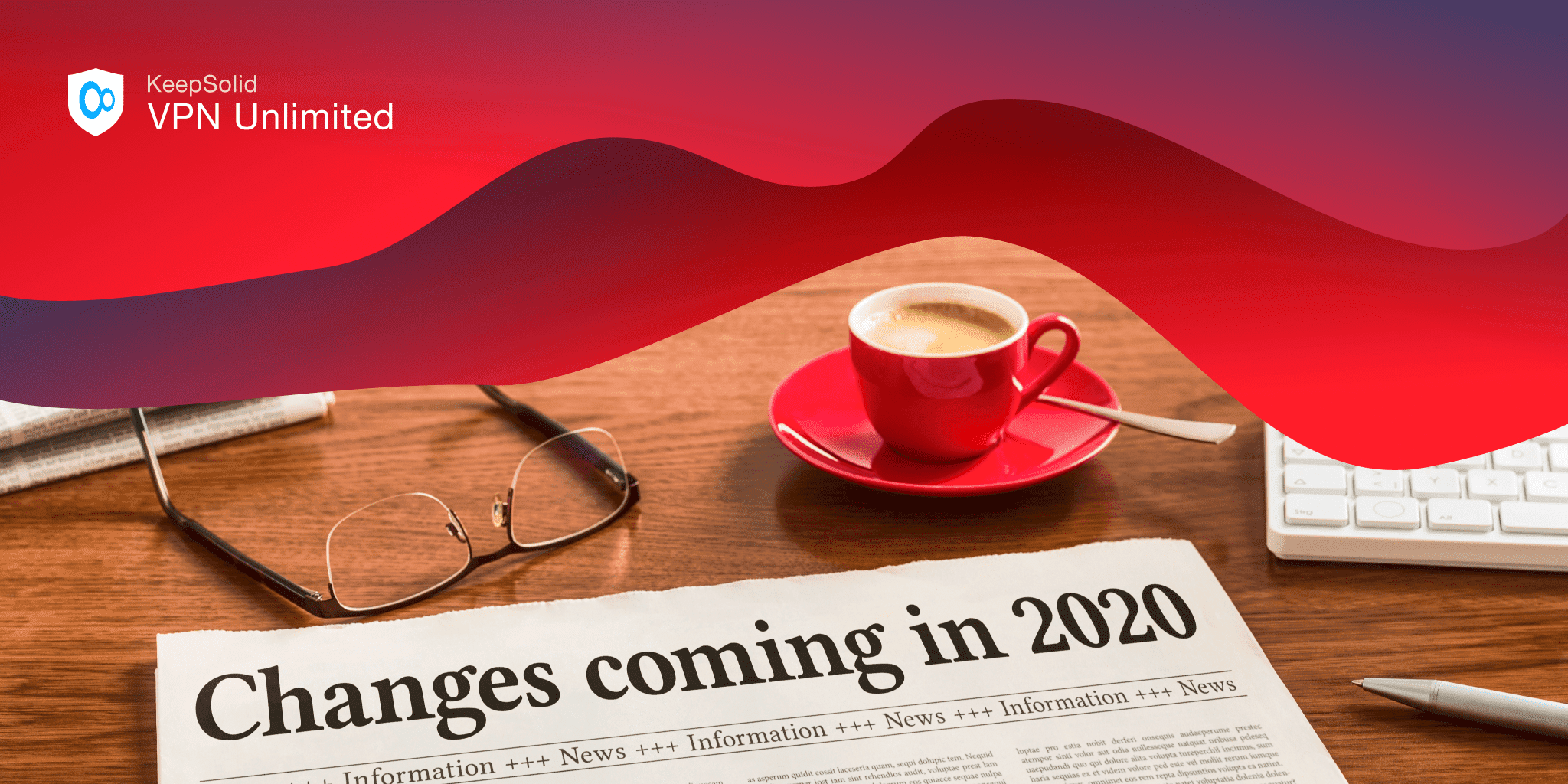 The year 2019 was quite productive and abound with improvements. The year 2020 will be even better! Though we cannot unveil everything now, we'll share just a few spoilers with you 😉
One of them is DNS Firewall, which will become part of VPN Unlimited and will keep you away from malicious websites. Also, we're working on a number of products, which, combined with VPN Unlimited, will complement each other and form a security suite from KeepSolid. All to protect your online life in every way.
Thanks for being with us during this amazing year! Stay tuned for even more amazing year ahead!