Beware! Don't Get Into Public WiFi Pitfalls

Updated on July 13, 2021: From now on, traffic filtering, malware protection, and suspicious DNS activity blocking are available as a part of the separate DNS Firewall app.
Have you ever wondered how many people are ready to connect to an unknown WiFi hotspot? According to a great number of experiments that have been performed during recent years, around 70% of internet users don't pay too much attention to the online security measures, and connect to public WiFi out of hand.
If you are one of these users, you put your identity at threat. When you use public WiFi without any added security measures (especially if it does not request a password), you reveal data about yourself to anyone concerned. Even if you set your device to connect only to the known SSIDs, it doesn't mean that now your personal data is safe. This feature bears the risk to be spied on by cyber criminals who set up a false Wi-Fi network with a common SSID that is also called an "evil twin".

Clear illustration of our carelessness
To demonstrate how risky it can be to connect to a rogue wireless access point, researchers conducted a jaw-dropping WiFi hack experiment at the 2016 Republican National Convention in Cleveland last week.
They set up fake WiFi networks at various locations around the Quicken Loans Arena and at Cleveland Hopkins International Airport. The SSIDs of these networks were either commonplace or looked like they were set up for convention attendees. Among phony network names were "Google Starbucks", "Airport_Free_Wifi_AENA", "I vote Trump! free Internet", "I vote Hillary! free Internet", etc.

The results were impressive. More than 1,200 delegates showed negligence in their online behavior when connecting to public WiFi, while they are discussing cyber security issues every week. This led to the exposing of 68,3% of attendees' identities. Roughly the uncovered data includes: 56% who logged in were using iPhones, 11% used Chrome browsers, 38% had the Facebook app on their phone, 5% played Pokémon GO, and others surfed dating and shopping sites. Some attendees checked email or accessed their banking website – a particularly indiscreet practice on unencrypted WiFi networks.
Be prudent and use a strong security tool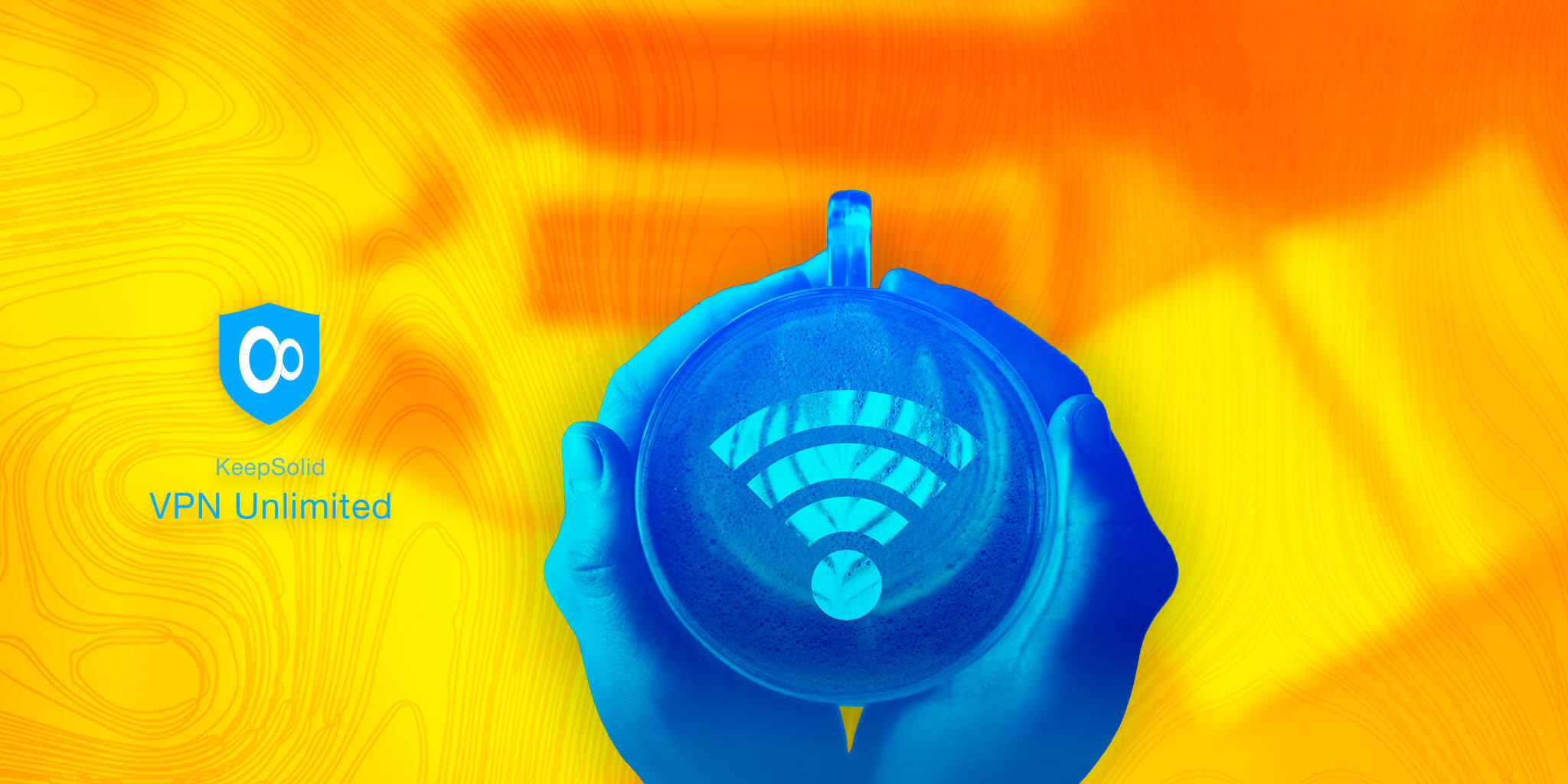 Practicing good data security habits on a daily basis will prevent the possibility of being a victim of adversaries. The most efficient habit is to use a well-trusted virtual private network, like KeepSolid VPN Unlimited. This service will conceal your traffic while connected to unsecure networks by creating a private encrypted tunnel that your Internet requests are sent through.
KeepSolid VPN Unlimited also offers a tracking protection from Internet marketers, browsing protection to block malicious sites and apps, and lets you choose your own virtual location so you can access your favorite web content that may otherwise be restricted in the country you are now.
Waste no time! Download KeepSolid VPN Unlimited right away.