Google Maps Is Turning 15: What Can Google Maps Know about You and How to Clear Its History

Updated on July 13, 2021: From now on, traffic filtering, malware protection, and suspicious DNS activity blocking are available as a part of the separate DNS Firewall app.
In case you've missed the latest news – Google Maps turned 15 years old on February 8, 2020! This event has ironically caused difficulty in finding Google Maps application on users' smartphones during this month, as the most popular web mapping service celebrated its decade and a half with a brand-new app icon 😅
This anniversary is a truly significant event for Google and people all over the world who have been using Google Maps service since far 2005. Wow! Can YOU remember the last time you used a printed map? VPN Unlimited team can't (except for James who collects tourist maps from countries he visited). Since the official launch of Google Maps, the app quickly became the best navigation helper for all people with smart devices. According to Statista, Google Maps is the most popular mapping app in the United States with 154.4M monthly users.
VPN Unlimited team has also decided to celebrate Google Maps' birthday, but in our way. Our team of cyber security experts is going to take a look at how the app works and answer some privacy questions about Google Maps. What can Google Maps know about you? How to clear Google Maps history? How to pause Google Maps location history? What else can you do to protect your internet privacy? Let's get to it!
What does Google Maps collect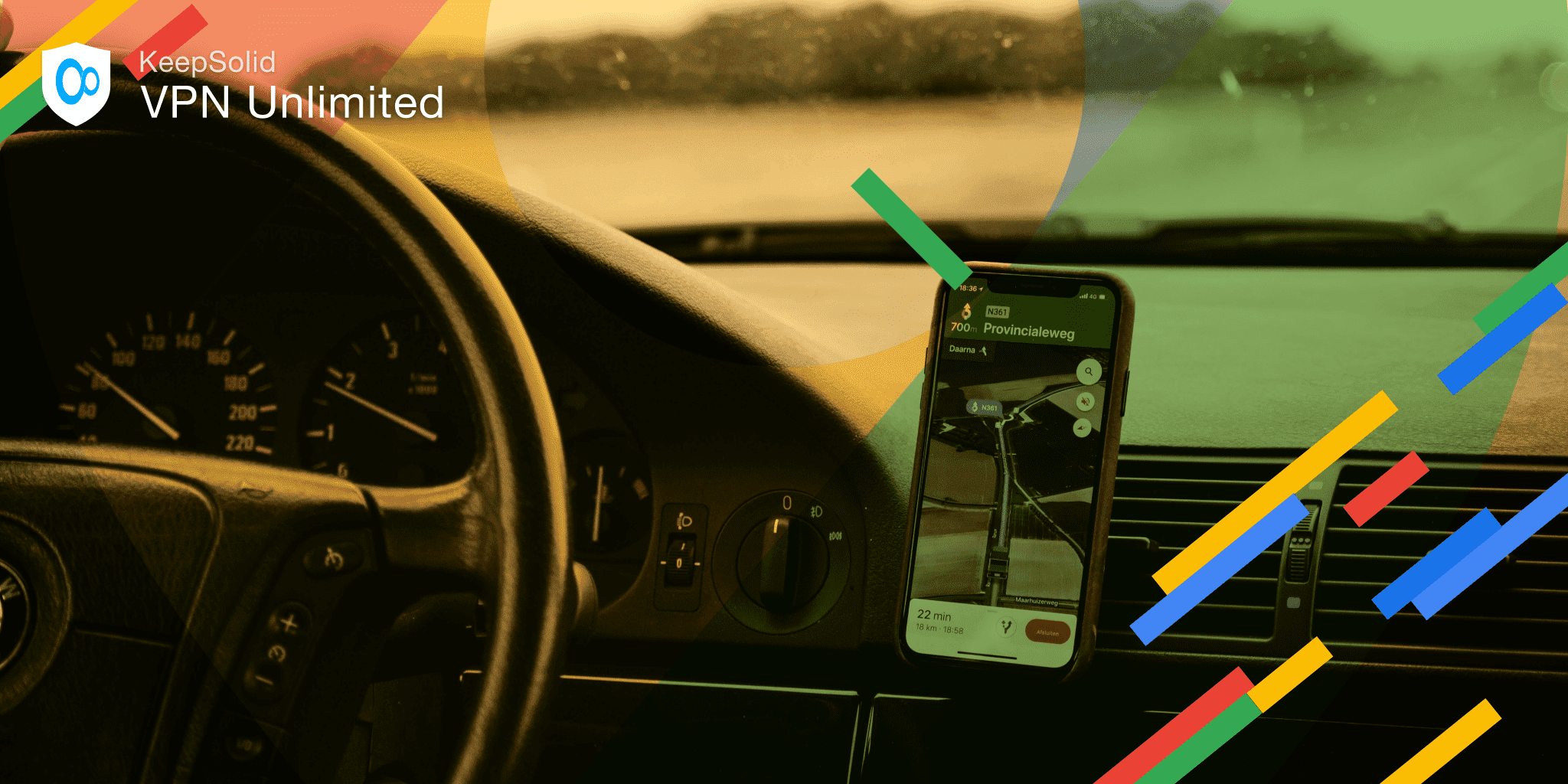 Google Maps is one of Google's products and so the fact that the app collects and stores its users' private information and tracks their location should not come as a surprise to anyone. The key information that Google Maps collects about you is your physical location. The app knows your favorite spots, where you want to go, and what addresses you've labeled as home and work. It tracks the places you visit and the cities you travel to.
In a nutshell, Google Maps can be used not only as a map of the world but as a map of your movements in the world. Of course, the service collects your data only with your permission. However, when it comes to using the app for directions, you have no other choice but to share your location. In the end, you pay for navigation with your privacy.
How to clear Google Maps history
Luckily, Google Maps lets you manage your location history, clear it, or even pause the location data collection. First things first, let's figure out how to delete all searches and clear Google Maps history on your device. All you have to do is to follow these steps:
Run Google Maps on your smart device

Sign in with your account

Go to

Your Timeline

In the Places tab, click the

View all visited places

button

Select the place that you'd like to delete, click the

Menu

button of the place >

Remove all visits

>

Remove

Remove other places if necessary

Go back to the Main screen of the app

Go to the Google Maps Settings

Tap

Maps History

In the new window tap the

Menu

button

Select

Delete activity by

>

Always > Delete > OK
That's it! You've successfully deleted all your searches and activity. From now on, all the previous searches, route, and navigation items won't show up as a suggestion in Google Maps.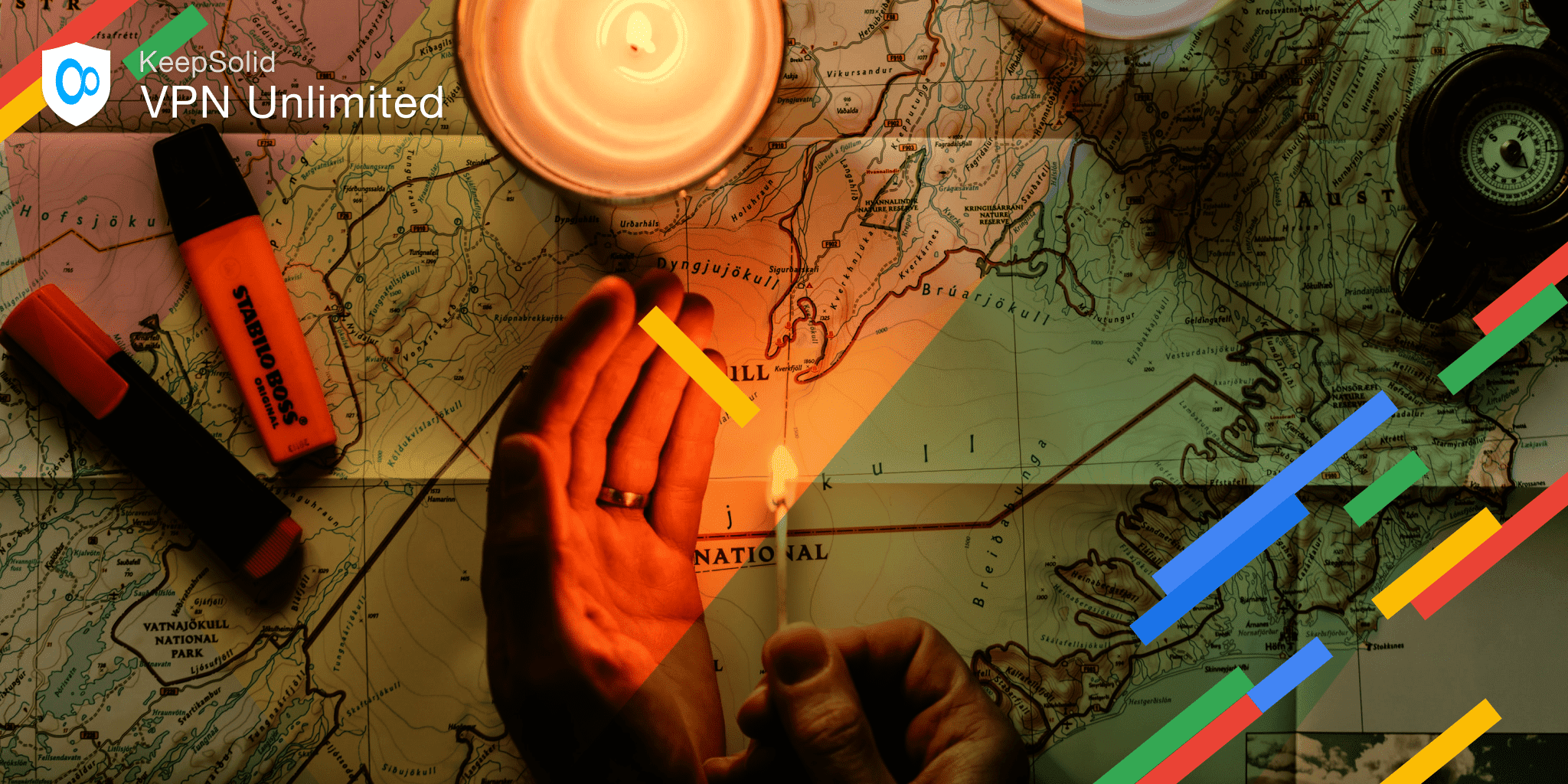 You can also set up automatic removal of your location history. For this:
Run Google Maps one more time

Go to the Google Maps Settings

Tap

Maps History

In the new window tap the

Menu

button

Select

Keep activity for

Select

Keep for 3 months then delete automatically

or

Keep for 18 months then delete automatically > Next > OK
How to pause Google Maps location history
You probably won't be able to disable Google Maps from saving your activity forever but you can pause it. Just follow our step-by-step guide:
Run Google Maps on your smart device

Go to

Your Timeline

Tap the Menu button in the top-right corner

Select

Settings

Scroll down to

Location settings

and tap on

Location History is on

Pause Location History in the way that your platform offers (this can vary from tapping the toggle switch to clicking

PAUSE

)
One more important thing that you should understand is that pausing location history in Google Maps does not mean that Google no longer knows where your smart device is. When you turn off location history, you don't turn off location services. Pausing location history means that only Google Maps won't save your history.
What can you do more to protect your online privacy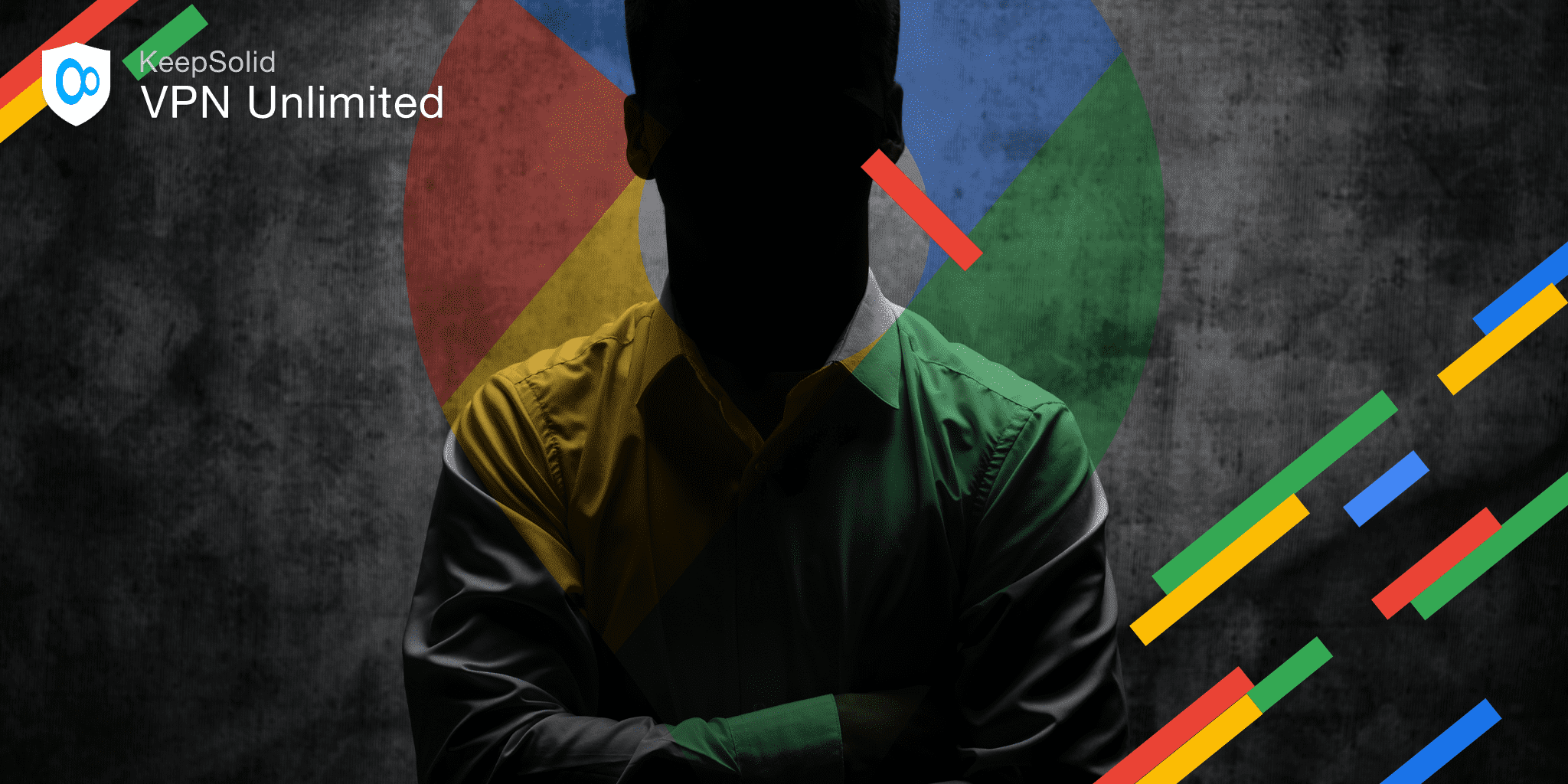 In a present-day reality, it's really hard to unGoogle yourself. The truth is we probably can't delete absolutely everything Google knows about us. However, we can start taking precautionary measures right now. They are as follows:
Use Incognito Mode.

If you still want to use Google applications, we highly recommend doing so via the Incognito mode. This mode won't anonymize your private data, but at least it won't let Google collect your location history. To use Google Maps in incognito mode, you should run the app, go to

Turn on Incognito mode

, and tap

Close

.

Try VPN Unlimited

.

All the aforementioned guides can stop Google from collecting your private data but they can't prevent your ISP from tracking your online activity. To encrypt all your online actions and hide them from your ISP, you should start using a well-trusted VPN app, like VPN Unlimited. Our security solution offers highly secure AES-encryption and super-fast VPN protocols that hide your online traffic and make it indecipherable to any unauthorized third-parties.

Switch to privacy-oriented apps.

Luckily, there are lots of alternatives to all Google applications that can help you stay private while on the web. For instance, we recommend you to use

Private Browser

instead of Google Chrome and try Maps.ME instead of Google Maps. The list of privacy-oriented alternatives is really huge, all you have to do is to choose applications that will satisfy your needs.
Step up your internet privacy game and stay secure with us 😉