How to Browse The Internet Freely in China on Mac and What's the Best VPN for MacBook in China

Updated on July 13, 2021: From now on, traffic filtering, malware protection, and suspicious DNS activity blocking are available as a part of the separate DNS Firewall app.
Updated on Nov. 26, 2019
Contents
China is a country full of contrasts. On the one hand, it has a rich history and gave birth to a unique culture. On the other hand, it operates a draconian internet censorship policy that makes access to some corners of the internet a task in-and-of-itself. Regardless of whether you're living or just visiting China, certain websites, social media services, and other types of content for Mac are totally out of your reach.
To gain full access to the endless potential of the internet, you're going to need to download a Mac VPN service for China. It will enable you to bypass geo-restrictions put in place by the Chinese (and other) governments and view the 'blocked' content. How to bypass the Great Firewall in China? What to look for in a VPN for China on macOS? What sites and services are blocked in China? What is the best VPN for MacBook in China? Read on and learn about this and much more with KeepSolid VPN Unlimited team!
What To Look For in a macOS VPN for China?
When choosing the best Mac VPN to China, it might become a bit overwhelming, considering the vast selection on the market. That's why we've drafted a list of the criteria that you should look for in a VPN for macOS to use in China.
Criteria to choose macOS VPN for China:
No traffic logs – you don't want a single breadcrumb left behind in regards to your internet activity in China. It's important for any VPN for Mac that works in China to keep no traffic logs, protecting you from government agents tracking your internet identity and whereabouts.
Encryption – data protection is particularly important if you want to use internet within China. It makes sure that your traffic and personal information is under wraps and unavailable for reading by third parties (even prying governments).
DNS leak protection – any VPN for macOS worth its money will plug potential sources of DNS leaks. This ensures that your anonymity always stays intact, as a DNS leak can destroy it through making your online activity visible to your ISP.
Plenty of servers – a wide selection of servers is always a good thing, allowing for a large choice of virtual locations to connect to and browse from. Not only does this means you can find servers with the fastest connection and lowest ping, but also if some site or content is blocked in a certain location, you can easily switch servers.
High speed – no longer a luxury, but a need in the modern world. You want a fast Mac VPN to China that doesn't slow your internet or causes streaming to lag. it might be hard to find a high-speed VPN on macOS, but you will see how much of a difference it makes to have a higher quality streaming and browsing experience.
Money-back guarantee – this combined with free trial period means that you can check out the VPN before committing 100%. You are able to see if it lives up to its marketing, if you like its features, how well and fast the VPN works in China, etc.
How the Great Firewall of China Works and Limits Your Internet Access
The Chinese are one of the most heavily censored societies in the world. The state's government regime is implementing harsh protectionism and doing its very best to enforce strict control over its people. The internet is no exception to this. A number of websites and services like Facebook or Google in China are heavily-moderated at best, unavailable at worst.
The 'Great Firewall of China' is the internet control and censorship system that ensures the government's rule over its netizens lives. It is used to regulate or block access to foreign sites and content that's deemed harmful or inappropriate.
This makes internet browsing for citizens, visitors, and expats extremely challenging. Many websites and social media services that you're accustomed to visit regularly can easily get blocked out of the blue. See the list below to find out which sites are blocked in China.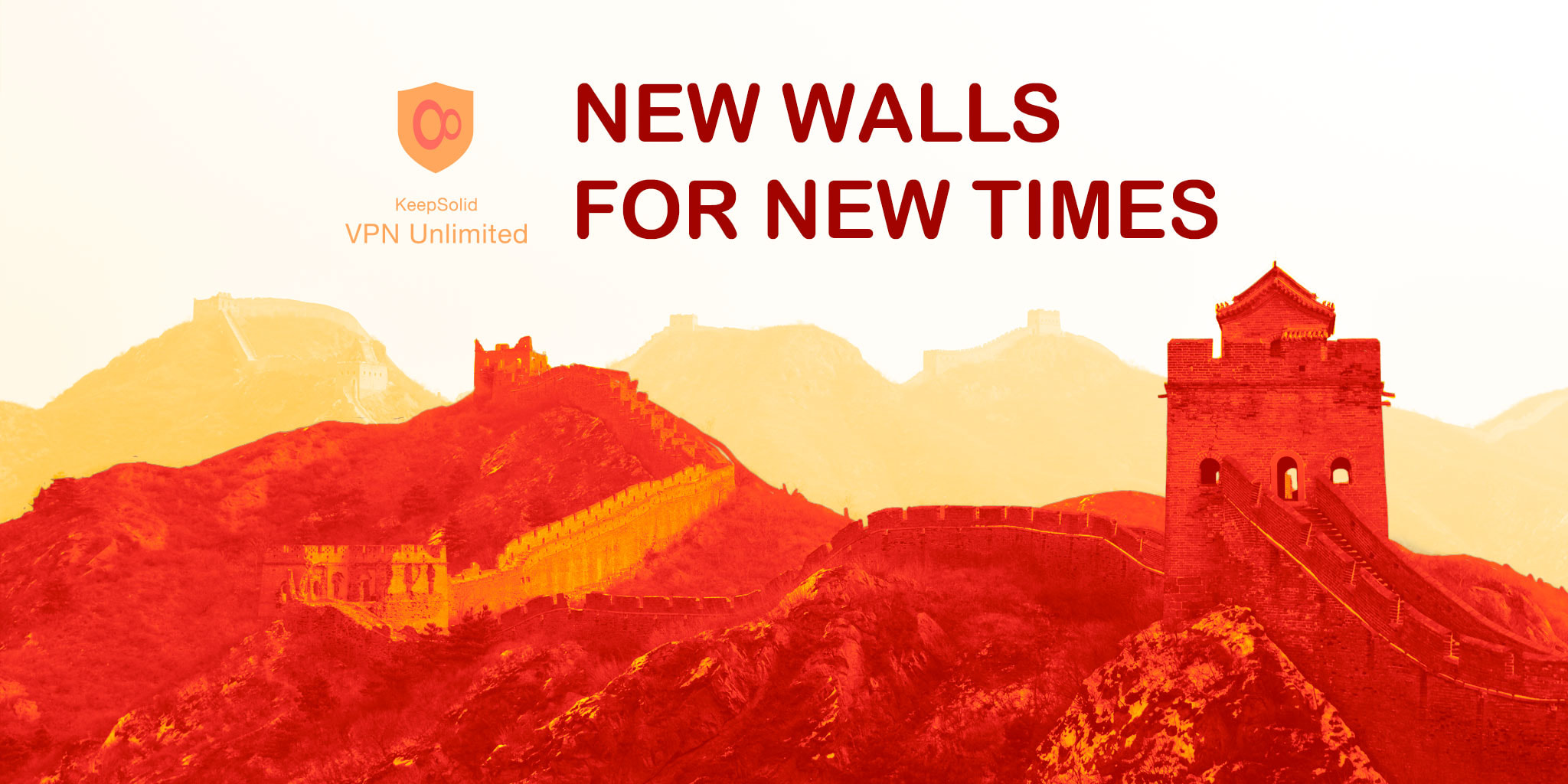 Websites That Are Blocked in China:
Google
YouTube
Facebook
Snapchat
Whatsapp
Yahoo!
Wikipedia
Instagram
Dailymotion
SoundCloud
The New York Times
The Independent
BBC
Wall Street Journal
Pinterest
Pornhub
Bloomberg
Tumblr
Hulu
Not only that, but in China crackdowns on macOS VPN developers is a thing as well, since they know how much these services help users stay under the radar.
Cities Where You Need a Mac VPN in China
Different locations in China currently have different levels on internet censorship. For instance, Beijing is currently behind the 'Great Firewall of China,' so anyone who lives there or is travelling through will have problems accessing many foreign sites.
Once you try to access the internet in Guangzhou, you'll notice some major restrictions in place as well. For one, as mentioned earlier, China blocks access to a number of sites, including Facebook and Google.
Shanghai features some of the most severe internet censorship laws, even despite it being propagated and designated a free trade zone. In there, government-mandated content blockade prevents netizens from accessing numerous websites and services as well.
How to Bypass the Great Firewall of China Using VPN for macOS
To get around content restrictions, you're going to have to install a VPN for Mac that works in China (as mentioned, not all of them do). VPN Unlimited is a solid choice. It hides your real IP address and connects you to a world-wide network of secure and fast VPN servers, allowing to bypass any content filters and restrictions.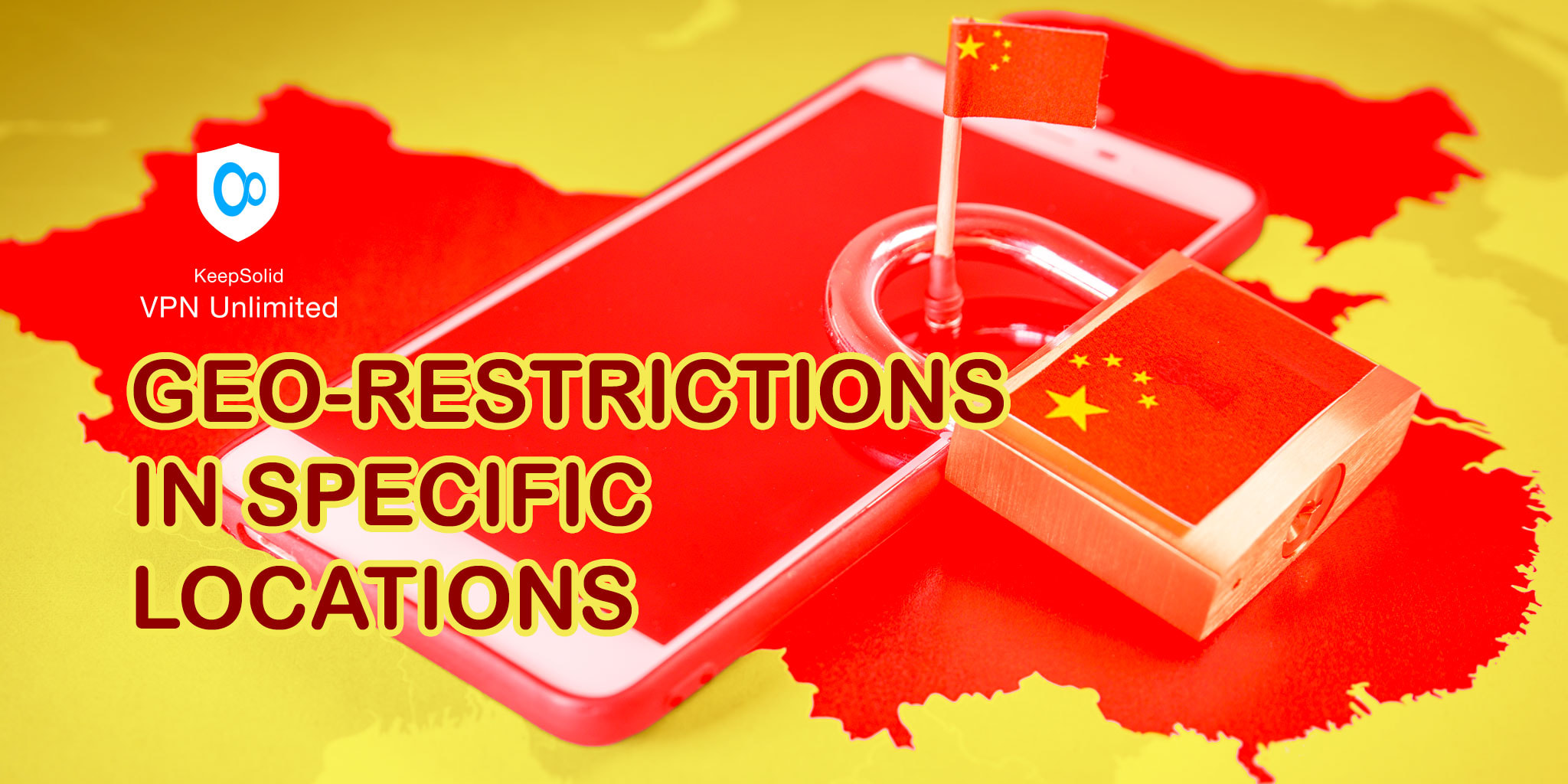 How Does VPN for Mac Work in China and How to Bypass Geo-Blocking With It
How to access blocked online websites, social media channels, and other content when in China? The answer is VPN – a Virtual Private Network. A VPN for macOS allows to camouflage your real IP address and physical location. So how to use a Mac VPN in China? Let's answer this as illustrated by KeepSolid VPN Unlimited.
First of all, download VPN for MacBook in China – App Store and standalone versions available. The latter is more preferable if you can't download the app from the store. For this, sign in to your account and create your KeepSolid ID.
After that, launch VPN Unlimited and select a VPN server from our list. When choosing, consider what type of websites or content you'd like to unblock. For instance, to access some popular site like Facebook, it's best to choose a server located closest to you. On the other hand, some services require specific servers, e.g. streaming servers for sites like the US Hulu or BBC iPlayer.
Connect to a VPN server. For any outside observer, it will appear as though you're browsing from the country you've selected, outside of China. Your real IP address will be obscured and your online traffic will be encrypted.
Enable kill switch and run on startup features in VPN Unlimited Settings menu. This will ensure that you are seamlessly protected 24/7, allowing to you to browse the internet without concerns.
Now you're free to browse the internet freely, without any restrictions or someone peering over your shoulder to watch what you are doing online. You won't have to worry about the government watchdogs – now you know how to use Facebook, YouTube, Google, or any other service with Chinese VPN download!
Visiting or living in China, keep access to your favorite social media sites, video streaming sites, or news outlets with macOS VPN for China.