Wondering How to Stay Secure While Traveling? Here Are 6 Tips For You
Updated on July 13, 2021: From now on, traffic filtering, malware protection, and suspicious DNS activity blocking are available as a part of the separate DNS Firewall app.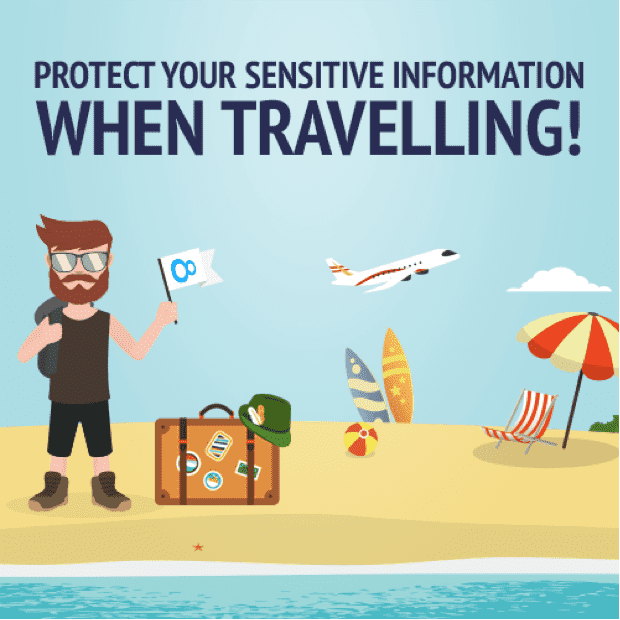 In our hyper-connected and hypersensitive world, taking precautionary steps to ensure your online security is crucial. This is even more important when you are away from home on vacation or travelling for business. Besides placing small padlocks on suitcases, carrying a first aid kit, or making sure you have the proper vaccines (if needed), travel security measures should now include ensuring the protection of your personal information and online identity. Consider this when hitting the road to celebrate the Labor Day weekend that is just around the corner.
Be inventive when creating passwords
If you like most people are using the same password, maybe with a few variations, for most of your online accounts, you are highly vulnerable to cyber attacks. Old habits may die hard, but in this fast-paced modern cyber environment, there are old habits that we need to root out, and quickly.
Start with changing your "similar" passwords to your accounts with strong and complex passwords. Make sure each one is different and consists of capitals, lowercase, numbers, spaces, and symbols. Or you can use a password manager to generate and store them. This will make hackers way to your data much more difficult. Though, it does not guarantee you the absolute protection.
Don't omit physical theft variant
There is one case that is connected to a different type of criminals, physical thieves. All measures that are mentioned in this post won't help you to protect your data stored on the stolen devices. So we highly encourage you to make sure your personal information won't fall into the hands of crooks in case of thefts. For this, you need to avoid saving notes with passwords, credit card numbers and other sensitive data on your devices. Keep this in mind and don't help them get into the cyber criminals' hands.
Backup your data
This is the most preventative measure that you can take before going abroad. While you might think your hardware is reliable, in reality, it is not. It is not new that everything fails, and once it happens to your device, all the important information you stored on it will be lost. In fact, it is not a question of "if" a piece of technology will fail, it is "when".
So before you drop your smartphone into a pond or leave your laptop in a taxi, give yourself peace of mind that your precious digital data is safely stored away.
Say "No" to shared computers
Internet cafes, hotel lobbies, public libraries – all these places and many more offer you a shared computer service. However, it is widely known that shared computers are fraught with danger for your data. It is no trouble for hackers to install Keylogger and other sorts of malicious software that capture any information that is entered on such devices.
Thus, you should admit the possibility that when you enter your email address, username, passwords, or credit card details, all this information has high chances to be intercepted by an unauthorized third party. Our strong advice is to avoid using shared computers, unless you are ready to share your personal data with the rest of the internet.
Stop! It is a public WiFi network
We will never get tired of talking about the public WiFi networks issue, at least till then it is not ranked in the top of the online threats list. Connecting to public WiFi hotspots is still an undeniably convenient though extremely insecure way for the web surfing. Even the seemingly innocuous login to your email account could give hackers access to your sensitive information.
Cyber criminals have a number of ways here that allow them to watch your activities and phish your passwords or financial information. They can access poorly set up WiFi networks and reach any unprotected device connected to it. Or they can create an evil twin (a fake network) that has the same name as the official WiFi in the area you are in. That is why the airport, hotel, restaurant, coffee shop and other public WiFi networks can make you incredibly vulnerable.
To avoid being a victim of cyber criminals, you should better use mobile data instead of risky WiFi. For this, you can purchase a pay-as-you-go SIM card of a local provider. Besides of a stronger online security, this option has one more benefit, you won't be charged expensive roaming fees. Or you may choose an easier way to get a smooth and secure online experience. It is a VPN service.
VPN Unlimited is your one-box solution
Anyway, the best way to protect your online identity and secure your personal data is to use a virtual private network. By using a VPN service like VPN Unlimited, you will gain an extra layer of protection for your sensitive data. It will encrypt all your traffic, hiding it from anyone concerned. So, if you need to check your email, do online banking or shopping (even if you use a fake hotspot created by a cyber criminal), rest assured your passwords and credit card details will be safely disguised from the rest of the cyber space.
VPN Unlimited is your remedy against the majority of online issues. Except for protecting your online privacy and anonymity, this security solution allows you to bypass any internet restrictions and blocks. This means that when you return back to the hotel after a long day, you will be able to access your favorite content, including media, social networks, video, and audio resources.
Never be thrown off your guard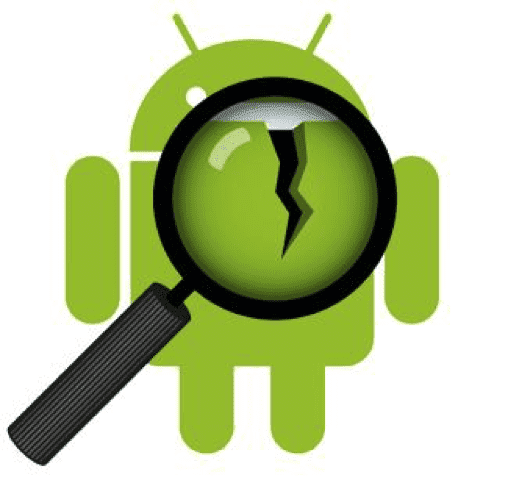 VPN Unlimited will also help you to protect your identity in case flaws detected in the OS of your device. Security holes is one of the current topics in the world of operating systems. They also can serve attackers as an entry point, allowing them to get to your device and, for instance, terminate the connection. Moreover, if your connection is not encrypted, your personal data can be infected with malicious malware that is hard to detect. Disguising as non-malicious files, it blends in and looks like it belongs. As you can imagine, this security issue can affect your privacy without warning, no matter where you find yourself.
The recent case shows that because of a flaw detected in the Android 4.4 and later, 1.4 billion of devices or nearly 80% of users appears to be vulnerable to hijacking attacks. Malicious hackers can determine whether any two parties are communicating over a TCP connection that serves webmail, news feeds, or direct messages, and inject the code or content of their choice into the traffic. Despite Android security team rates the risk "moderate," the users' privacy remains under a high threat.
Without taking rapid actions, the number of attacks could increase dramatically. So, we recommend using our well-trusted security service to encrypt all of your communications and prevent them from being spied on. Get VPN Unlimited right away, and be protected from any unexpected threat.
If you ignore the current environment, you may lose. So, follow our helpful tips to avoid cyber (and in some way physical) threats while traveling, and you will drastically lower the chances to be a victim of adversaries.
Let yourself enjoy a much deserved and a long awaited holiday worry-free!